It's official: Summer is finally upon us, ladies! It's time to finally have some fun in the sun in our hottest tank tops and sundresses, but don't forget to tie your look together with some poppin' makeup looks. While most girls go for the minimalist and trendy "no-makeup makeup" look during this time of the year, here at SheFinds, we say slay the game with fierce colors, shimmers, and metallics.
Best Fenty Beauty Products
For a truly summertime-fine look, there's only one line you need to have this whole summer: The Fenty Beauty Beach, Please! Collection. Curated by actress/singer/professional goddess Rihanna, the collection gives you everything you could ever ask for to create a sultry summer glow. From the 2 mega-reflective Killawatt Foil Freestyle Highlighter Duo shades to her latest shimmery creation, the Fairy Bomb Glittering Pom Pom, these products will have you shining bright like a diamond as you strut down the boardwalk.
Sounds like a great buy, right? Well, if you're hoping to grab all of the products from Fenty Beauty's latest line, you're out of luck. First off, many products within the line, like the heavily sought-after Fenty Beauty Island Bling 2-in-1 Liquid Eye Shimmer are already sold out. Second, some of these items are on the pricier end of the Fenty Beauty portfolio, making it a not-so-friendly purchase for ladies who are on a tight budget. Not to mention that some items are only available for a limited time only, so you really need to be smart about how you get your Fenty Beauty glam. 
Fenty Beauty Beach, Please! Dupes
If you want a glimmering look this season, but don't want to break your piggy bank, then I have some good news for you. I personally dug high and low across the world wide web to find the most luminous products to fit that Fenty Beauty-less hole in your heart–and makeup bag! The best part is that you can stock up on all of these items without giving your bank account a run for its money. So, want to glam up your summertime glow? Then give some of these summertime shimmers a try!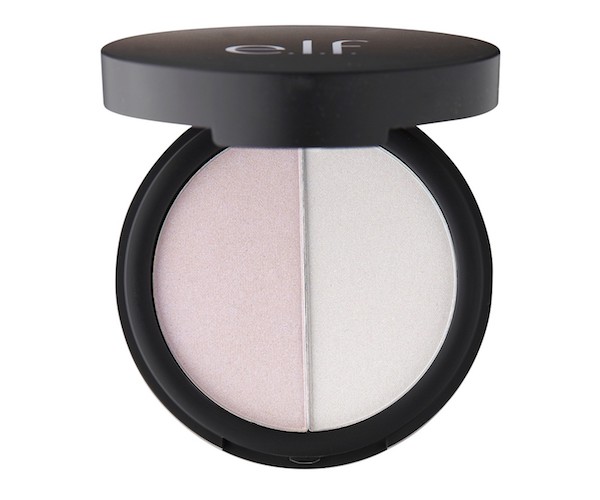 Dupes For Fenty Beauty Killawat Highlighter
First off, let's start with the one product that just about everyone needs for a basic summer glow: Highlighter. I know that everyone wants to reach for the latest Fenty Beauty Killawatt Foil Freestyle Highlighter Duo shades, but with the hefty price tag of $36, I'm abiding by the wise words of Randy Jackson: "It's gonna be a no from me, dawg."
Instead, I'm reaching for the e.l.f. cosmetics Highlighting Holographic Duo ($8). Not only is the shade "Blue Lagoon" an exact replica to the "Metallic Bronze/Metallic Mint Blue" within the Fenty Beauty collection, but it's also a literal fraction of the price. At just a mere $8, you can get the most iridescent glow of the century by simply swiping these shades on your cheekbones, brow lines, and anywhere else you find fitting.
So, glow in confidence by grabbing this bargain beauty product!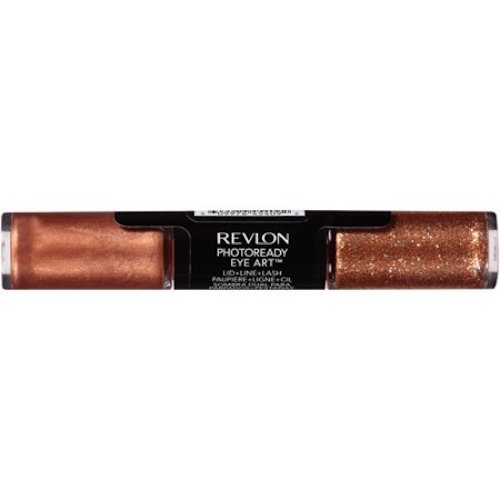 Dupes For Fenty Beauty Eye Shimmers
One of the hottest products under the Fenty Beauty Beach, Please! Collection is undoubtedly the Island Bling 2-in-1 Liquid Eye Shimmer. But, every shade is basically sold out, so I'm subbing this product with the Revlon PhotoReady Eye Art Lid + Line + Lash ($7.49).
This shimmery shadow duo allows you to easily customize your shadow looks with either a subtle sunkissed glow or full-on glimmering intensity. The warm copper tones of this shadow are perfect for creating captivating day glows and nighttime iridescence.
Wear it on its own, or dramatically exaggerate your look with some bold black eyeliner. Either way, you'll be brighter than the sun with this fabulous cream eyeshadow duo!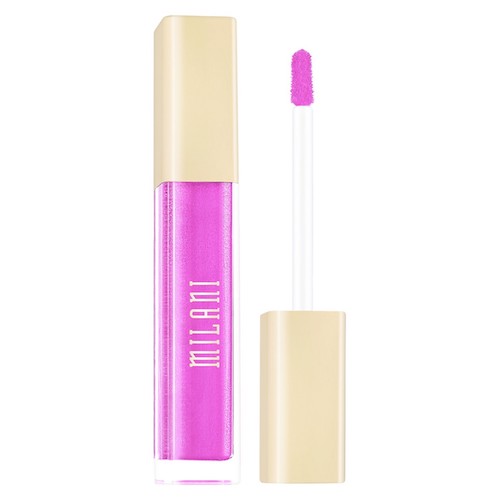 Dupes For Fenty Beauty Lip Gloss
Of course Fenty Beauty would never forget to add some lip product to tie your look together. That's why they crafted up the Summer Daze/Summer Nights Iridescent Lip Luminizer Trio, which features three highly pigmented metallic colors that are fitting for every summer festival princess. But, for $32 per trio, I'm going to take a hard pass on these. They're beautiful, but not worth the price tag.
The Milani Amore Matte Metallic Lip Crѐme ($7.99) has been on the scene way before Fenty Beauty's metallic lips came out, and they're only $7.99 each. These liquid lipsticks are not only packed with cosmic hues, but they're also light on your lips without drying or chapping them.
An inexpensive product with a grade-A holographic glow? Yes, please!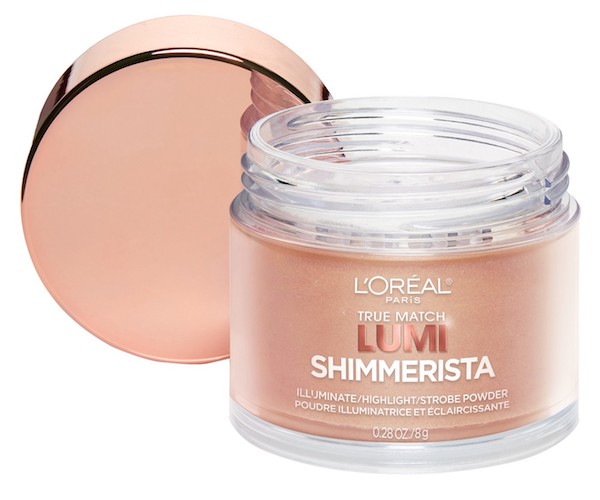 Dupes For Fenty Beauty Body Lava
Last, but definitely not least, we have the star of the whole line, the Fenty Beauty Fairy Bomb Glittering Pom Pom. This puff is the product of your glistening dreams: It's a light pink pom pom that dusts a subtle glitter on your skin with just a few light pats. You can pat this pom pom anywhere you please to enhance your summer glow, and honestly it's just so much fun to play with. But, it's a hefty $42, so I'm passing on it for the sake of my bank account.
For a high-quality shimmer at a low price point, I'm reaching for the L'Orѐal Paris True Match Lumi Shimmerista Highlighting Powder ($11.99), and you should too. This loose highlighting powder in the shade "Sunlight" gives you a bronzed shimmer that will give your tanned summer skin an Amazonian goddess glow. The prismatic effect it has is nothing less than enchanting, and I can shamelessly say that I'm addicted to this product.
It's my official go-to for an added summertime shine, and at $11.99, I can guarantee that I'll be stocking up on this product very soon.
SheFinds receives commissions for purchases made through the links in this post.