Nothing beats a nice, glowing highlighter that can give our face the radiant look you've been craving. One of the best highlighters on the market is undoubtedly the Fenty Beauty Killawatt Freestyle Highlighter in Trophy Wife. This highlighter gives your whole face a shockingly powerful sheen. Just one swipe will have you shining brighter than a diamond. Honestly, could we ever expect less from the iconic Fenty Beauty brand created by none other than our favorite pop-star turned beauty-guru, Rihanna?
This highlighter is truly the stand-out item of her whole line. People just can't seem to keep their hands off of this intoxicating highlighter. Its deep golden glow with warm undertones makes it perfect for basically every complexion. Unlike many other highlighters on the market, this one won't leave our darker skin tone ladies with an ashy appearance. Rather, it will leave your face with an effortless glow that will catch eyes, no matter what occasion you wear it to.
The one and only major setback for this item is its hefty price tag. This highlighter is definitely one of the pricier items on the lengthy Fenty Beauty roster, coming in at a whopping $34. While we absolutely love this highlighter, we're just not ready to shell out that much money every time we need to replenish our Trophy Wife stash.
That's why we love finding amazing beauty dupes, instead. These shimmering alternatives can be found at your local drugstore or beauty department, and won't empty your bank account. Why spend all of that money on one highlighter when you can stock up on these glowing beauties for a lower price?
Finally, you can get a luminous glow without going broke! So, don't run out of cash for the sake of beauty, create a radiant and sheen-filled glow with these stellar drugstore highlighters instead.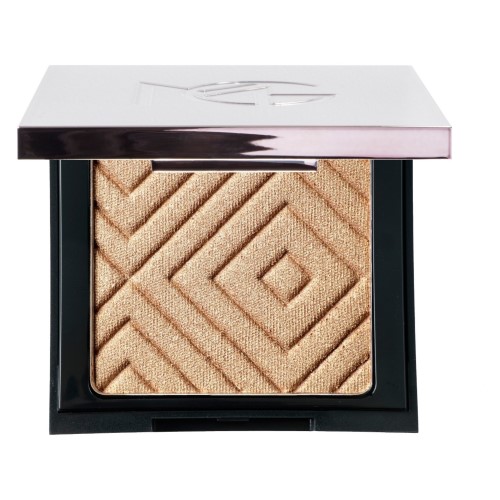 Makeup Geek Highlighter Compact in Nightlight ($19.99)
Makeup Geek is one of the hottest brands on the makeup scene, and it's clear to see why. This highlighter is basically a clone of the Fenty Beauty Killawatt Freestyle Highlighter in Trophy Wife (maybe even better!). It glides on just as smoothly and leaves a glowing finish that you'll never get enough of. And if you're all about the clean beauty movement, have no fear, because this highlighter is gluten free, paraben free, and talc free! It's high luminosity also gives your face a starlit finish that will have everyone glowing with envy. So, you're definitely going to want to give this luminous highlighter a try, ASAP.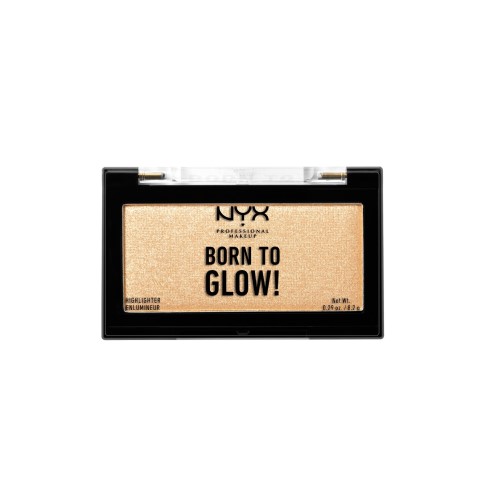 NYX Professional Makeup Born to Glow Highlighter in Chosen One ($9.99)
If you want a true glow at a low price, NYX Professional Makeup always has your back. This pressed powder highlighter has a beautiful golden glow that will give your whole face a beautiful shine that just can't be topped. It's packed with luminescent pearls to catch, reflect, and refract natural light to give your cheekbones a shimmering Goddess look. This highlighter also comes in two other shades, so you can wear them alone or layer them on for a bold and brilliant effect. Go ahead and get brave with this drugstore beauty essential, you won't be disappointed with the results.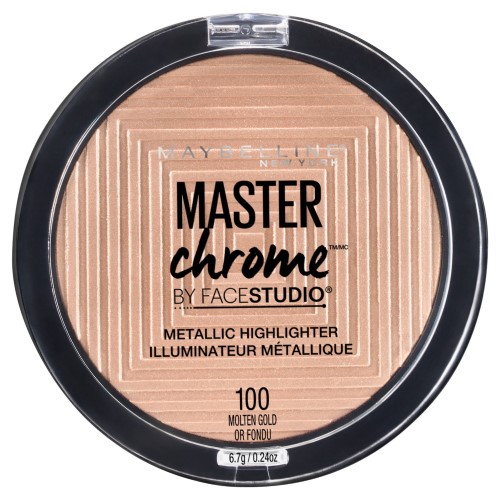 Maybelline Face Studio Master Chrome Metallic Highlighter in Molten Gold ($7.49)
Nothing is more iconic than the drugstore beauty giant Maybelline, and their Master Chrome Metallic Highlighter is here to slay the game. Your look will have a glow like never before with this warm-toned gold shade sparkling across it, giving you a sizzlin' hot style all day long. This highlighter is infused with metallic pigments to create a reflective finish, leaving you sparkling to the Beauty Gods. You can apply this with a brush or your fingertips and swipe away at your cheekbones, brow bones, and nose to create the glow of your dreams. This highlighter is extremely buildable, so you can swipe a bit on for a subtle day glow or layer it up for a full-on sheen.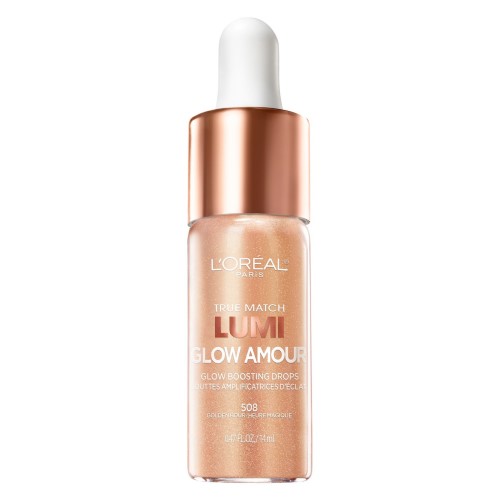 L'Oreal Paris True Match Lumi Glow Amour Glow Boosting Drops in Golden Hour ($11.99)
L'Oreal Paris is another beauty brand we can just never get enough of. Their Lumi Glow Amour Glow Boosting Drops have become one of our top beauty staples. We're suckers for good liquid highlighters, and we're not afraid to say that this is one of the best ones you can find on the market! Just a few drops of this liquid gold hue will leave your face bright and illuminated for the whole day. It's so lightweight and feels as if you didn't apply a single drop to your face, yet gives off a powerful pigment that will get heads turning in awe.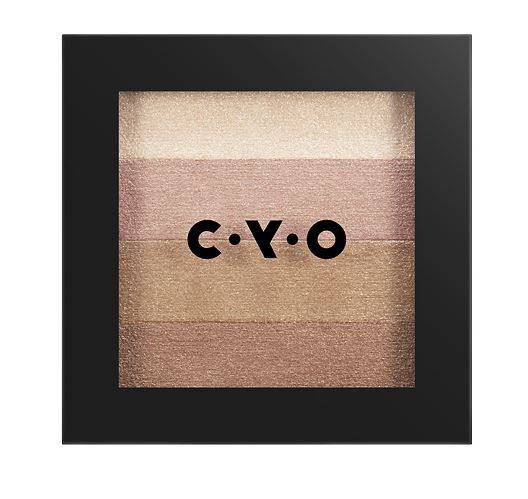 CYO Bronzing & Highlighting Palette Shimmer Switch,Lost in Space ($5)
This CYO highlighting and bronzing palette gives you with 5 shades of shimmer, packed into one--it's the ultimate bargain. Swipe this highlighter onto your face with a warm, healthy glow. You will literally glow with this multi-colored, high percentage of mica mineral powder.
pacifica-fenty-beauty-highlighter-dupe
Pacifica Rainbow Dance Like This Crystals Liquid Mineral Strobe Highlighter ($12.99)
If you're more into versatile highlighters that can be played around with, than this cream-liquid one from Pacifica is your answer. This brand is known for their whimsical, unicorn-like colors and hues, and their Rainbow Crystals Liquid Mineral Strobe Multi-Use Highlighter in Dance LIke This definitely fits their cosmic roster. It's an iridescent gold that can be minimally applied for a simple faux-natural glow or can be heavily applied for a bright and beautiful shine that will make you want to dance the night away.
For more beauty product dupes, check out:
--These Budget-Friendly Too Faced Mascara Dupes Are Just As Good As The Real Thing
--We Found Amazing Dupes For Benefit Cosmetics' Hoola Bronzer
--The Best KKW x Argenis Creme Color Stick Dupes
SheFinds receives commissions for purchases made through the links in this post.