Fergie is no stranger to taking fashion risks. The singer has rocked almost every trend and look imaginable, and it doesn't seem like she's going to stop pushing the fashion boundaries anytime soon! She was just spotted wearing a look that was completely see-through and everyone cannot get enough of it. Trust us, you need to see this one for yourself!
[Photos: Splash]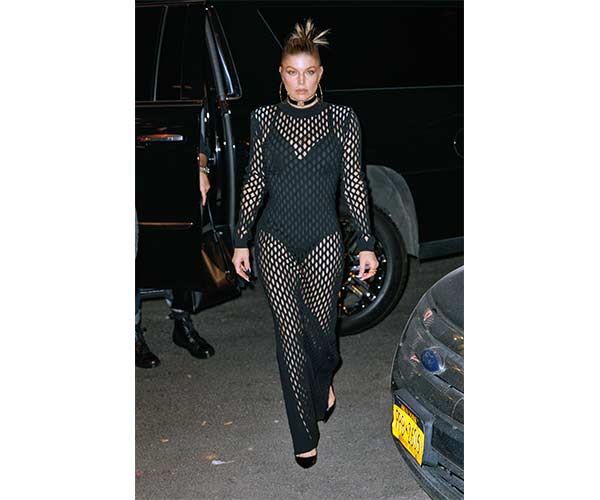 Fergie stepped out wearing this sheer dress after appearing on Watch What Happens Live in New York City. She opted to wear a black bodysuit under her see-through ensemble that allowed her to show off her famous figure. We must admit that she looks super edgy and chic!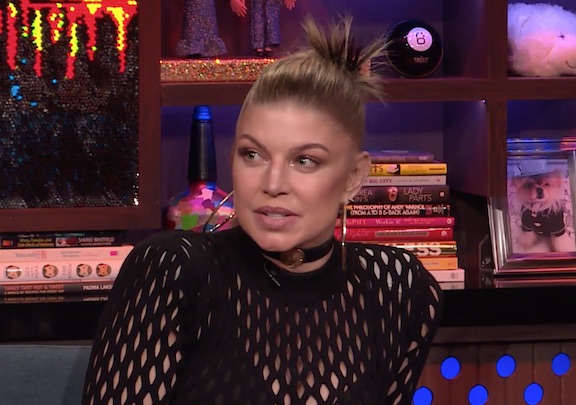 While on the show, Fergie addressed the rumors that Taylor Swift's "Look What You Made Me Do" was similar to her Black Eyed Peas song "My Humps," agreeing that she thought they were rhythmically similar and that she'd love to do a mashup of the two songs and her new single "Just Like You."
"Rhythmically, I feel like they've got little similarities... maybe we do a mash-up, like a three-way mashup," she told host Andy Cohen. We'd love to hear that collaboration!
[Photo: Bravo]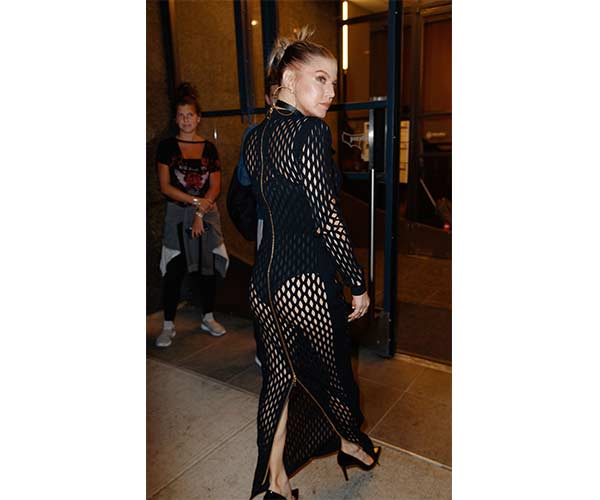 We also can't wait to see what other looks Fergie has in store for us! What do you think of her see-through outfit? Let us know in the comments below!