When it comes to hair health, it's not only about what you put on your locks but what you put into your body. Thinning hair is often the result of various genetic factors, but diet is also a huge component. The foods we consume are crucial in giving hair the essential nutrients needed to create healthy, strong strands.
READ MORE: The One Shampoo Dermatologists Say You Should STOP Using Because It Causes Thinning Hair
Not all hair loss is permanent, and you can take steps in the right direction by simply being mindful of the foods you're eating. "[Lifeless hair] is usually coming from the inside out," says Michael Stranko, a hair stylist at Hair Designs by Karen Greb in Pittsburgh.
Experts agree that it's crucial to avoid processed, starchy white bread if you're looking to combat hair loss.
READ MORE: 4 Foods You Should STOP Eating ASAP If Your Hair Is Thinning, According To Dermatologists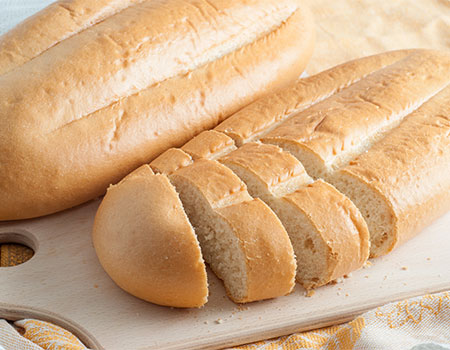 Shutterstock
The body converts these over-processed starches into sugar, which can cause your hair to thin. These starches are known to interfere with the body's ability to fight stress, which may be another reason for hair loss.
White bread and pasta are also lacking in protein, which is essential for healthy hair. "If you don't have enough protein, you can end up having hair that is dry and thinner. Protein is the building block for ... keratin," says Dr. Debra Wattenberg, a New York City dermatologist at NY Skin Rx.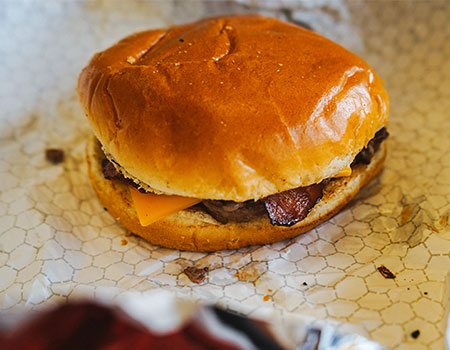 Shutterstock
Instead, opt for a bread rich in complex carbohydrates and high fiber content. Not only will this alternative benefit your digestive system and overall diet, but it will also give your body the essential vitamins and nutrients needed to heal and repair hair follicles.
Other hair-healthy diet staples include salmon, carrots, eggs, and avocados! "Essential fatty acids are really important," says Dr. Apple Bodemer, an assistant professor of dermatology at the University of Wisconsin School of Medicine and Public Health. "People who are on really, really low-fat diets [have] hair breaking and hair falling out."
You can rest assured there are so many delicious foods to keep your hair strong, that you'll have no trouble kicking processed bread to the curb.
Keep scrolling to find the hair products that our editors swear by for stronger, thicker hair:
ALTERNA HAIRCARE CAVIAR Anti Aging® Replenishing Moisture Priming Leave In Conditoner ($32)
Avalon Organics Nourishing Lavender Shampoo ($4.97, down from $9.45)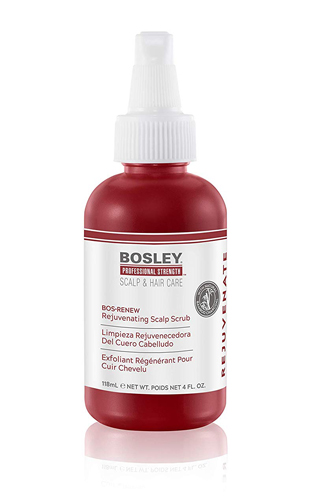 Bosley Professional Strength BosRenew Rejuvenating Scalp Scrub ($19.99)
DRYBAR Prep Rally Prime & Prep Detangler ($23)