Ever wonder what goes into creating the perfect New York Fashion Week runway look? We got to go backstage for Nicole Miller's Fall/Winter 2019 show where it became apparent that no glam is complete without the proper skincare prep. Thankfully, the models had Fountain of Truth's product line at their disposal, which helped them achieve a flawless glow for the big event.
Fountain of Truth is renowned for its effective formulas that contain clean ingredients to deliver that highly sought-after radiant, lit-from-within glow. Each product provides lasting hydration and nourishment, which gave the models the perfect canvas for makeup. Keep scrolling to learn how to replicate this runway-ready 6-step skincare routine at home!
Step 1: Prep the face by cleansing the skin with the Fountain of Truth Take It Off Cleansing Balm. 
Step 2: Apply the hydrating Fountain of Truth B:Hydrated Skin Nutrition Booster all over to plump the skin and bring back its suppleness.
Step 3: Smooth away fine lines and wrinkles with the Fountain of Truth Magic Wand Sculpting Eye Roller, which also diminishes the appearance of dark circles and under-eye puffiness.
Step 4: Lather the Fountain of Truth Insta-Face Lift Elixir over the entire face to create the look of plumpness, volume, and radiance. Massage the product in upward motions for ultimate effectiveness.
Step 5: Apply the Fountain of Truth Good Day Soufflé Hydrating Moisturizer SPF 15 to smooth and even the complexion before makeup application.
Step 6: Finish up by mixing the Fountain of Truth B:Bright Skin Nutrition Booster into your go-to foundation to achieve an extra radiant glow.
Shop The Products Below: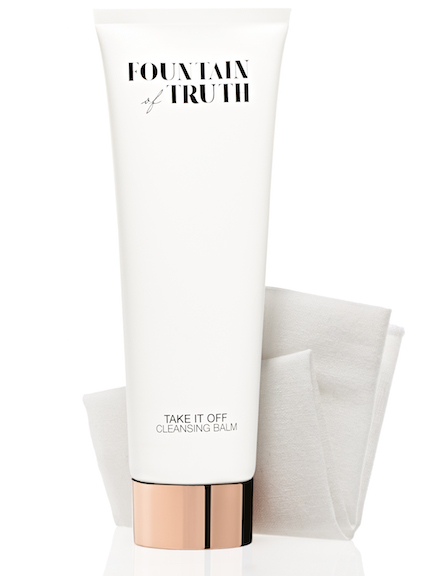 Fountain of Truth Take It Off Cleansing Balm ($36)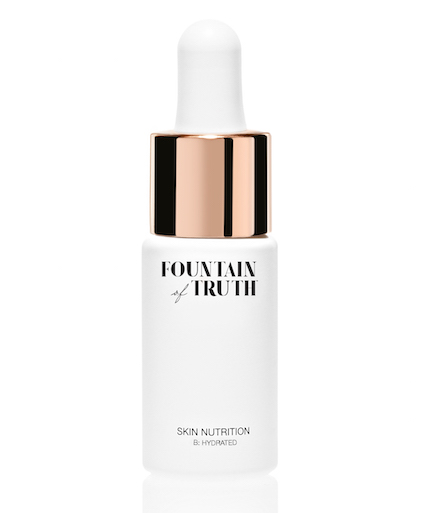 Fountain of Truth B:Hydrated Skin Nutrition Booster ($76)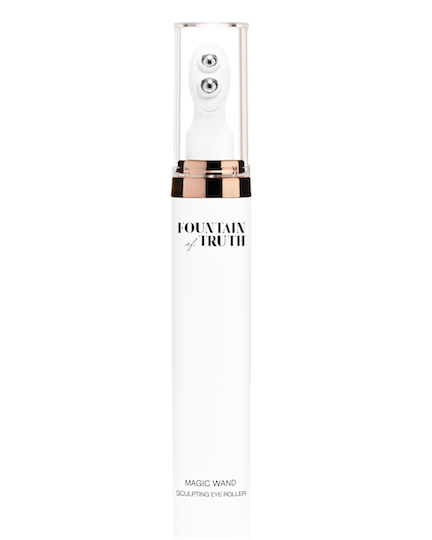 Fountain of Truth Magic Wand Sculpting Eye Roller ($60)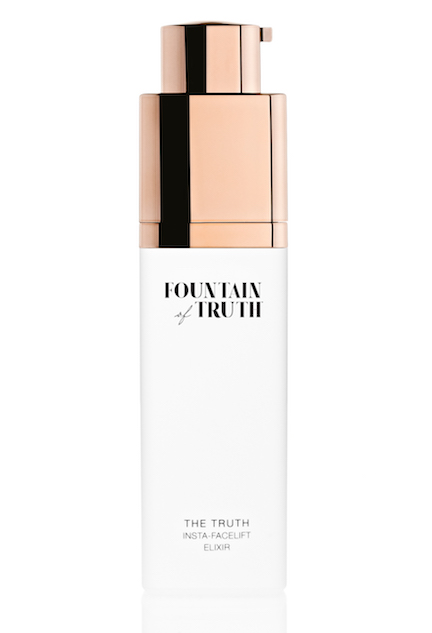 Fountain of Truth Insta-Face Elixir ($86)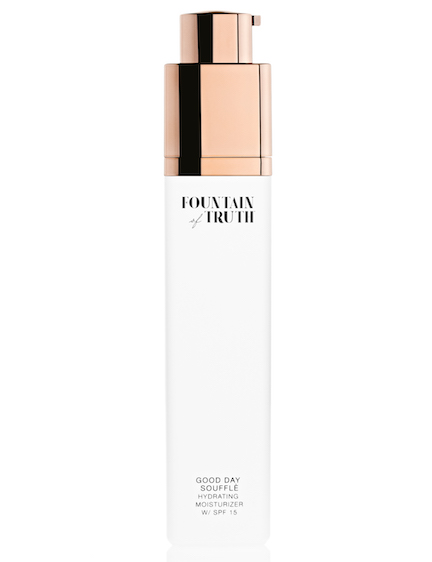 Fountain of Truth Good Day Soufflé SPF 15 ($60)