Gwen Stefani is certainly no stranger to choosing daring and fun styles when switching up her look. To be honest, we're dying to know every single one of Stefani's beauty secrets– she's ageless perfection! While Stefani was famously known to constantly switch up her hair in the early 2000s, she's definitely been sticking to her signature platinum blonde tresses these past few years. 
That has been the case anyways until recently. Gwen Stefani looks so different now– take a look for yourself! 
The 50-year-old singer has been spotted on the set of The Voice as a coach sporting a brand new blunt bob. Stefani showed off her new platinum blonde blunt bob paired with stylish bangs on social media. Hairstylist Robert Vetica took to Instagram to share a post of the "Sweet Escape" songstress' new locks. Vetica revealed that he used Leonor Greyl products and Harry Josh tools to style Stefani's shorter hair.
Stefani is seen in the photo wearing bold yet neutral makeup, including a thick winged eyeliner and golden eyeshadow. She showcased her fresh appearance wearing a black, white, and blue top. Stefani has since been seen without her bold bangs so the fresh look was actually a wig– so sad, we seriously loved her new style!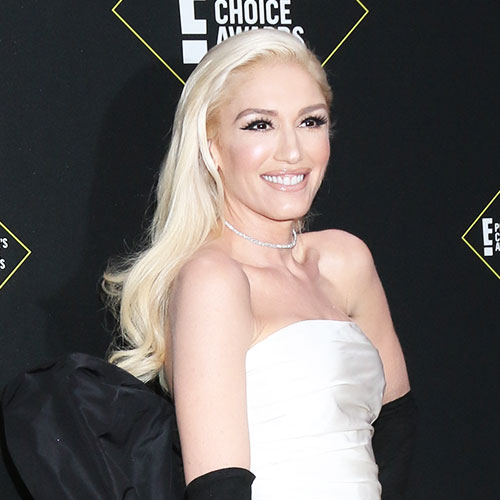 Splash News
Don't worry though, Stefani is bound to change up her hairstyle once again-- she has already done so for more of The Voice tapings! Stefani has sported long hair with short framing layers, tight ringlet curls, and a long sleek ponytail, all of which have stayed true to her favorite blonde hue.
Shutterstock
We'd personally love for Stefani to do a throwback style and try out her baby blue space buns once again. That was our favorite look of all time! Who knows, maybe this recent bold change will inspire Stefani to pick an even more daring permanent hairstyle in the near future.
What do you think about Gwen Stefani's latest platinum blonde hairstyle? Let us know your thoughts in the comments below!