Earlier this month — with a very outgrown hairstyle and far too many split ends — I was on the hunt for a new hair salon in New York City. Despite moving to New York a year ago, I still hadn't found my hair home in the city. That's when I visited Brush's new salon location on Madison Avenue.
Before visiting Brush, I was convinced I didn't know how to style my hair. Like not even a little. When it came to "doing" my hair, I didn't use any products except a leave-in conditioner and I would let it air dry and hope for the best. Sometimes the results were passable and sometimes, it meant leaving my hair in a low-bun every day.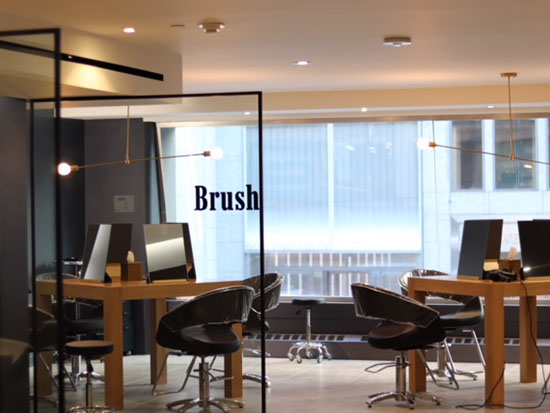 Brush
After hearing about the new salon that Brush was opening uptown, I decided to entrust my tired locks in the hands of celebrity stylist Brandon Shin. With a history of working with celebrities like Heidi Klum, Miranda Kerr, Anne Hathaway, and Britney Spears, I knew I was in very good hands.
I walked into Brush's brand new, stunning location with one plan in mind: to chop off my hair shorter than I've ever cut it before. I'm not really someone who gets nervous before drastically cutting my hair (it grows back, after all), and I couldn't be more excited to get my makeover underway.
Before
After
Brandon understood my vision instantly and got to work. After just a few hours my transformation was complete and the results left me completely speechless! Brandon cut my hair into a long-bob that was slightly shorter in the back and longer in the front to frame my face.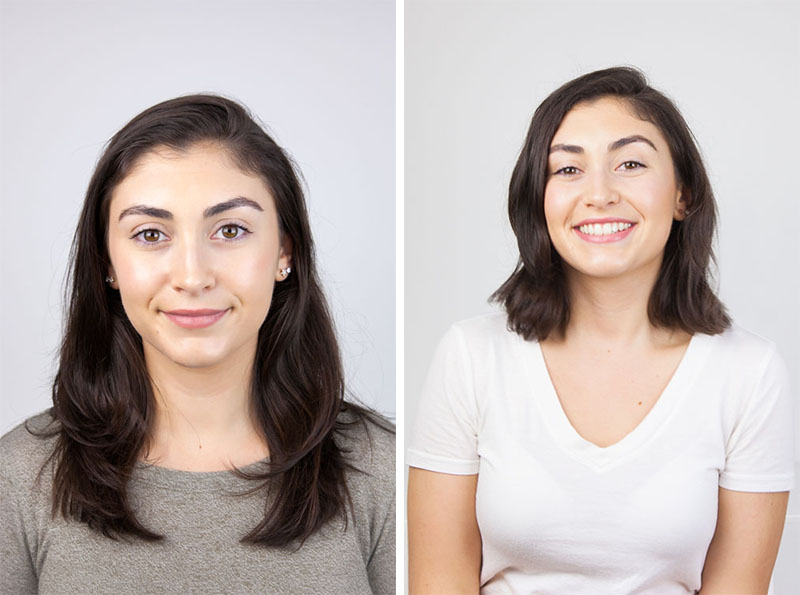 Before & After
Finishing off the style, he curled my hair to give it a slight wave and bounce. Hands down, it was the best haircut of my life.
If you're in the greater New York City area, you NEED to visit Brandon at Brush. He will give you the hair of your dreams. Brush has two locations, the one on Madison Ave and their original location in Flatiron.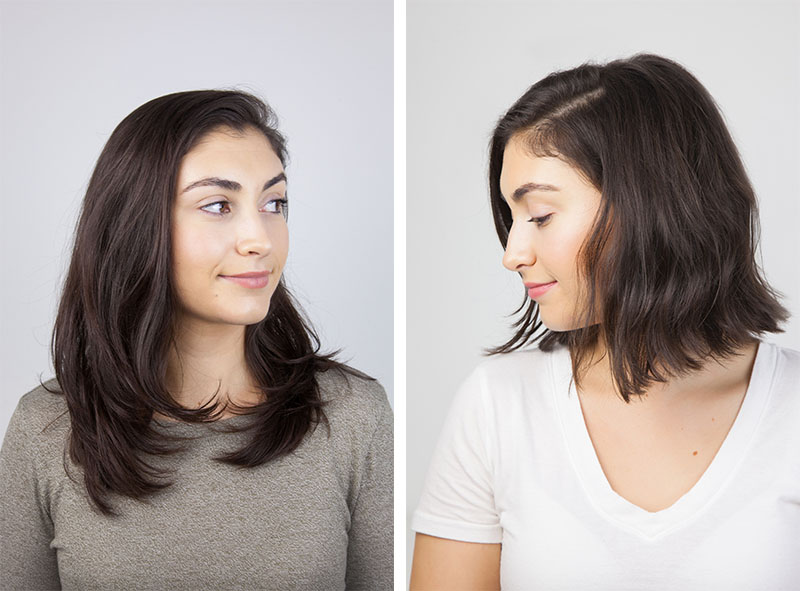 Before & After with Brush
Get the look with these best-selling L'Oréal Professionnel products:
Mythic Oil Huile Originale Oil ($40)
Tecni.Art Fresh Dust Dry Shampoo ($26)
Série Expert Nutrifier Nourishing Masque ($40)
SheFinds receives commissions for purchases made through the links in this post.