As we age, our bodies change in a variety of ways. While we're spending our money on eye cream and focusing all of our attention on our skin, we're forgetting about our hair. Whether short or long, blonde or brunette, no hair strand is immune to aging. With every passing year, our hair undergoes changes that might not be the most beneficial to our (hair) health or appearance. Factors like reduced collagen production, stress levels, and even the sun can all play a role in damaging our locks.
Thankfully, there are a few tips and tricks to implement into our daily routine to liven up and give a youthful bounce to our hair. Read on as we provide four of our best hair tips to instantly bring your locks back to early millenia and appear ten years younger.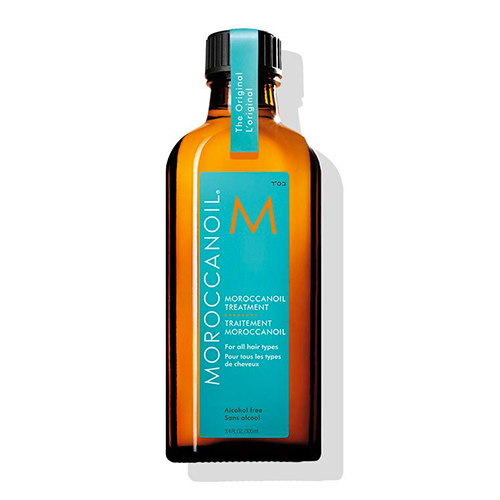 Amazon
Use Hair Oil
With each passing hair wash, you may notice your hair smelling like roses, but what you may not know is that your hair is being depleted of natural oils. As there is a benefit to holding off on washes (everyday washing is a big no-no), we still need to wash our hair every once and awhile. Put back in any lost oils by adding hair oil into your post-shower routine. The fatty acids in the hair oil will help add a protective layer to your hair. We recommend Moroccanoil Treatment ($44), the OG of argan oil and where the hair oil trend began. Full of rich vitamins and antioxidants, your hair will look instantly youthful and shiny after one application.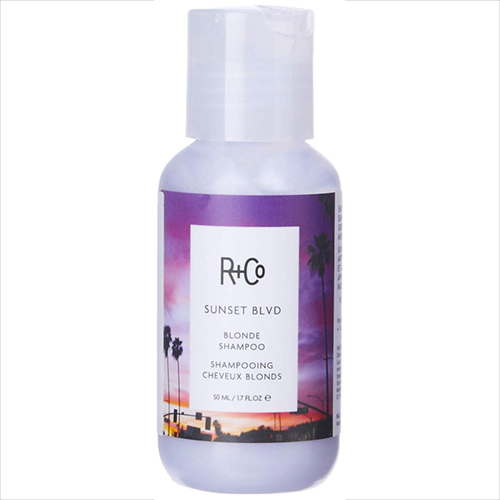 Fix Hair Brass
For all you blondies, have you ever noticed how (overtime) unwanted brass tends to show up in your locks without invitation. Whether from wear or over exposure to the sun, strands of blonde tend to transition into an orange hue- and that's not flattering! Luckily, there's a way to make blonde hair (or even blonde highlights) keep their cool… literally. The solution, purple shampoo! The way purple shampoo works, is basic color wheel principals. The purple hues offset any warm orange or brassy undertones - keeping the hair looking blonde and youthfull, long after any salon appointment. We recommend R+Co Sunset Blvd Blonde Shampoo ($14), for it's affordable price point and amazing results.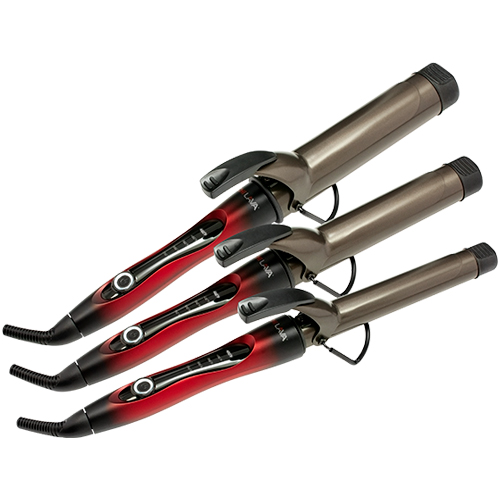 Chi
Use Proper Heating Tools
Overexposure to damaging heating tools can age one's hair drastically. Additionally, many individuals forget to use a heat protector when they begin styling their hair. However, for those who use heat protection, you still may be choosing the wrong heating tools. Hair styling essentials like flat irons and hair curlers can be misused and improperly made. Between utilizing improper heating agents (uncoated metals) and high heat settings, it's easy for hair to instantly turn to straw and age before our very eyes. Instead, try out products like CHI Lava Ceramic Curling Irons . The Volcanic Lava Ceramic barrels provide less damage to the hair (due to the effective curl on low heat), offering both smooth and shiny results.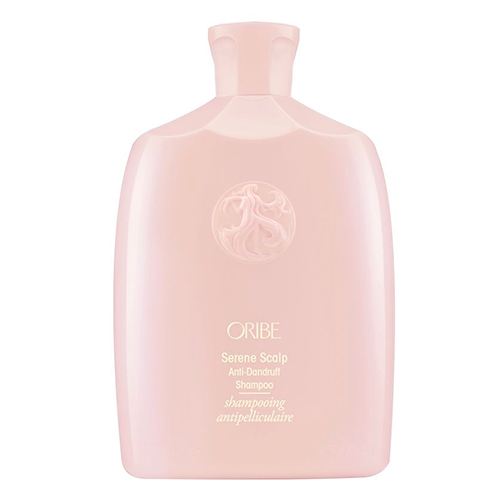 Amazon
Scalp Health
Don't forget the scalp! Where the hair growth all begins, the scalp is one of the most crucial elements to monitor when maintaining hair care as we age. Overtime our roots can become dry, flakey, and lose essential and necessary oils. Keep you scalp properly hydrated and maintained at all times to give your hair an instantly youthful glow. We love ORIBE Serene Scalp Anti-dandruff Shampoo ($46) because it's not only made with quality ingredients to nourish the scalp, it'll leave your hair smelling wonderfully and silky smooth
Along with these four tips, we also recommend eating well and sleeping more! By practicing healthy lifestyle habits, you may be surprised to learn how your hair will thank you for treating your body well! Things like increases in texture, and fullness are just a few of the benefits. Learn more about beauty and wellness trends at SheFinds.com, and learn more tips on how to treat your body right and look good doing it!