You can never go wrong with Trader Joe's. The supermarket chain is home to some of the best produce and food items available, and they've got a pretty impressive beauty and skincare assortment.
But, did you know that TJ's also has an incredible selection of healthy frozen dinners and sides, too?! These meals are perfect for those who want to incorporate more wholesome vegetables and proteins into their diets, while also allowing providing them with convenient, pre-made meal options–which we all know comes in handy on the weekdays. Heck, they even make for excellent lunches to bring to work!
If you're new to Trader Joe's frozen food section, here are some of their healthiest and tastiest options: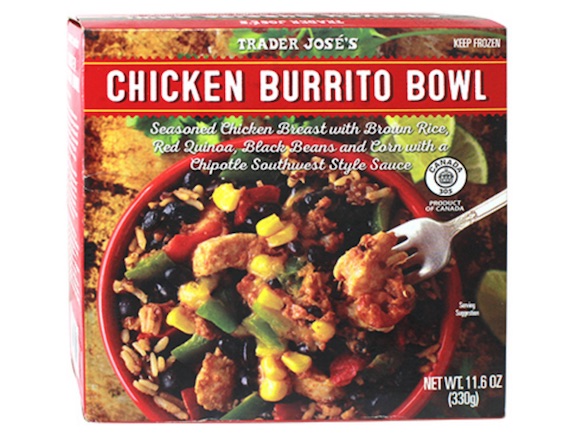 Trader Joe's Chicken Burrito Bowl
A healthy burrito bowl? Sign us up! This meal features seasoned chicken breast, brown rice, red quinoa, black beans, corn, bell peppers and cheddar cheese, which all come together to create a tasty and savory meal! If you're feeling fancy, scoop the ingredients into a warm taco shell to have a TJ's taco night!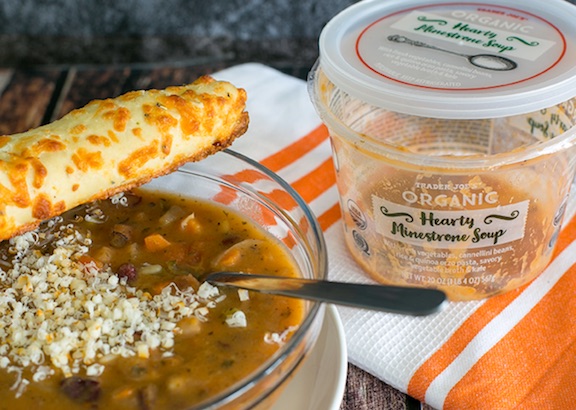 Trader Joe's Organic Hearty Minestrone Soup
This organic soup is loaded with heart-healthy ingredients like kidney beans, cannellini beans, carrots, tomatoes, peas, kale and orzo pasta. Trust us, you won't regret trying this!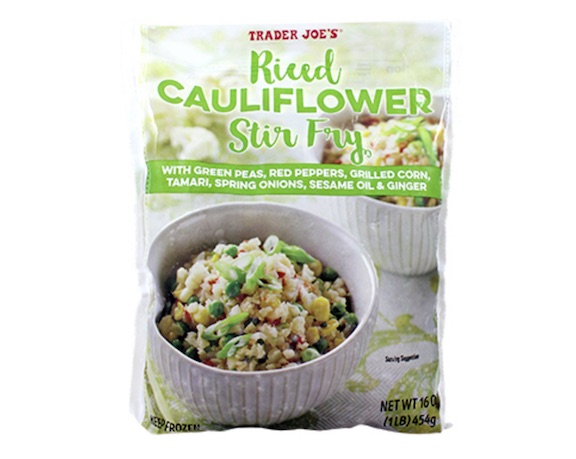 Trader Joe's Riced Cauliflower Stir Fry
Cauliflower makes for an excellent and healthy rice substitution, which is great for those who are trying to limit their refined carbohydrate intake. Crumbled cauliflower, green peas, red bell peppers, grilled corn, and spring onions are mixed with tasty tamari sauce and nutty sesame oil to make this flavorful side dish.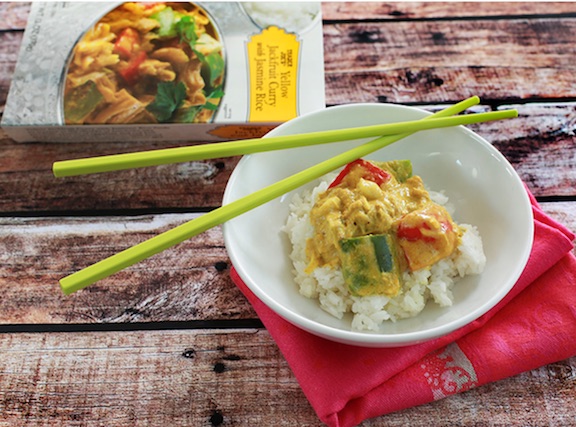 Trader Joe's Yellow Jackfruit Curry with Jasmine Rice
This healthy dish features jackfruit, TJ's creamy, coconut milk-based yellow curry sauce, eggplant, red bell pepper, and jasmine rice. Together, they deliver a delicious and fragrant meal that you'll want to have every night.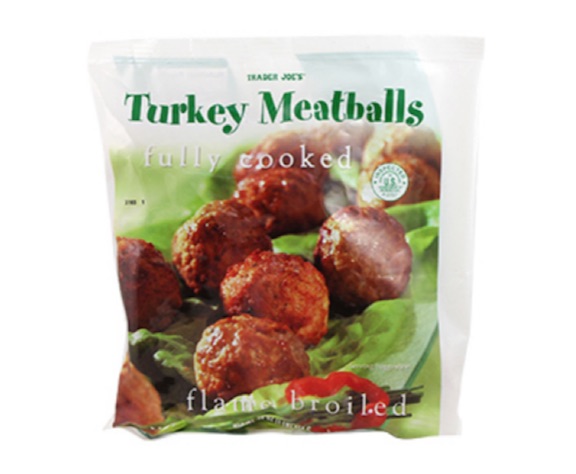 Turkey is a healthy, lean protein that tastes great and is great for you. TJ's Turkey Meatballs are made with ground turkey and spices--but don't worry, they're not spicy! We suggest heating up a serving and adding it to a bowl of your favorite pasta and sauce.
Are you a fan of any of these Trader Joe's frozen finds? Let us know in the comments below!
Photos: Trader Joe's