When we think about hot beverages that help us start our days with a jolt of energy, many of us automatically think about coffee, which isn't surprising given its caffeine and antioxidant content. But teas are a kinder, gentler alternative to coffee and one that's just as flavorful and healthy.
With so many varieties of tea on the market and with green tea enjoying most of the attention for its health benefits, why not turn your focus to a less-celebrated, but still super amazing tea that doesn't get all of the glory?
This is the one tea you should have right after you wake up for a better day:
Oolong Tea Is Incredible For Mental Clarity
It may not be the most popular kid on the block, but oolong tea has amazing health benefits, including a few that make it an especially stellar choice to have at breakfast.

Oolong can increase mental alertness and help you focus on the tasks at hand, which comes in handy when you're experiencing brain fog at work. Think of it as a mix between green tea and black tea, according to Organic Facts — it boasts both antioxidant benefits and energy-boosting prowess. With that in mind, also remember it has a pretty high caffeine content (more than green tea but less than black tea). Instead of treating it like a low-caffeine tea (chamomile, for example), be careful not to overdo it so that you don't get jittery or experience insomnia.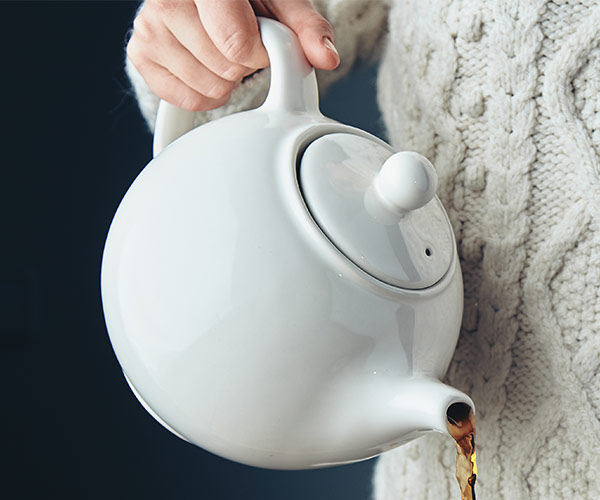 Oolong Tea Has Off-The-Charts Vitamin & Mineral Content
Not only is oolong tea a rich source of antioxidants, but it also contains a slew of vitamins and minerals. Sit and enjoy a cup of hot oolong and your body is reaping the benefits of potassium, calcium, manganese, copper, selenium, carotin, and vitamins A, B, C, E, and K.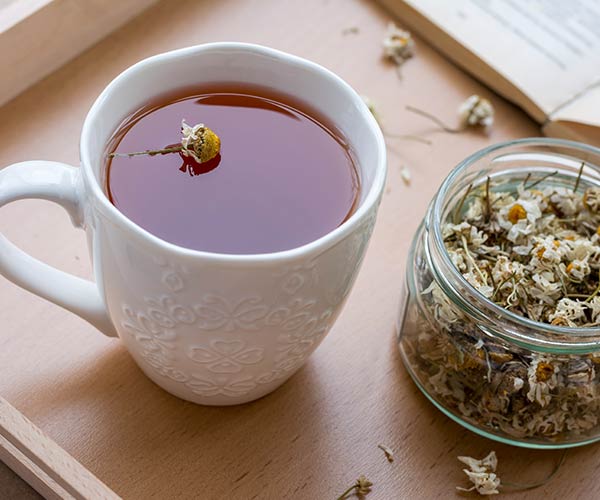 Oolong Tea Has Weight Management And Even Skincare Benefits

Similar to green tea, oolong contains a polyphenolic compound that can help stabilize your metabolism so that you burn more fat. In one study performed on mice, a diet that included oolong tea and high-fat foods still resulted in overall fat and weight loss.

But that's not its only aesthetic superpower. Oolong tea has been shown in studies to improve eczema and help heal atopic dermatitis.
Oolong Tea Can Prevent Certain Cancers

Drinking oolong tea in the morning delivers immediate benefits that make you day better — mental clarity and clear skin are obvious examples. But the long-term health benefits of oolong can also provide peace of mind. Oolong fights cell-damaging free radicals that can cause inflammation and disease. And its polyphenolic compounds work to stop the development of cancer cells and can lower your risk of skin and ovarian cancer.

Add all of these benefits to the simple fact that oolong tea tastes great and you've got your new favorite morning beverage.
For more tips on tea, check out The One Anti-Inflammatory Tea You Should Have Every Morning To Lose Stomach Fat Fast and The One Tea You Should Drink Every Night For Weight Loss on SHEFinds.com.
Photos: Shutterstock