Losing weight can be difficult — but it's a lot less of a challenge when you plan your meals carefully and keep things as simple as possible. Since your entire life does not revolve around losing weight and you don't have hours to waste standing over a stove, a crock pot is the tool that will set you free. But your slow cooker has another magical power: it can help you lose weight.
These high protein crockpot recipes you should make for weight loss are, above all other things, totally delicious (because, otherwise, what's the point?). But they are also really healthy, low in carbs and sugar, and high in protein, which satisfies you and keeps you feeling fuller for longer. Prep ingredients ahead of time or spend a few extra minutes preparing these meals in the morning and, a few hours later, you'll return home to find a delectable, healthy crockpot dinner that's so delish you'll forget it's helping you lose weight.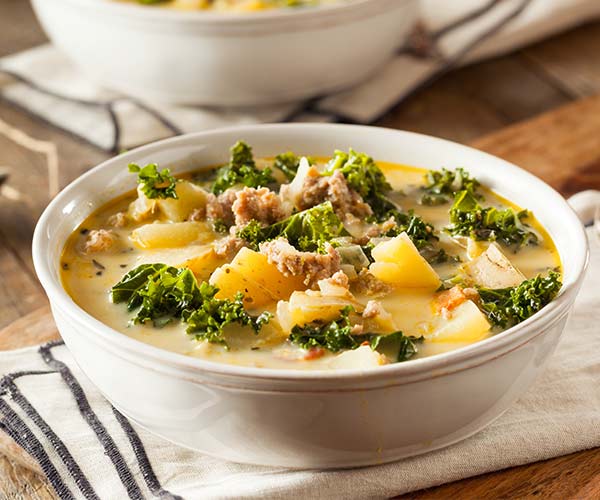 This classic Slow Cooker Lemon Chicken Orzo Soup is as simple as it gets, and packed with vitamins and protein. It also lends itself to plenty of substitutions and additions to up its protein content. You can swap orzo for quinoa and add a few cubes of bacon for salty flavor and protein.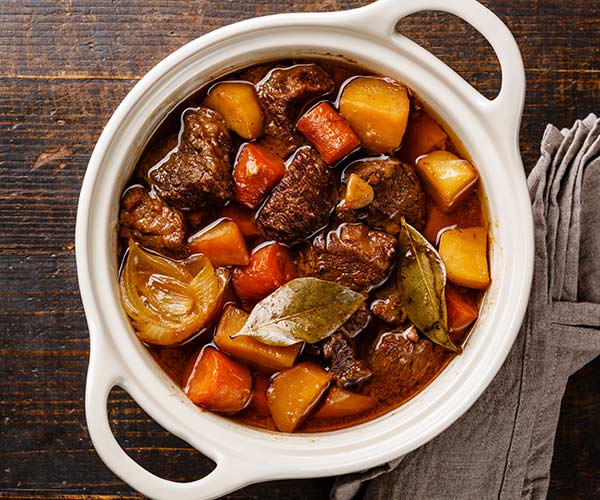 This amazing Crockpot Beef Stew is flavorful and rich in protein and vitamins, thanks to bite-size beef stew meat, carrots, onions, peas, and corn. There's nothing wrong with incorporating red potatoes into your diet plan, but if you'd prefer a less starchy option, sweet potatoes are a perfect substitute.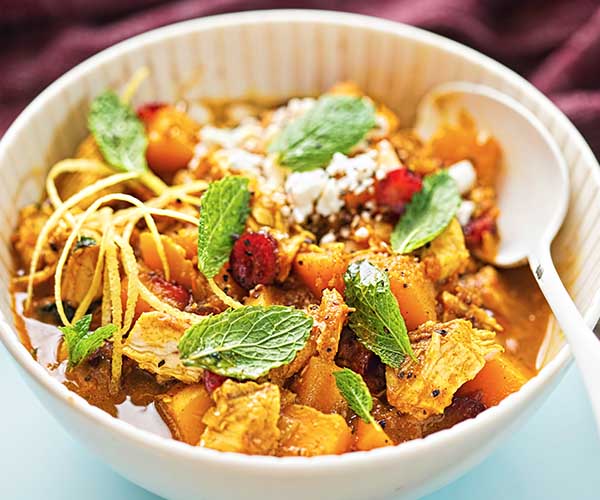 Protein-rich chickpeas and chicken mingle together in this Crockpot Moroccan Chicken recipes, which has intense flavor courtesy of saffron, cumin, cinnamon, and plenty of garlic. Chopped apricots give delicious sweetness to this dish and you can substitute white rice or cous cous with brown rice or quinoa.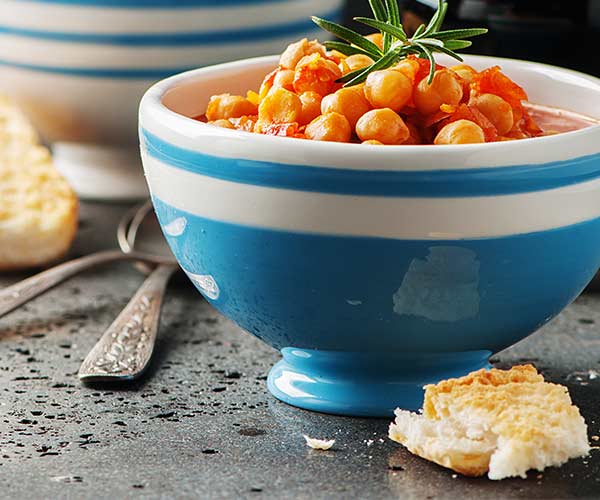 Whether you're a vegetarian or just prefer a night off from meat and fish, this slow cooker crockpot chickpea stew is a hearty alternative. Cabbage, zucchini, and parmesan give it texture and zest — and you can use whole-wheat pasta to ground it.
It doesn't get more protein-rich than this slow-cooker paella recipe, which incorporates chorizo, shrimp, and chicken in a rice stew cooked in tomatoes and garlic.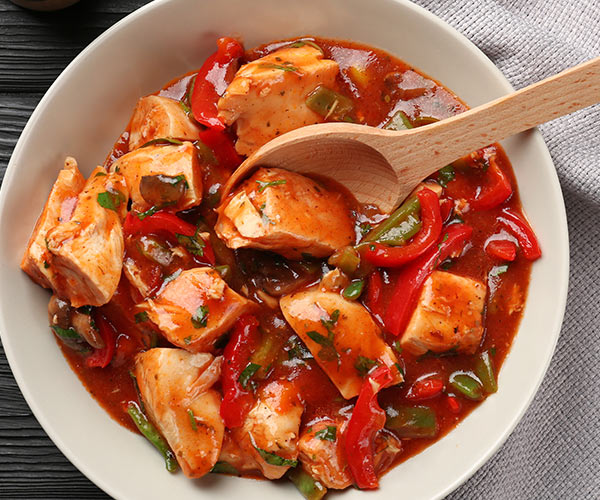 Slow Cooker Chicken Cacciatore
As a rule, tomato-based dishes like this slow cooker chicken cacciatore tend to be lower in calories and fat. Add to that the wealth of protein you'll get from chicken and you've got the perfect dinner for weight loss.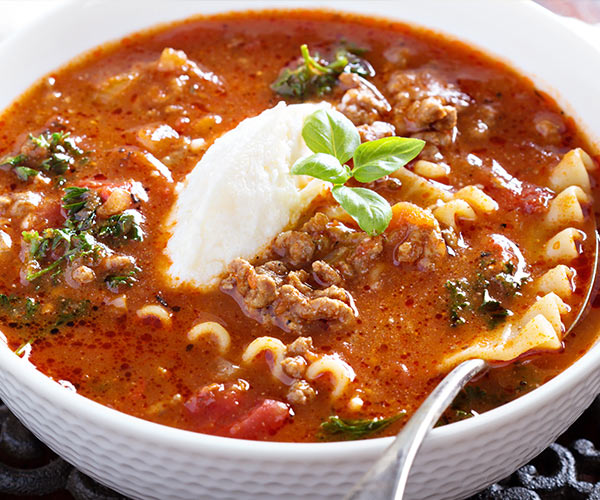 This healthy slow cooker lasagna soup uses chicken or turkey sausage, whole wheat lasagna noodles, low-fat cheese, and plenty of vegetables. Bonus: it yields an extraordinary amount of soup, which is perfect for leftovers.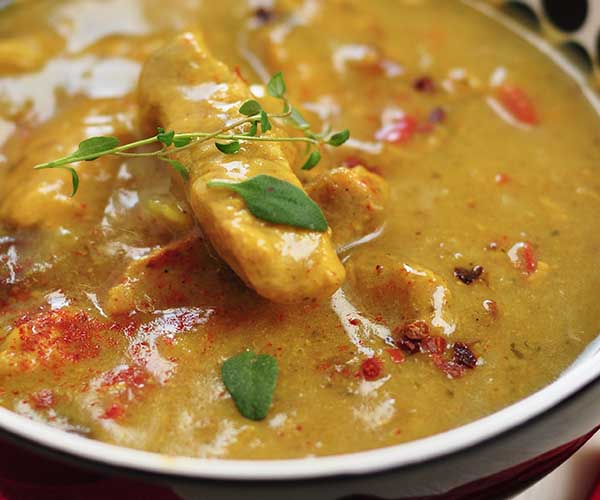 Slow Cooker Honey Mustard Turkey Stew
Tired of chicken? No problem: try this slow cooker honey mustard turkey stew, which is a little bit sweet, a little bit zesty, and totally healthy and nourishing.
Find more great recipes for weight loss by checking out The best 3-ingredient recipes for weight loss and 8 Anti-inflammatory crockpot recipes you should make for weight loss on SHEFinds.com.
[Photos: Shutterstock]