Dark circles and under-eye bags are something we all experience at one point or another. Whether you get them from genetics, lack of sleep, or age, they can be a challenge to get rid of, especially if you're not getting to the bottom of the problem.
How To Get Rid Of Dark Circles Overnight
If you're tired of dark circles and under-eye bags ruining your life, Julie Clark, holistic health practitioner and founder of Canada-based skin-care brand Province Apothecary, has a solution for you—and it only takes about 30 seconds!
"So many veins, arteries, and capillaries feed the eye, so that's a major reason why you get puffiness and dark circles," she tells AOL. Clark says that "computer vision syndrome" is one of the most common and unexpected causes for under-eye circles as screen time takes a major toll on the body.
Not only does increased computer and cell phone usage affect your mental health and your quality of sleep, but it also can create a big strain on your eyes and face—which is what the American Optometric Association considers to be computer vision syndrome.
When you're looking at your computer, studies say that you blink 66 percent less. And, it can also cause strain to other parts of the body. "When you're under stress or pressure, you're probably clenching your jaw, frowning, or making lots of unconscious facial expressions," adds Clark. "Over time, this leads to lines forming on the face."
And, your phone, computer screen, and tablets emit high energy visible (HEV) light, which has been found to cause the skin to age faster. "HEV light is as damaging if not more so than UV light from the sun, penetrating more deeply than UV light. It has a negative impact on the DNA within the cells, accelerating skin aging," explains Kate Kerr, facialist and skin expert. "You can stop your phone from aging you, however, by using a broad-spectrum antioxidant such as the SkinCeuticals Phloretin CF during the day and another antioxidant for the evening to provide 24-hour protection. Also, avoid using your phone in sunlight, as the reflection of light off the screen is far more damaging than the sun reflecting off you."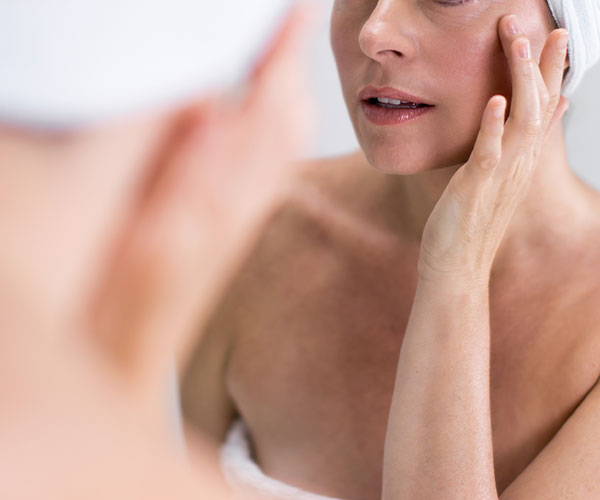 So, what's the cure for this—besides decreasing your screen time, obviously. Clark says that all you need to do is a simple facial exercise!
"[Pressing down on] a magic point behind the eyebrow will relieve a lot of tension around the eye area—it's called the supraorbital foramen, and it's the bony, elongated stretch between your eye socket and forehead right underneath the big part of your brows," says Clark, who trained with a Traditional Chinese Medicine doctor to learn about acupressure. "This spot's important because it's where your nerves and arteries transmit visual information from the retina to the brain."
By doing this, you will be eliminating any tension and improving your energy flow that's been blocked by strain. It will make a difference in your overall sharpness, and will eventually result in less concealer for your under-eyes!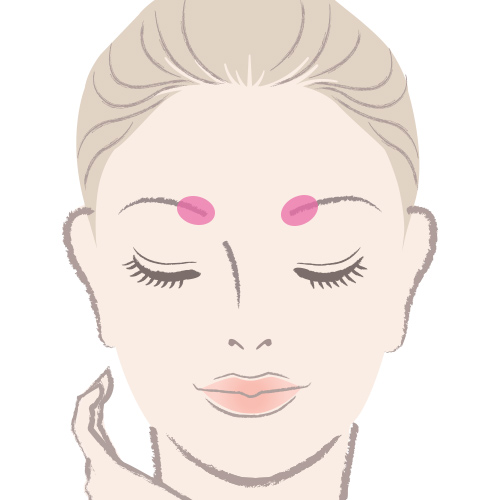 The 30-Second Trick For Getting Rid Of Dark Circles:
1. Use your thumbs or index fingers and press on your brow bones, above each eye, in the spots shown above.
2. Take deep breaths and relax—you should use a lot of pressure, which can be uncomfortable in that spot. Continue for 30 seconds.
3. Repeat throughout the day as needed!
If you can't part ways with your phone, here are some products that will also help reduce the appearance of your dark circles and under-eye bags: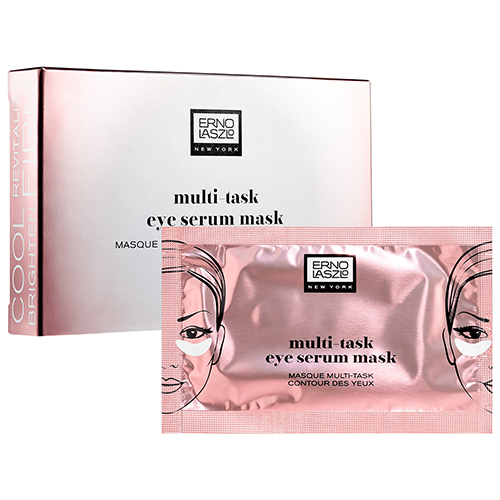 Erno Laszlo Multi-Task Eye Serum Mask ($35.00)
This hydrogel eye mask is formulated with algae extract, vitamin B3, amino acids, and allantoin to tackle under-eye bags, dark circles, puffiness, fine lines, and wrinkles by brightening the skin and supporting skin cell renewal and collagen production.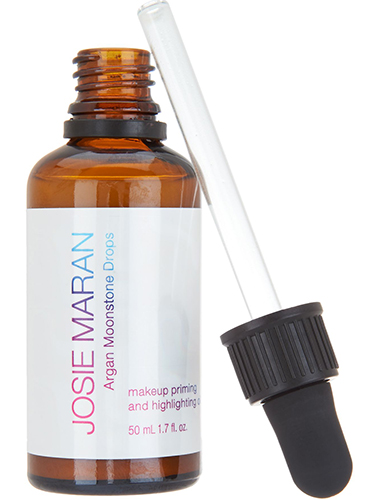 Josie Maran Argan Moonstone Drops Makeup Priming And Highlighting Oil ($48.00)
This makeup primer acts as a highlighting treatment for the eye area by smoothing the skin with priming pearls that boost elasticity, glow, and radiance. This weightless formula also hydrates the skin to prevent any creasing or caking and uses PhytoVie Defense, the brand's plant-based antioxidant that helps skin fight free radical damage, and lemongrass lavender, which reduces inflammation and redness.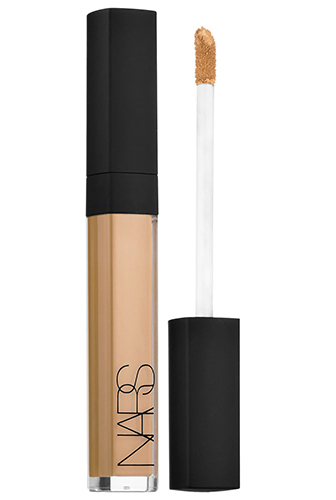 NARS Radiant Creamy Concealer ($30.00)
This is the best concealer for the under-eyes because of its medium-to-full, buildable coverage that corrects, contours, highlights and perfects the skin. It instantly masks imperfections, blurs the look of lines and wrinkles, and hides dark circles and signs of fatigue using a blend of botanicals that hydrate, firm, and strengthen the skin. It also delivers antioxidant protection to help shield skin against damaging free radicals.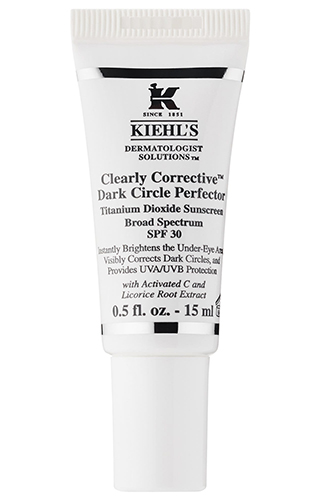 Kiehl's Clearly Corrective Dark Circle Perfector ($38.00)
This powerful under-eye treatment brightens under-eye circles and corrects darkness using a blend of brightening ingredients like vitamin C and licorice root extract. It also contains SPF 30 protection and 100 percent mineral filters, which both prevent damage from UV rays.
Photos: Shutterstock
SheFinds receives commissions for purchases made through the links in this post.