Workouts can be fun — and intense, motivating, and stimulating. But there are also days when you'd rather do just about anything other than throw on your sneakers and hit the gym or pavement. On those days you'll often find (after your workout) that exercise lifted your spirits and made you feel better than ever. It's always worth the hassle.
But that's easier to say when it isn't six in the morning and you just want to hit that snooze button again. Here are four ways to make your workout go by so much faster — because, as much as you may enjoy lifting weights or running, the best part is when it's over and you can feel plain amazing about what you've accomplished.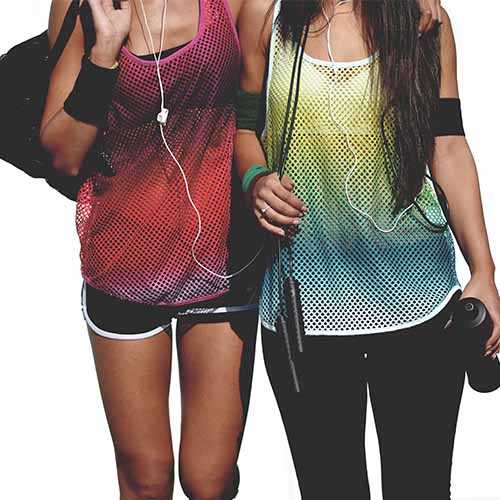 Buddy Up With A Partner

If you're the only person accountable to yourself, it can be difficult to feel motivated to get out of bed and get to the gym. But when you buddy up with a friend and make a promise to meet on certain days to work out together, it's a lot less easy to ignore your committment to fitness.
Another truly great way to ensure you stay on your fitness track is by joining a class at your gym and getting to know other members. There's even research that backs up the idea that group fitness is highly motivating.
"Working out with a crowd carries a plethora of intertwined benefits that include enhancing consistency, duration, motivation, conversation and inspiration," Dian Griesel, Ph.D., co-author of TurboCharged and president of public relations firm DGI told NBC News. "Workouts with others improve consistency because they involve a commitment. 'No shows' and cancellations get noticed by others and positive peer pressure can help curtail the urges to skip a workout … or quit."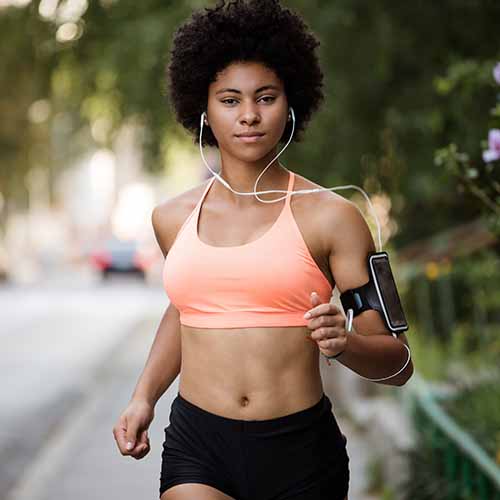 Listen To Music Or A Podcast

Unless you really love using your workout time to meditate and focus on your breath or thoughts, things can get pretty boring fast. Listening to a great mix of music or a fascinating Podcast while you run or hit the machines will make the time fly by.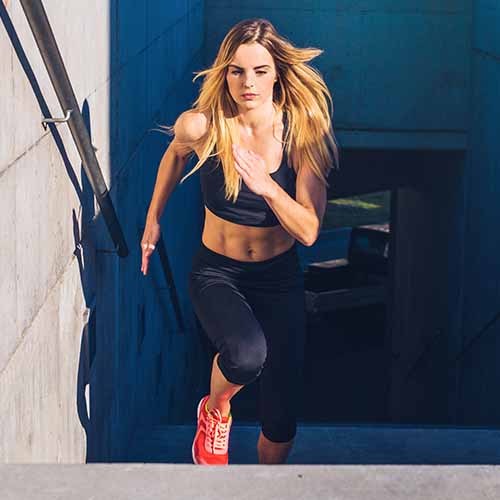 Interval Training Is A Cure For Boredom

Engaging in one workout can get repetitive really fast. Interval training is the cure for boredom — it involves alternating between two or more brief workouts and taking a short break to catch your breath in between workouts. It's also a great way to get both cardio and strength training into one workout without having to jump on a treadmill or elliptical machine (all of those burpees will get the job done).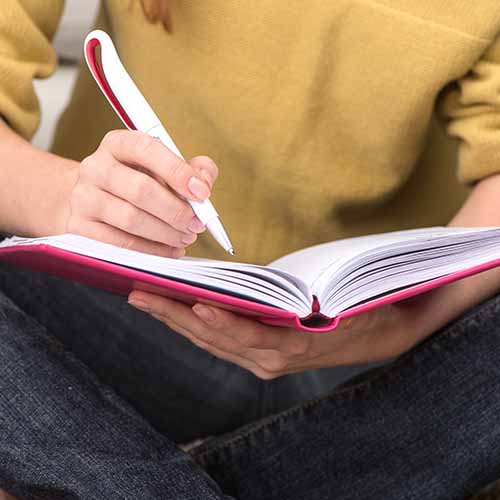 Plan Your Workout Ahead Of Time

Showing up at the gym without a plan is a surefire way to waste time. If you aren't into taking classes and would rather wing it solo, one way to be more productive at the gym and save time is by keeping a workout journal. Plan out your workout week so that you know exactly which machines and exercises you want to do on specific days. You'll show up ready to workout and will fly through your routine.
For more workout tips, check out This Is The Best Workout To Start Your Day and 12 Things Every Woman Should Have In Her Gym Bag on SHEFinds.com.
Photos: Shutterstock