I hate
packing
my closet for a move just as much as the next person, but if you do it efficiently, it's definitely not as stressful. Plus, the more you move, the better you get at it. I moved three times in the past six years, and while I'm no pro, I've definitely learned some things along the way. So before you begin to bug out, check out these nine tips that should make packing up everything in your closet a wee bit easier. Oh, and good luck!
Use garbage bags for your hanging clothes.
Instead of spending money on wardrobe boxes, or wasting time folding up everything in your closet to put into boxes, grab a large trash bag and pull it around your clothing from the bottom, securing the top so the hangers don't fall in.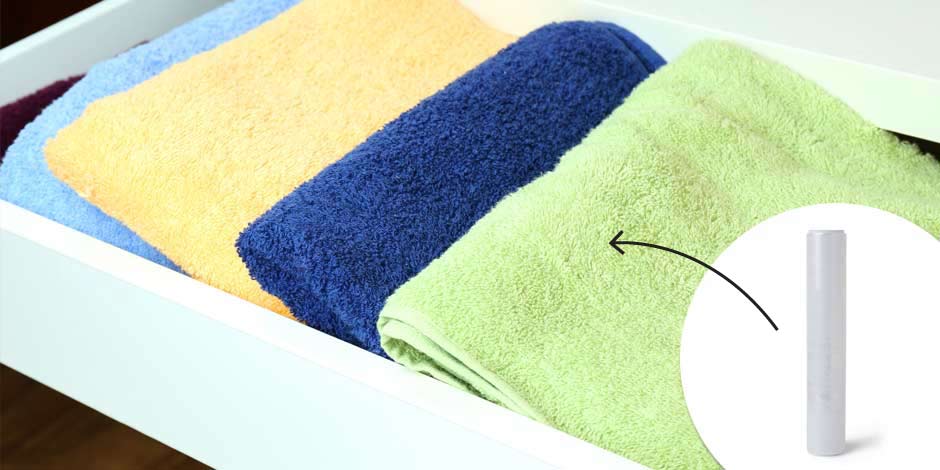 Seal in drawers with plastic wrap.
Avoid having to fold and refold all of your clothes by tightly wrapping your drawers in plastic wrap—Saran wrap works really well, and so does this one by Kirkland.
Fill an empty egg carton with your rings.
Place a cotton ball into each cup for padding, than wrap the entire carton in plastic wrap.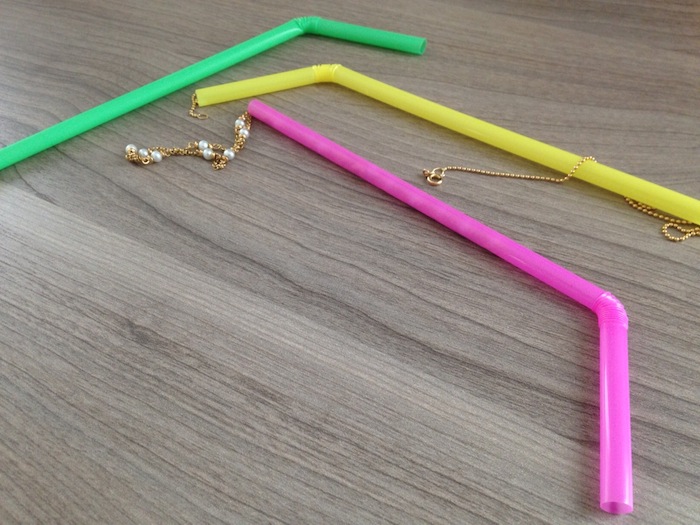 Use straws to pack your necklace chains...
It's the easiest way to prevent tangling.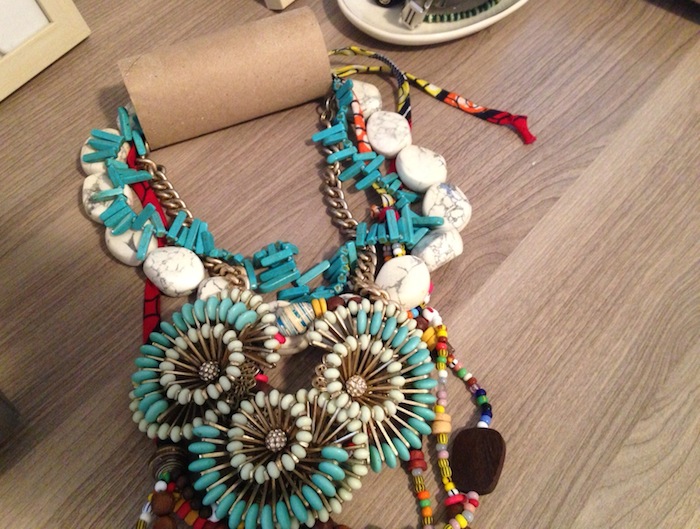 But use An empty toilet paper roll for larger necklaces.
Thread your chunky necklaces through the roll to prevent them from tangling.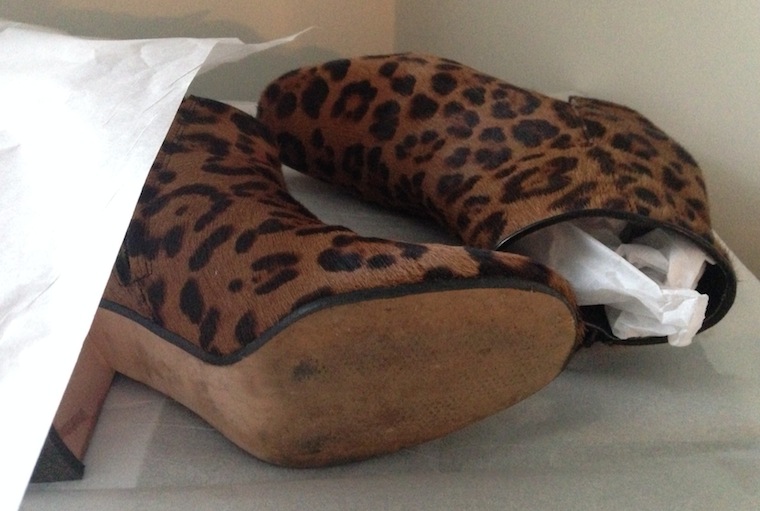 Use paper to pack shoes.
Before just tossing your shoes into boxes to get all scuffed and misshapen, grab some crumpled up paper (newsprint, tissue, packing sheets), stuff your shoes, than wrap each pair together in a piece of the paper.
Protect your powder with a cotton pad.
I stumbled upon this this wonderful tip on BuzzFeed—place cotton pads into your bronzers, blushes and shadows to prevent them from cracking.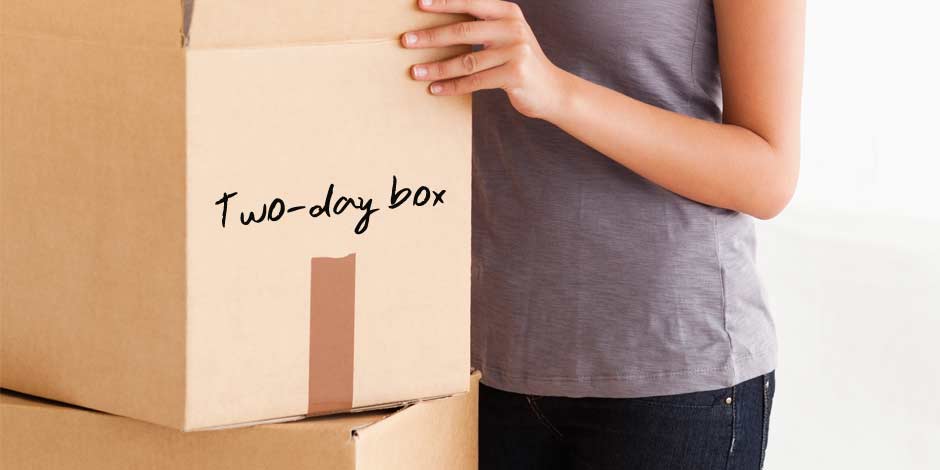 Pack a two-day box.
You may night be able to unpack everything right away, so make sure to pack enough clothing and accessories to last you for two days.