We won't take up too much of your time because the day is finally here.
Lilly Pulitzer for Target
is officially
available to shop
! The pretty pastel printed goodness comes in clothes, home decor, and even beauty. Our favorite pieces are
featured in this video
, and you can shop the entire collection in the slideshow. Go, go, go!
Shift Dress - Fan Dance ($38)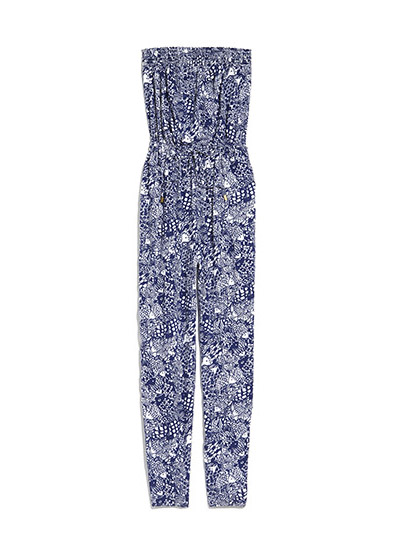 Strapless Jumpsuit - Upstream ($40)
Bandeau Bikini Top - Belladonna ($24)
Hipster Bikini Bottom - Belladonna ($24)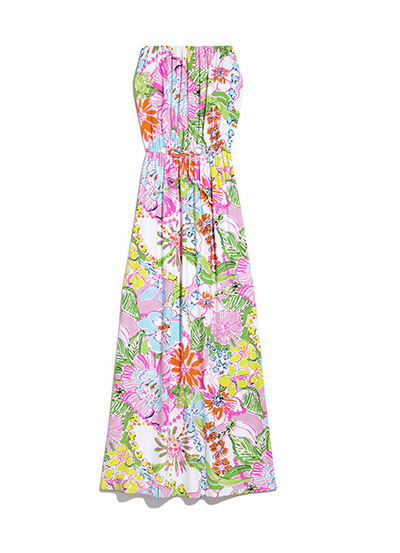 Strapless Maxi Dress - Nosie Posey ($34)
Crochet Crop Top - White ($32)
Eyelet Shorts - White ($26)
Plus Size Satin Dress - Boom Boom ($38)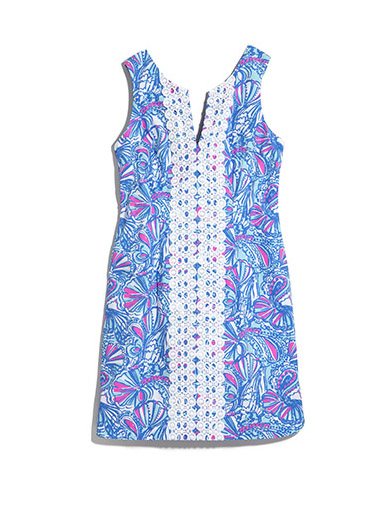 Plus Size Shift Dress - My Fans ($38)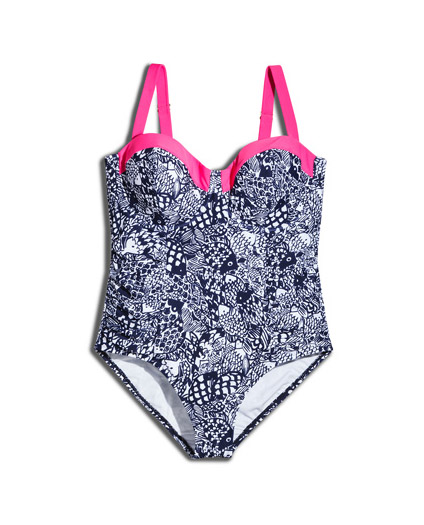 Plus Size Underwire One Piece Swimsuit - Upstream ($40)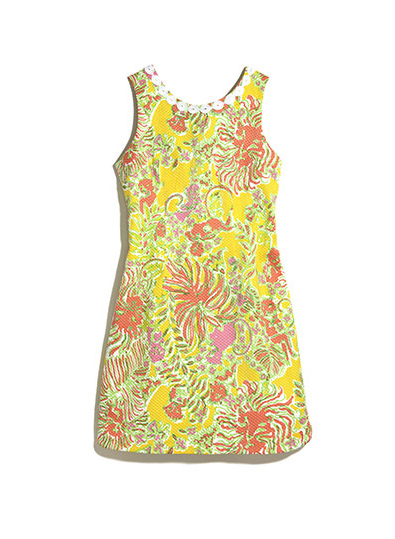 Shift Dress - Happy Place ($38)
Fringe Kimono Jacket - White ($30)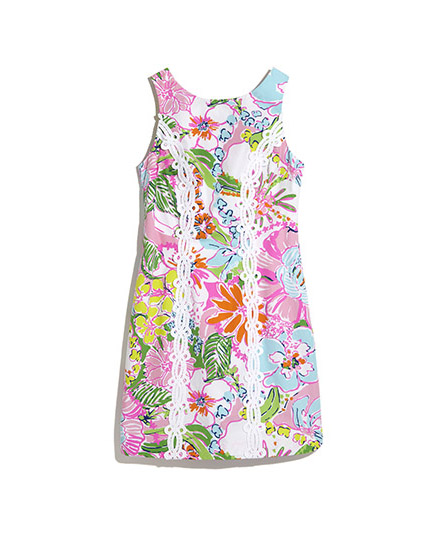 Plus Size Shift Dress - Nosie Posey ($38)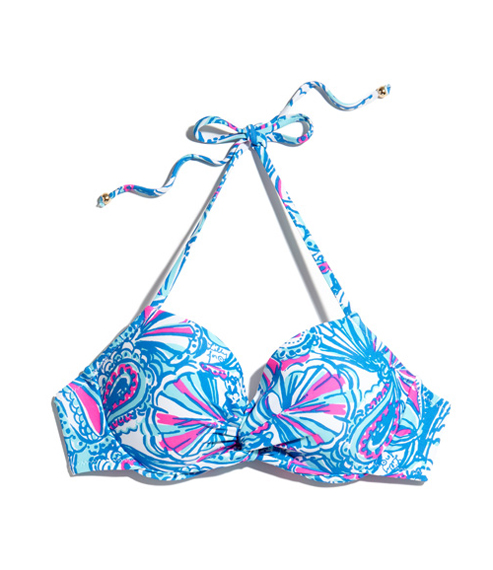 Push Up Halter Bikini Top - My Fans ($24)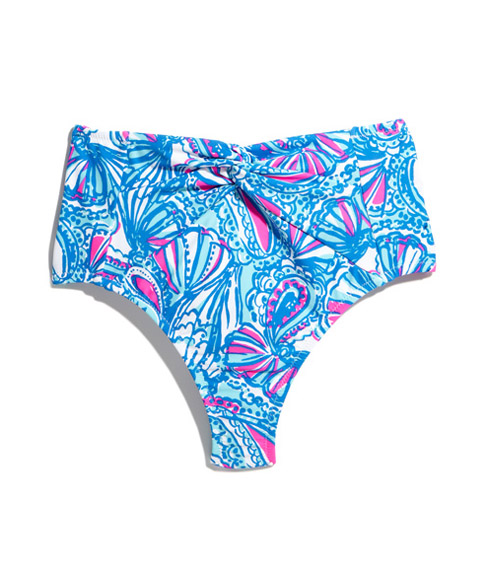 High Waisted Bikini Bottom - My Fans ($24)
Palazzo Pant - Giraffeeey ($28)
Shift Dress - See Ya Later ($38)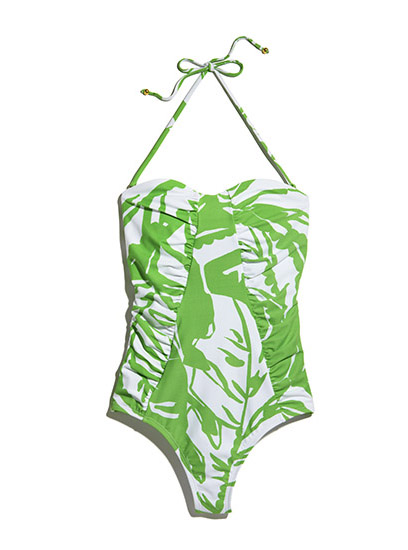 Bandeau One Piece Swimsuit - Boom Boom ($40)
Satin Dress - Nosie Posey ($38)
Crochet Tank Top - White ($32)
Satin Flounce Dress - Sea Urchin for You ($38)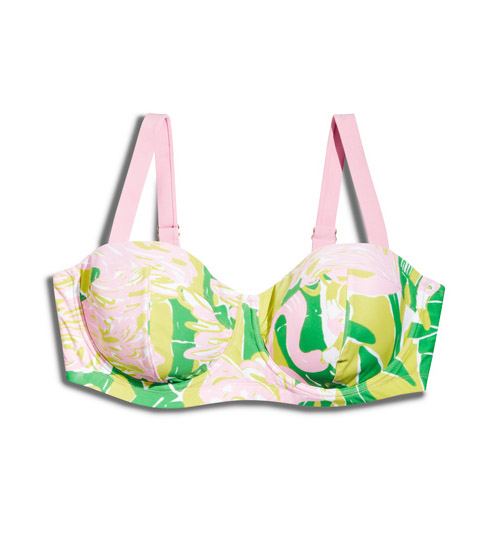 Plus Size Underwire Bikini Top - Fan Dance ($24)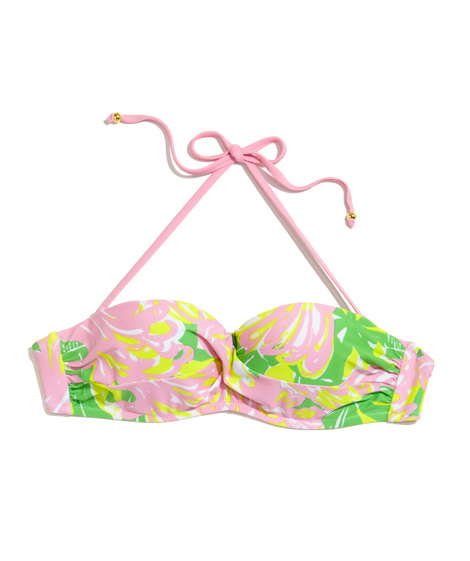 Twist Bandeau Bikini Top - Fan Dance ($24)
Strappy Hipster Bikini Bottom - Fan Dance ($24)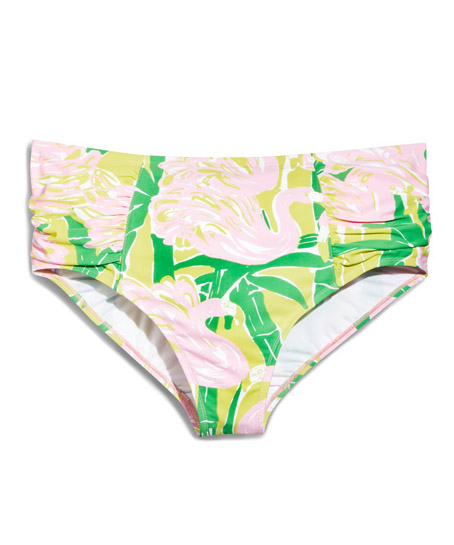 Plus Size High Waisted Bikini Bottom - Fan Dance ($24)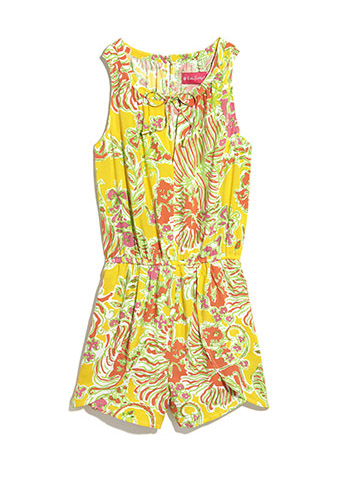 Challis Romper - Happy Place ($34)
Satin Jumpsuit - Boom Boom ($44)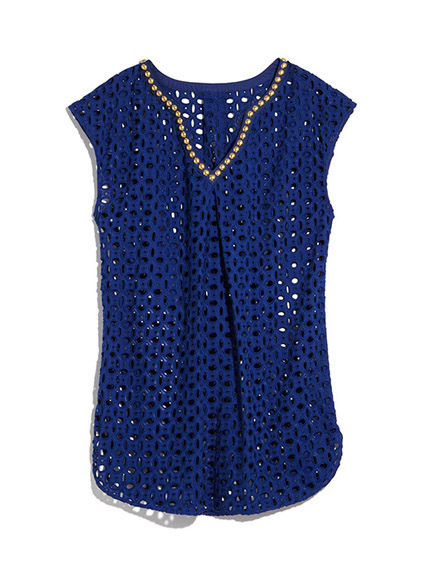 Plus Size Eyelet Tunic Cover-Up - Navy ($32)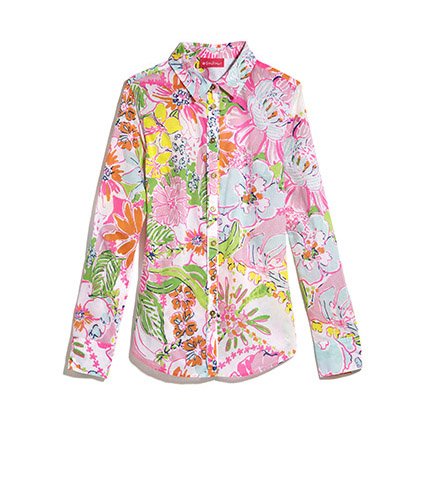 Button Down Shirt - Nosie Posey ($24)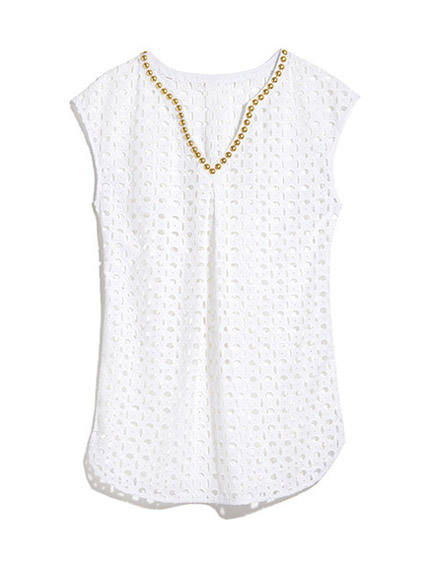 Eyelet Tunic Cover-Up - White ($32)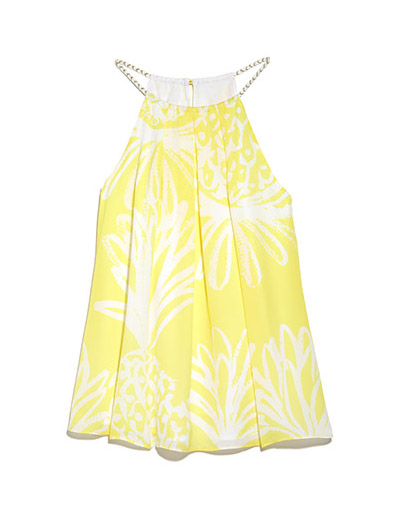 Halter Top - Pineapple Punch ($26)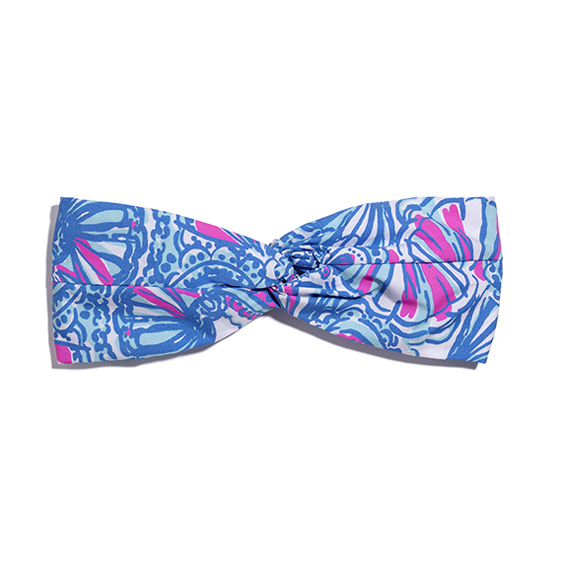 Turban Headwrap w elastic back - My Fans ($8)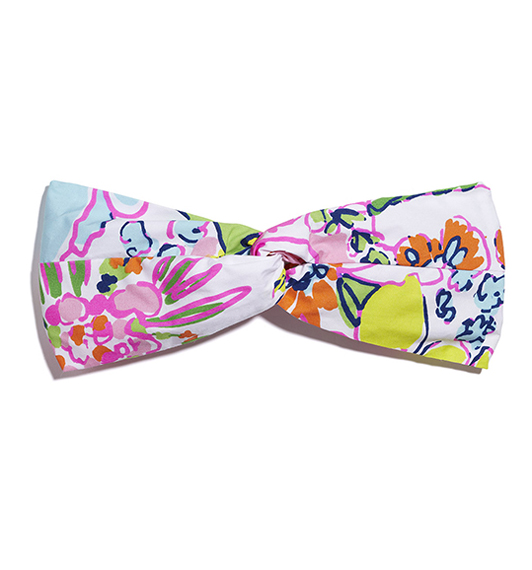 Nosie Posey Turban Headwrap w elastic back ($8)
Gold Sandals - Pineapple ($30)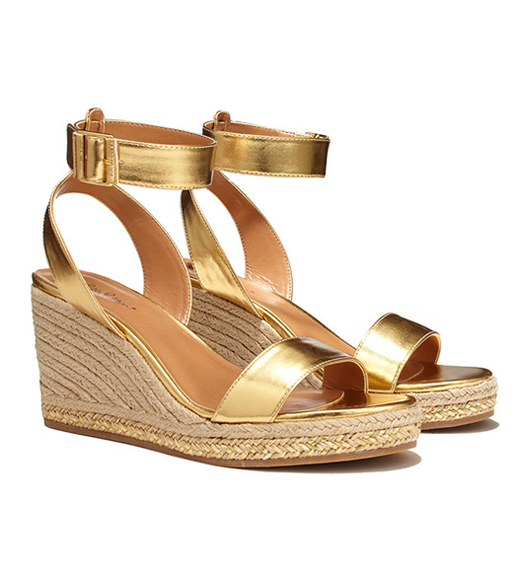 Wedge Espadrille Sandals - Gold ($36)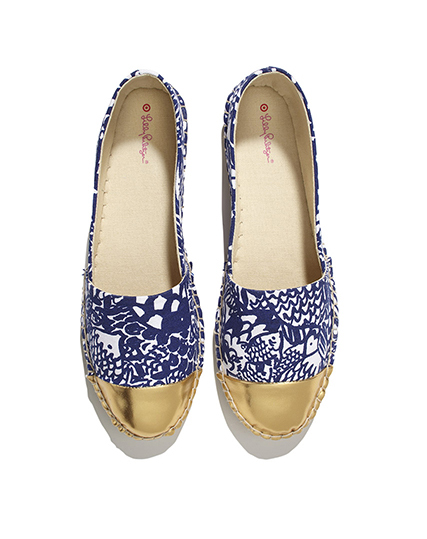 Espadrilles - Upstream ($24)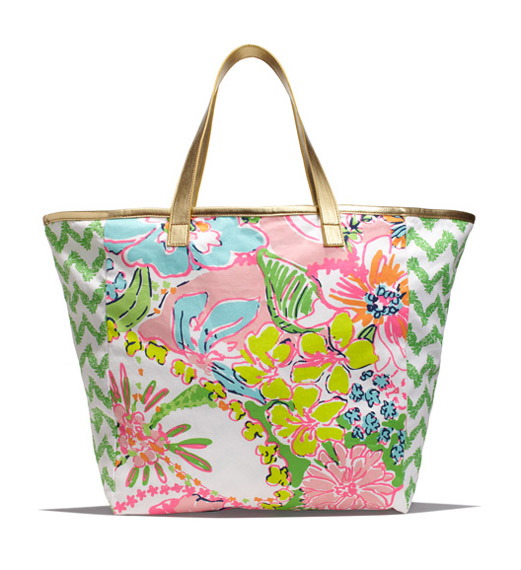 Canvas Shopping Tote - Nosie Posey and Belladonna ($15)
Raffia Tote Bag - My Fans ($30)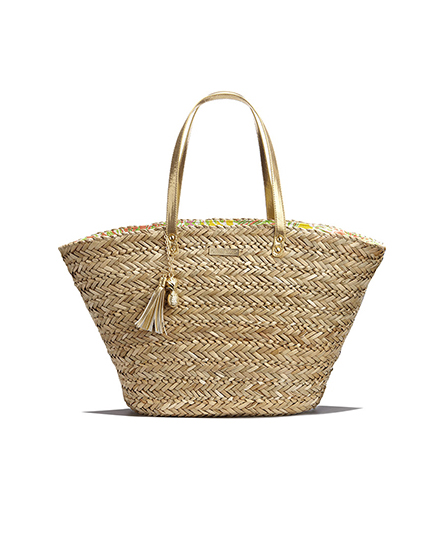 Straw Tote Bag - Happy Place ($30)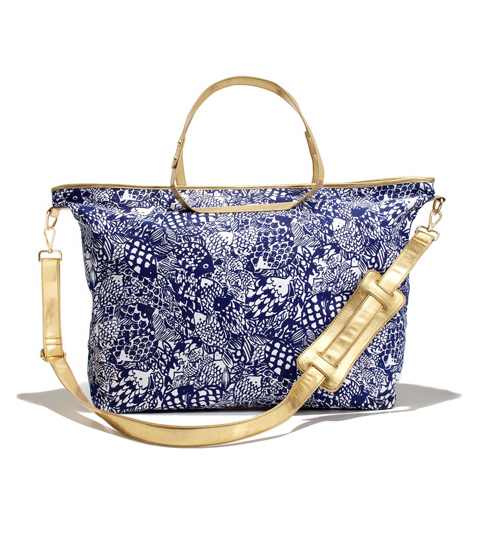 Weekender Bag - Upstream ($50)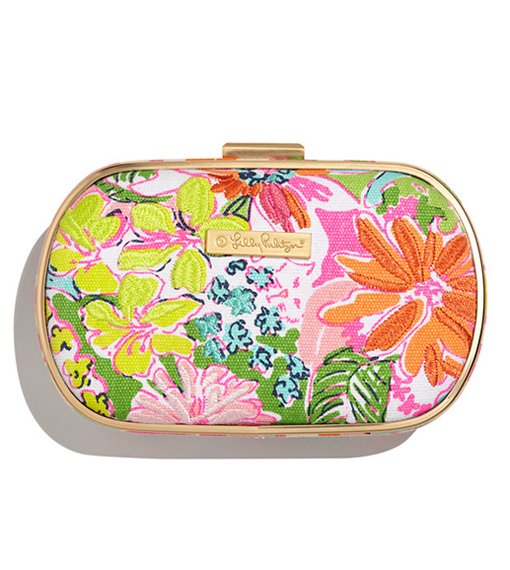 Embroidered Clutch - Nosie Posey ($24)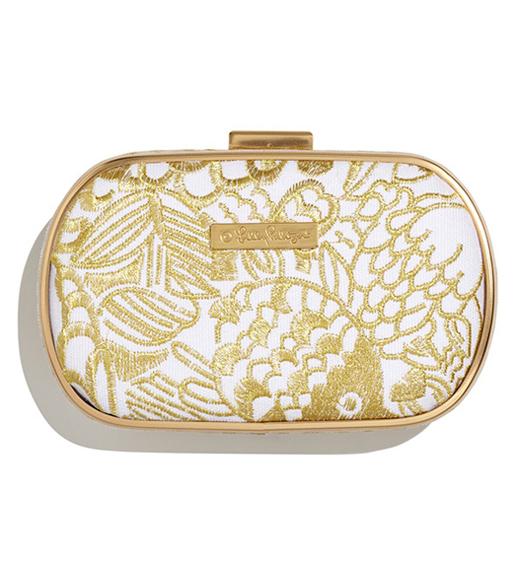 Embroidered Clutch - Gold ($24)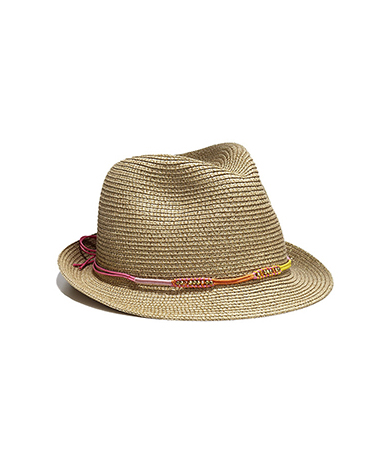 Straw Fedora - Gold ($20)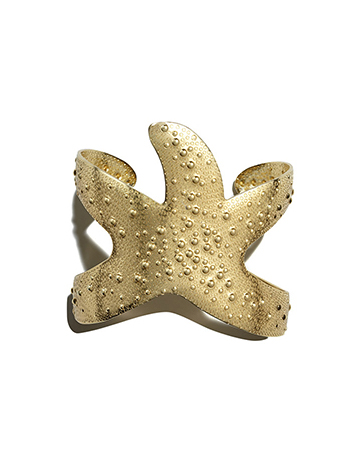 Starfish Cuff Bracelet - Gold ($20)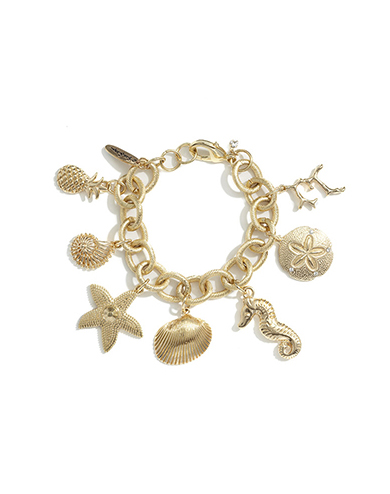 Charm Bracelet - Gold ($20)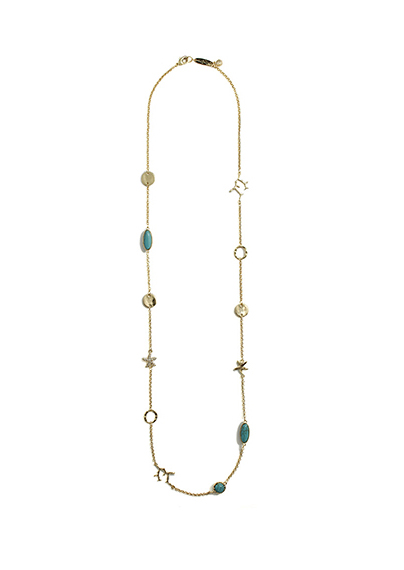 Necklace - Gold & Turquoise ($24)
Seahorse Necklace - Gold ($24)
Giraffe Necklace - Gold ($24)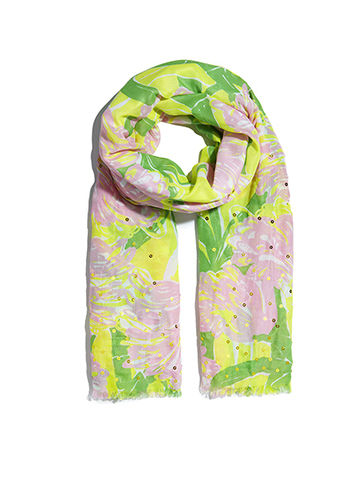 Scarf with Sequins - Fan Dance ($20)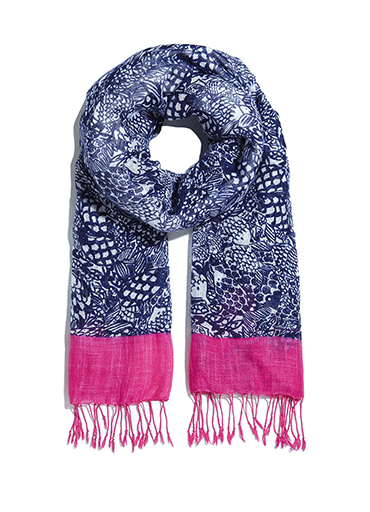 Scarf with Fringe - Upstream ($20)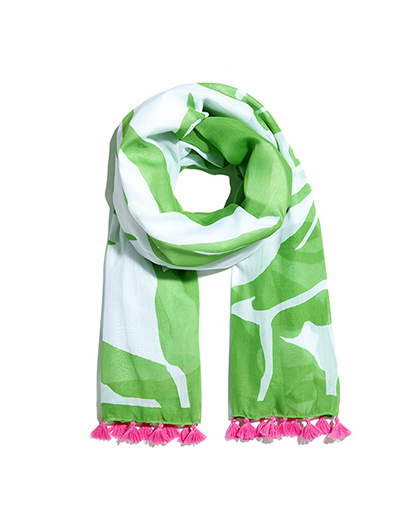 Scarf with Tassels - Boom Boom ($20)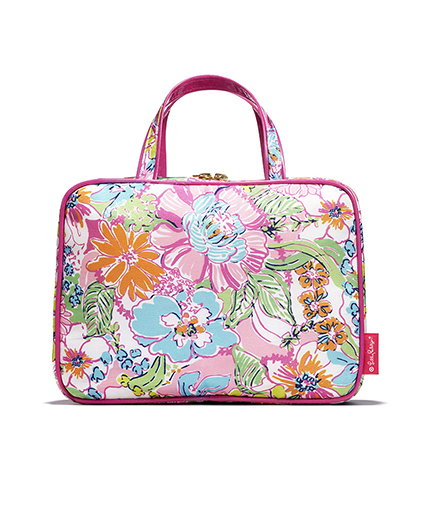 Weekender - Nosie Posey ($29.99)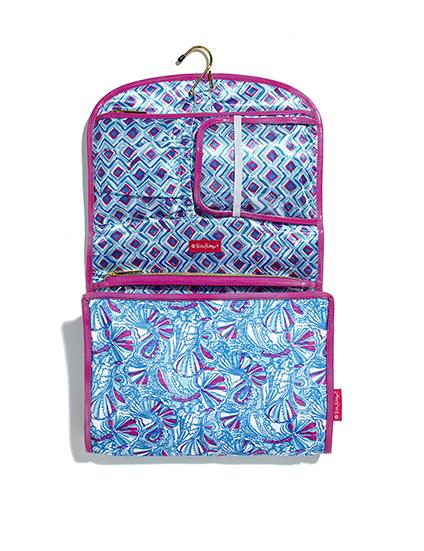 Valet - My Fans ($29.99)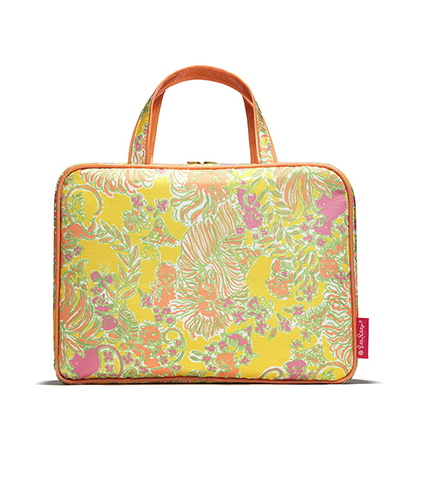 Weekender - Happy Place ($29.99)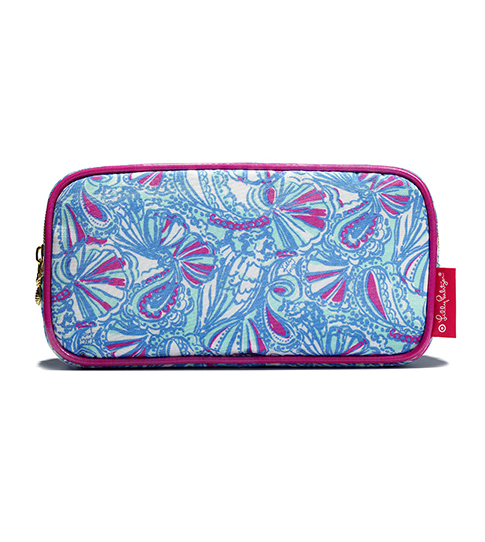 Double Zip Organizer - My Fans ($16.99)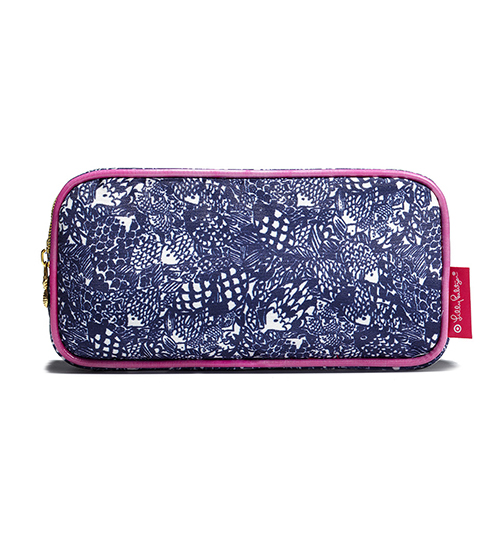 Double Zip Organizer - Upstream ($16.99)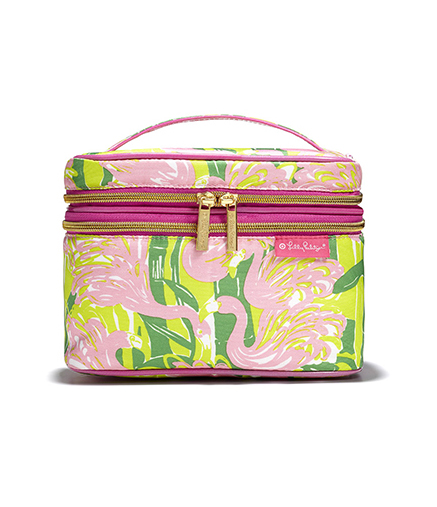 Double Zip Train Case - Fan Dance ($22.99)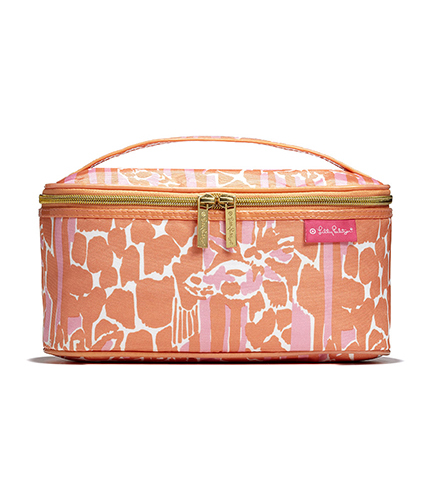 Double Zip Train Case - Giraffeeey ($19.99)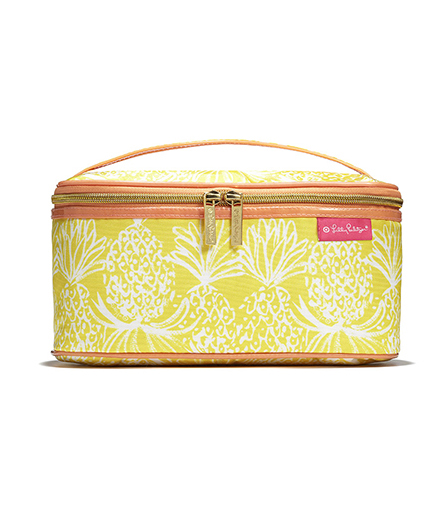 Double Zip Train Case - Pineapple Punch ($19.99)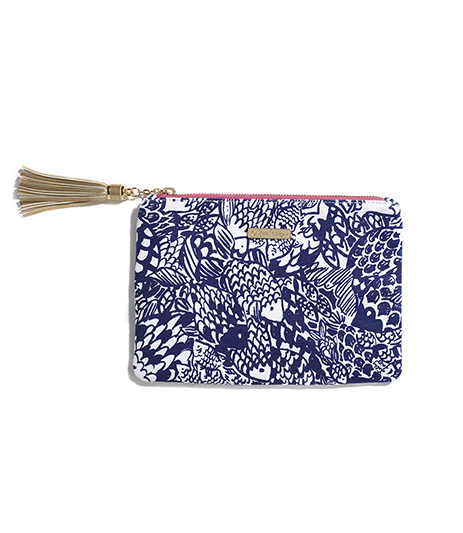 Pouch with Tassle - Upstream ($20)
Round Top Clutch - Nosie Posey ($9.99)
Round Top Clutch - My Fans ($9.99)
Round Top Clutch - Fan Dance ($9.99)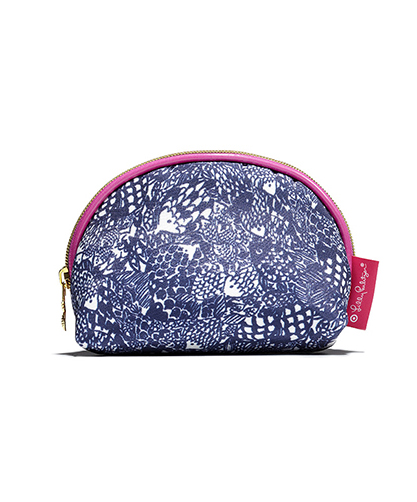 Round Top Clutch - Upstream ($9.99)
Round Top Clutch - Pineapple Punch ($9.99)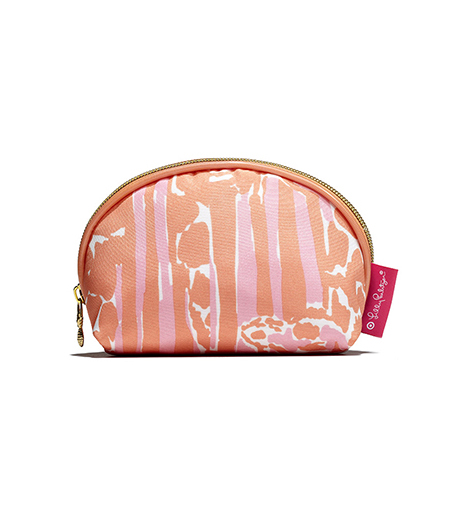 Round Top Clutch - Giraffeeey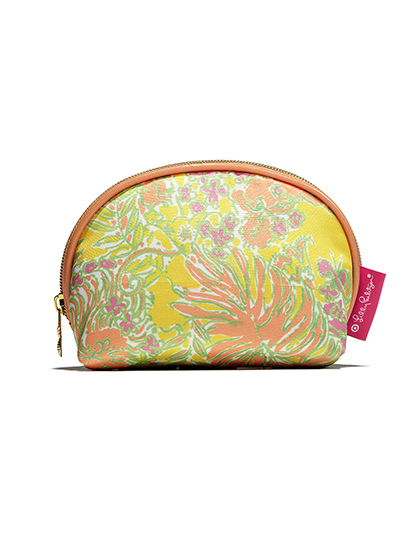 Round Top Clutch - Happy Place ($9.99)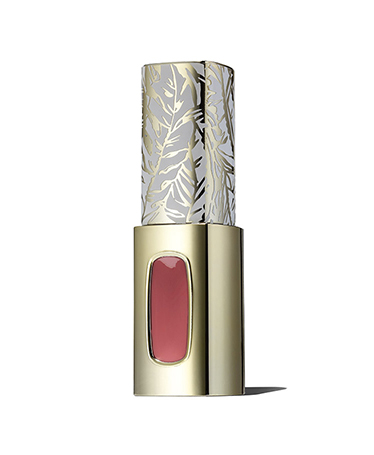 L'OrealColour Riche Designer Extraordinare Lipstick #103 Blushing Harmony ($7.99)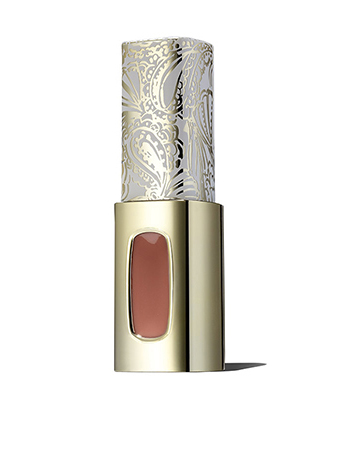 L'Oreal Colour Riche Designer Extraordinare Lipstick #601 Nude Ballet ($7.99)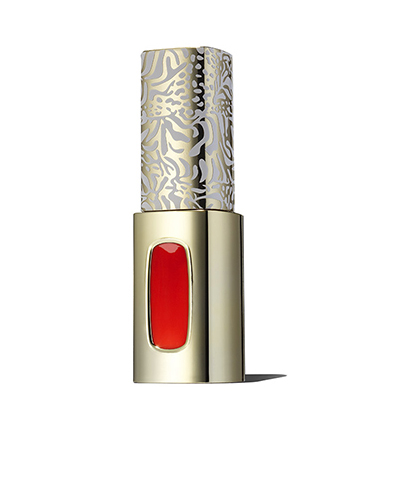 L'Oreal Colour Riche Designer Extraordinare Lipstick #301 Orange Tempo ($7.99)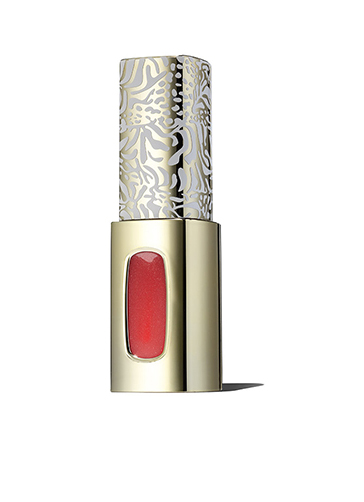 L'Oreal Colour Riche Designer Extraordinare Lipstick #202 Coral Encore ($7.99)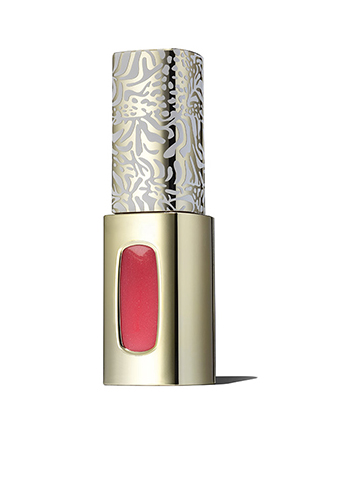 L'Oreal Colour Riche Designer Extraordinare Lipstick #201 Rose Symphony ($7.99)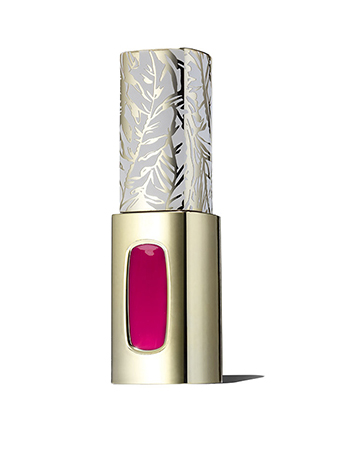 L'Oreal Colour Riche Designer Extraordinare Lipstick #106 Fuschia Orchestra ($7.99)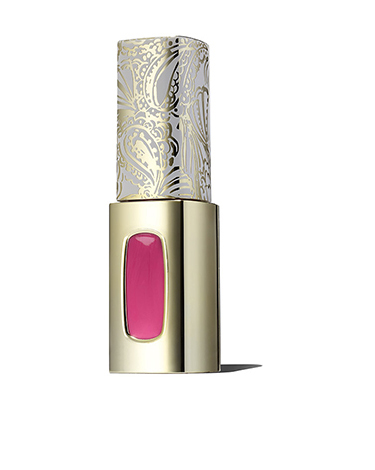 L'Oreal Colour Riche Designer Extraordinare Lipstick #105 Pink Tremolo ($7.99)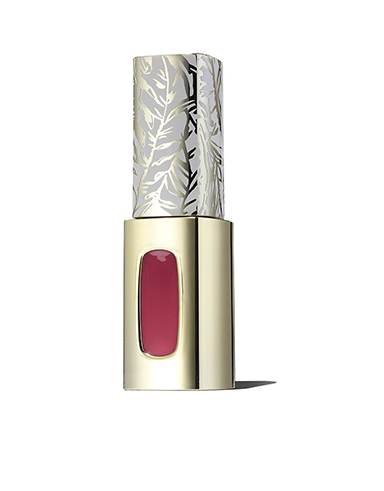 L'Oreal Colour Riche Designer Extraordinare Lipstick #104 Dancing Rose ($7.99)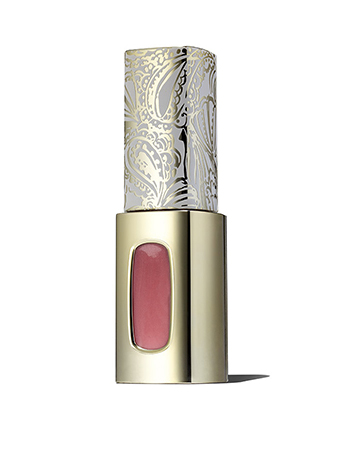 L'Oreal Colour Riche Designer Extraordinare Lipstick #101 Rose Melody ($7.99)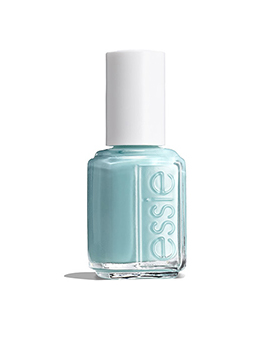 essie Polish - Where's My Chauffer ($8.49)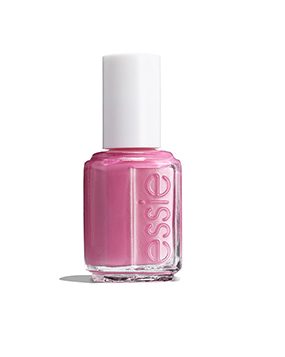 essie Polish - Pansy ($8.49)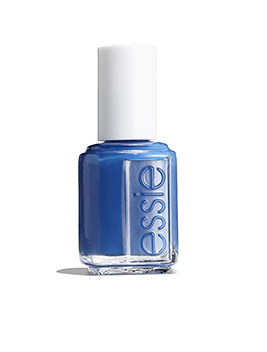 essie Polish - Mesmerized ($8.49)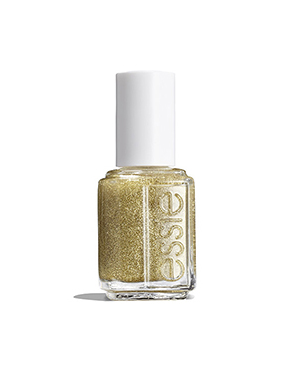 essie Polish - Golden Nuggets ($8.49)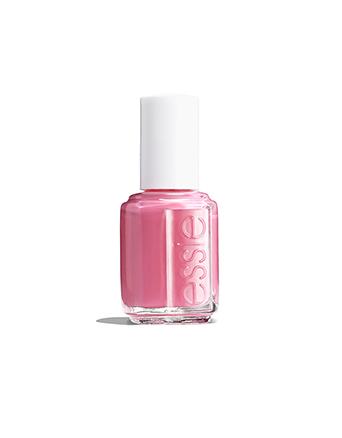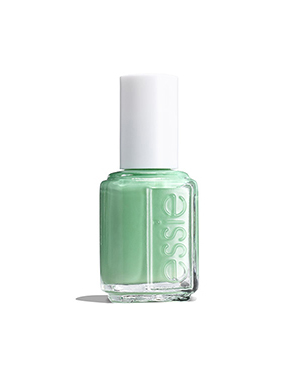 essie Polish - First Timer ($8.49)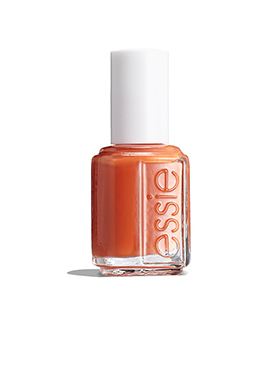 essie Polish - Capri ($8.49)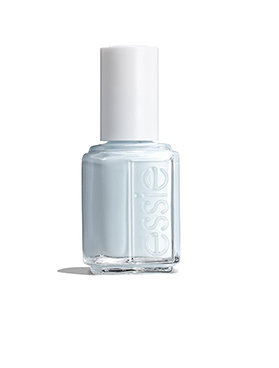 essie Polish - Borrowed & Blue ($8.49)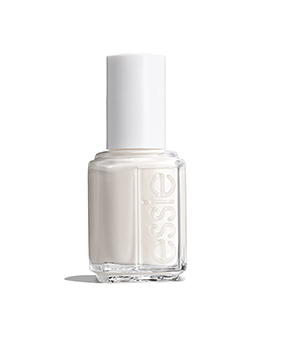 essie Polish - Baby's Breath ($8.49)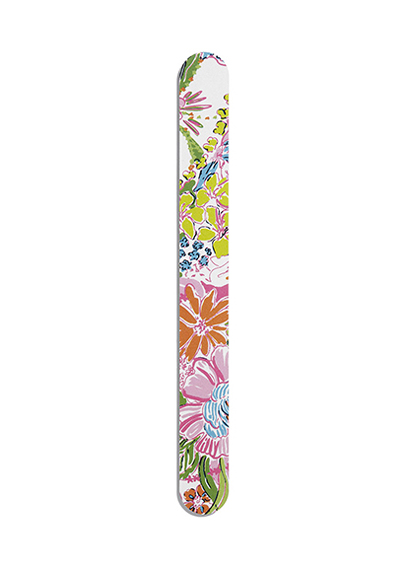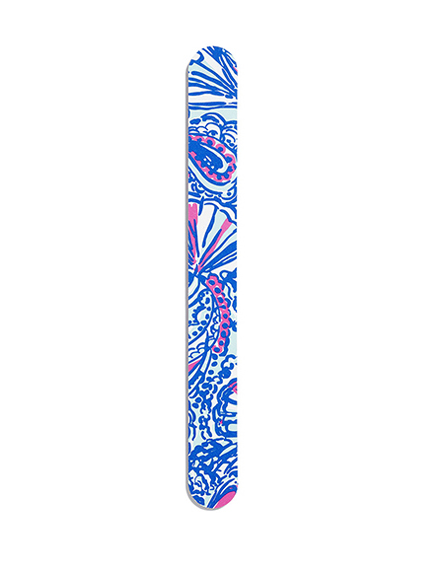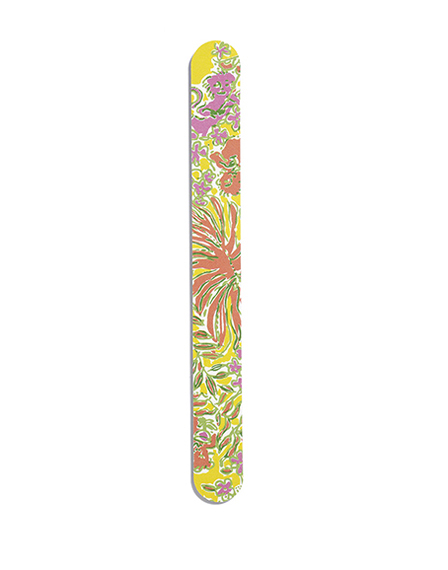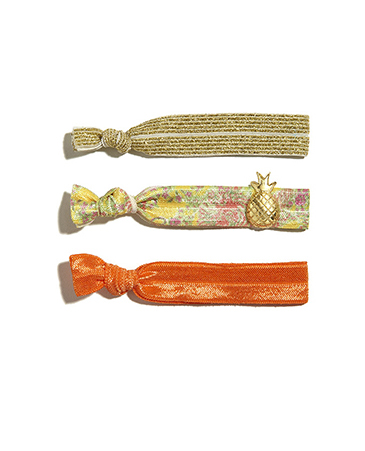 3 ct. Ribbon Elastics - Happy Place ($5)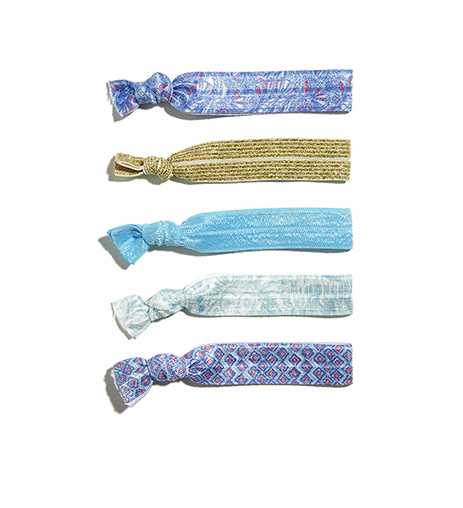 5 ct. Ribbon Elastics - My Fans ($5)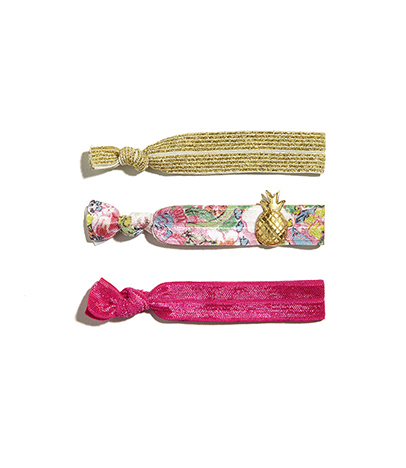 3 ct. Ribbon Elastics - Nosie Posey ($5)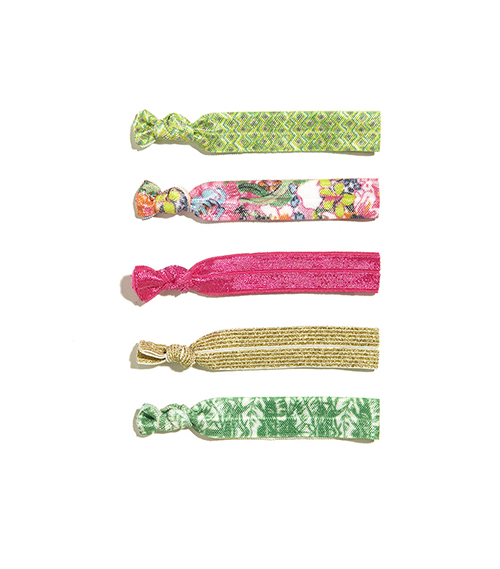 5 ct. Ribbon Elastics - Nosie Posey ($5)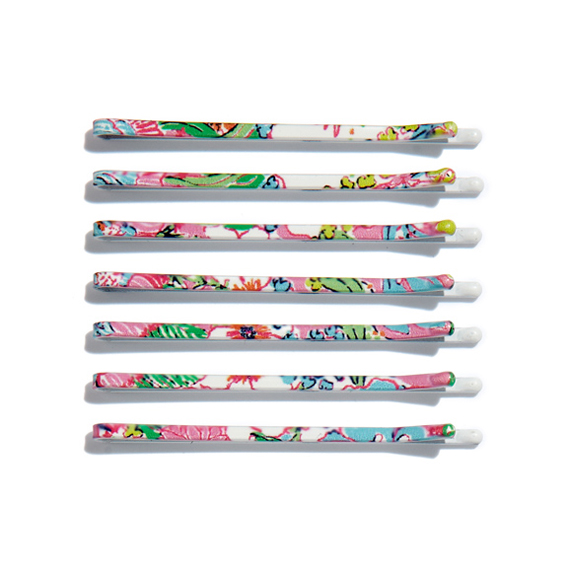 24 ct. Printed Bobby Pins - Nosie Posey ($5)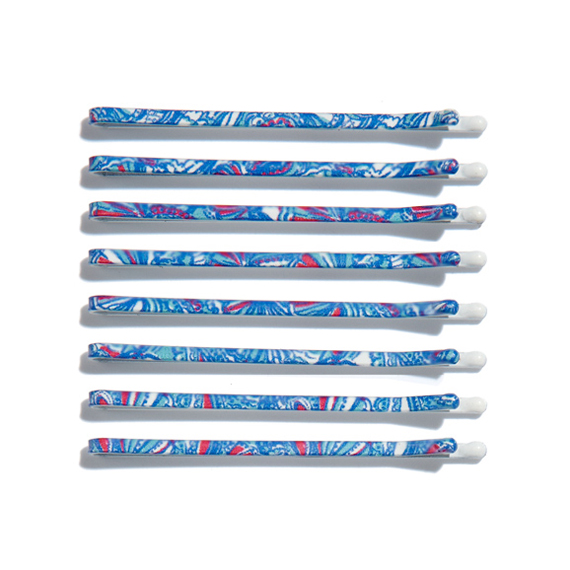 24 ct. Printed Bobby Pins - My Fans ($5)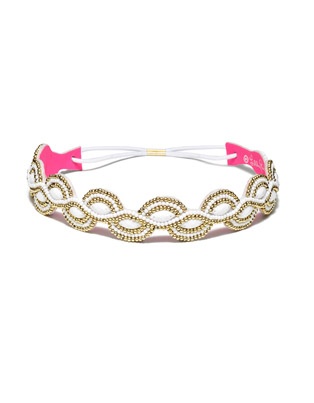 Beaded Headwrap - White and Gold ($15)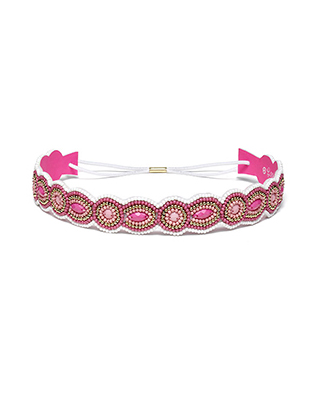 eaded Headwrap - Pink and Gold ($15)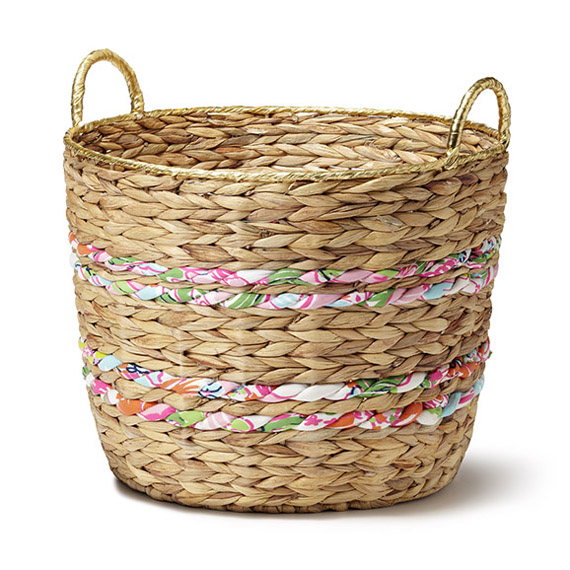 Woven Basket with Fabric Bands and Gold Rim ($35)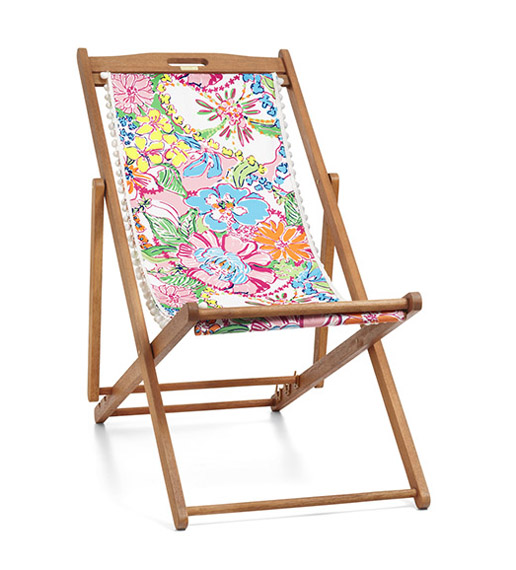 Teak Beach Chair - Nosie Posey ($60)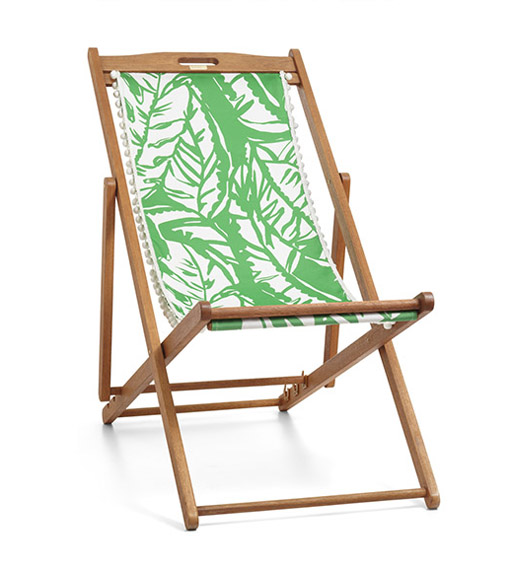 Teak Beach Chair - Boom Boom ($60)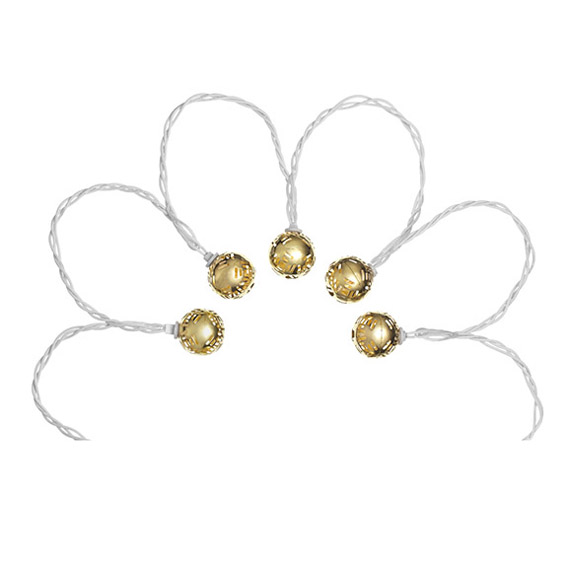 String Lights with Gold Metal Globe Cover (10ct) ($25)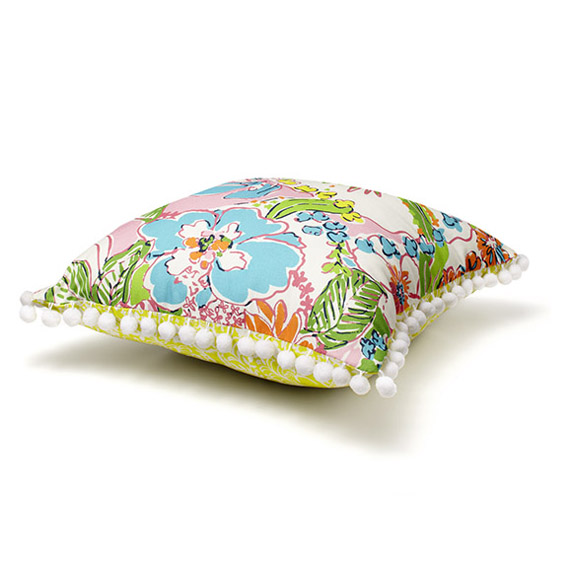 Reversible Decorative Pillow - Nosie Posey and Boardwalk Café ($25)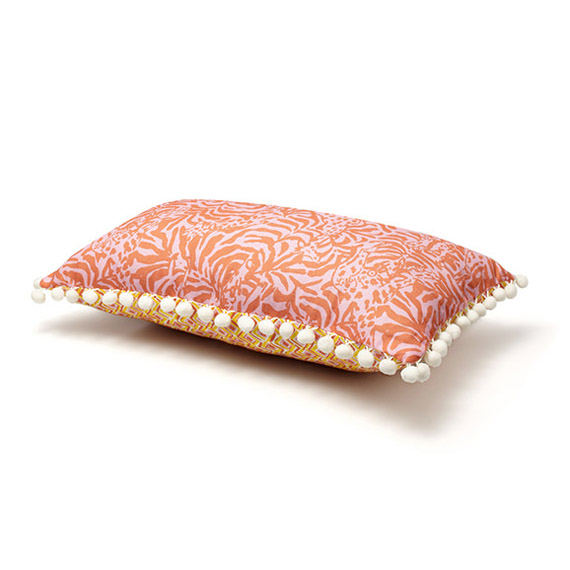 Reversible Decorative Pillow - Giraffing Me Crazy and Bullseye ($25)
Pouf - Boom Boom ($45)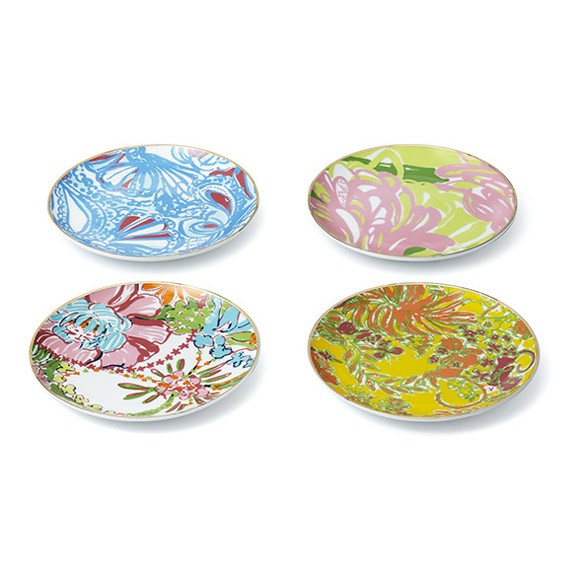 Porcelain Plates with 18kt Gold Rim - Set of 4 ($30)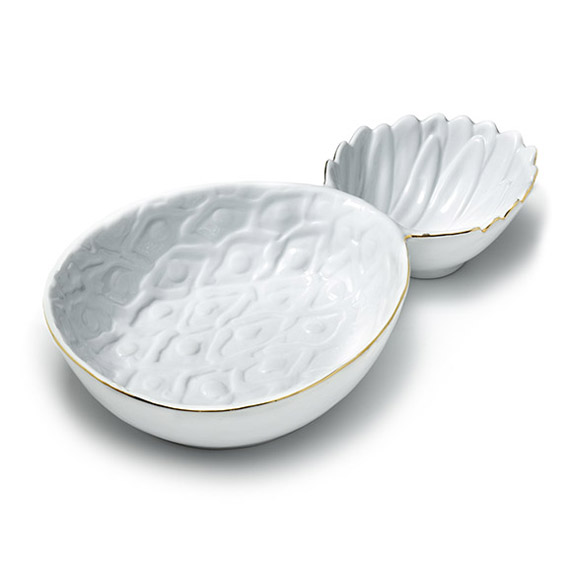 Porcelain Pineapple Serving Bowl ($30)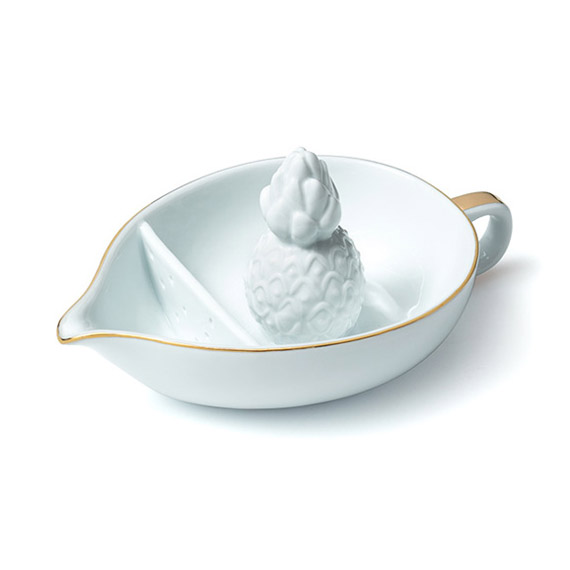 Porcelain Pineapple Juicer ($15)
Hammock - Nosie Posey ($150)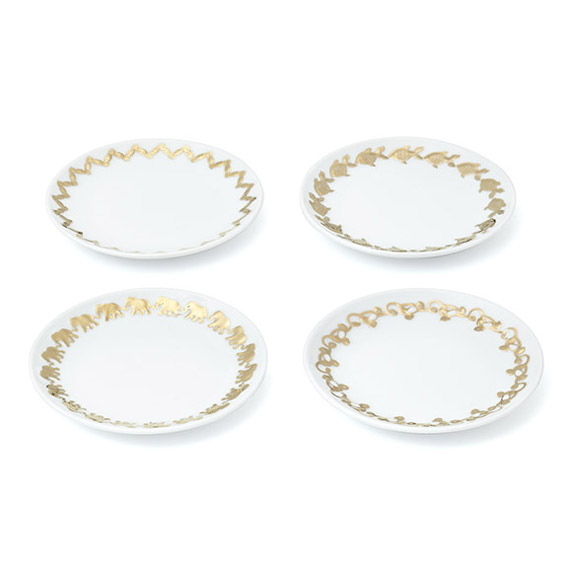 Porcelain Dessert Plates with 18kt Gold Embossed Rim - Set of 4 ($25)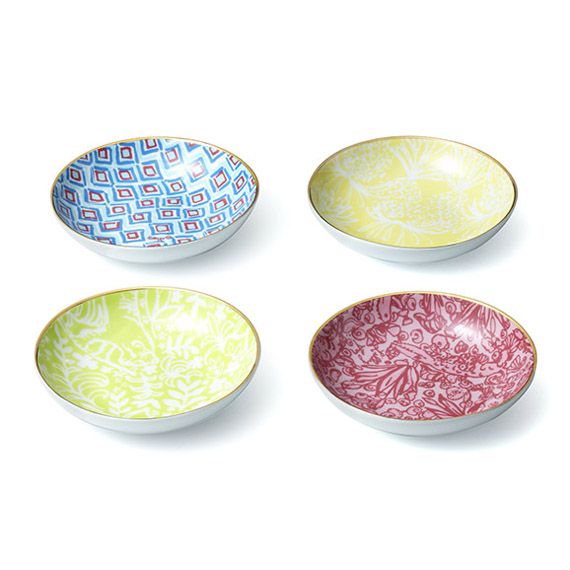 Porcelain Bowls with 18kt Gold Rim - Set of 4 ($35)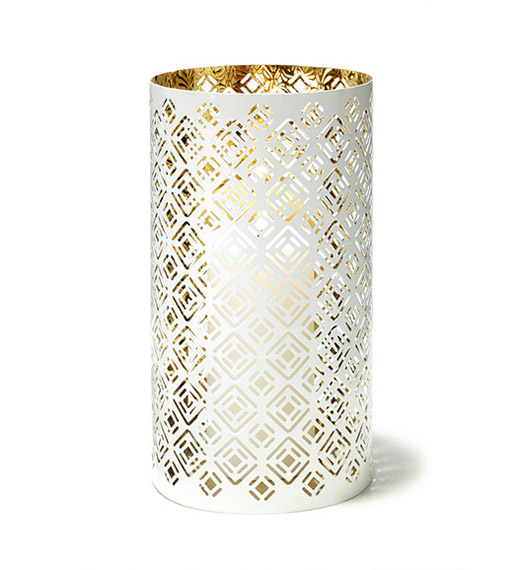 Pierced Metal Candle Holder - White with Gold Interior ($20)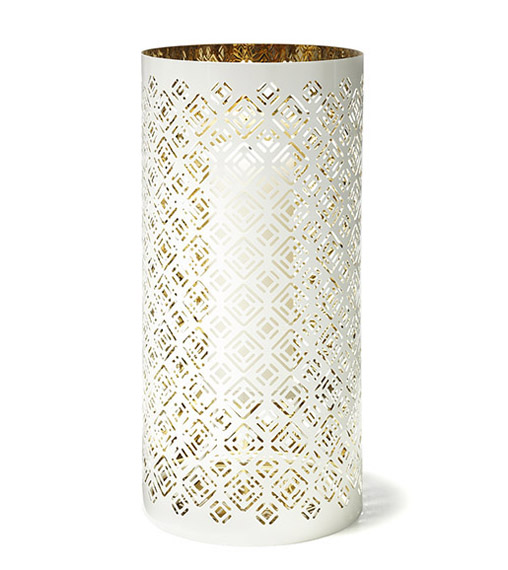 Pierced Metal Candle Holder - White with Gold Interior (14.5) ($25)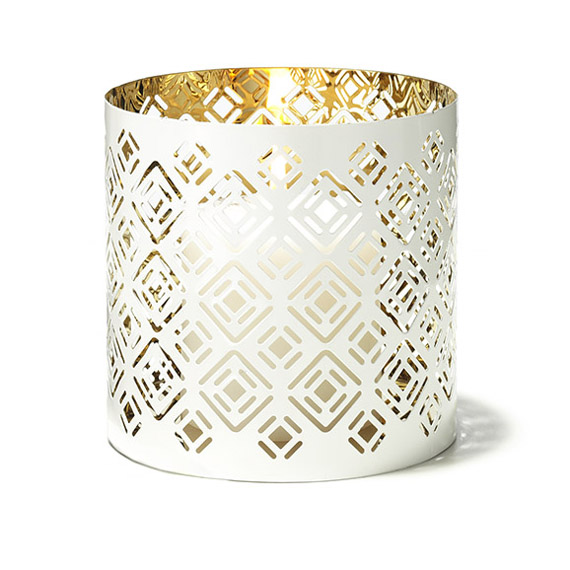 Pierced Metal Candle Holder - White with Gold Interior (5) ($15)
Outdoor Blanket - White ($30)
Outdoor Blanket - Pink ($30)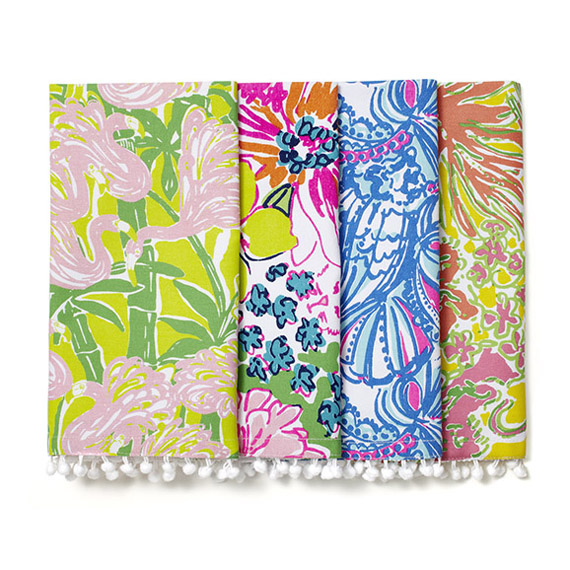 Napkins with Pom Pom Trim - Set of 4 ($10)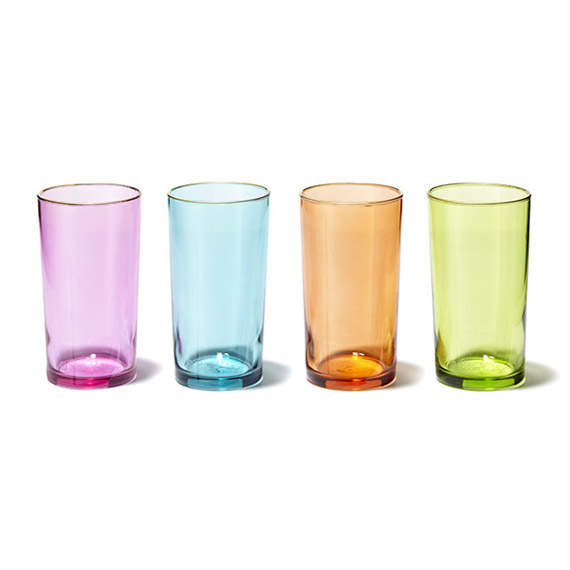 Juice Glasses with Gold Rim - Set of 4 ($25)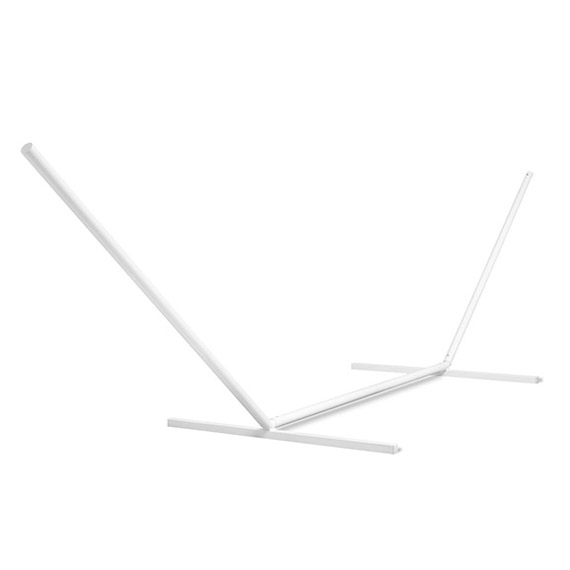 Hammock Stand ($150)
Glass Carafe ($15)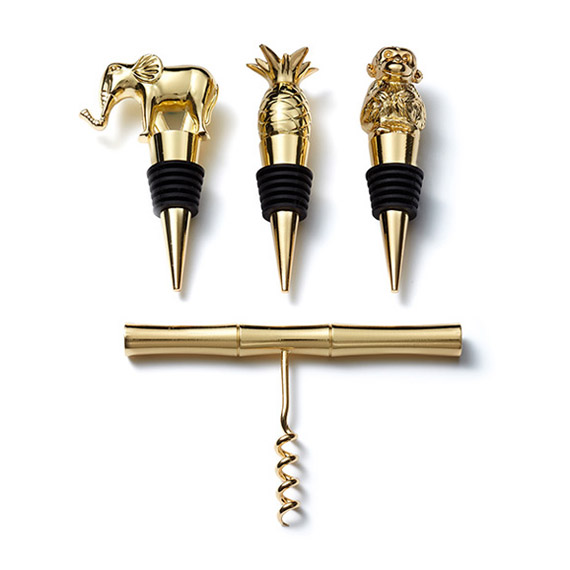 Gold Plated Wine Toppers with Corkscrew - Set of 4 ($20)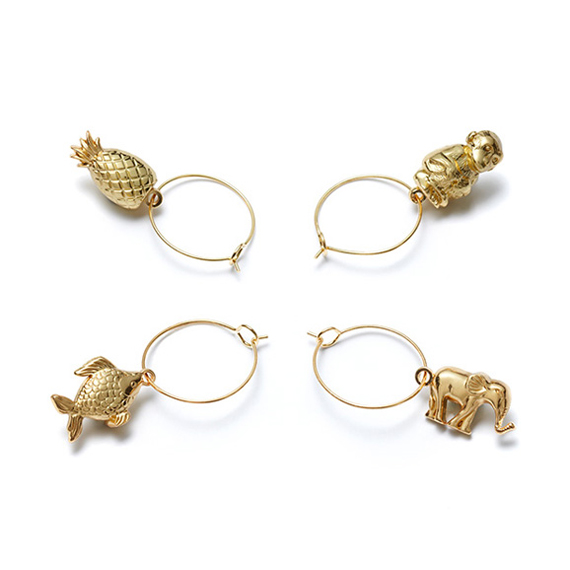 Gold Plated Wine Charms - Set of 4 ($10)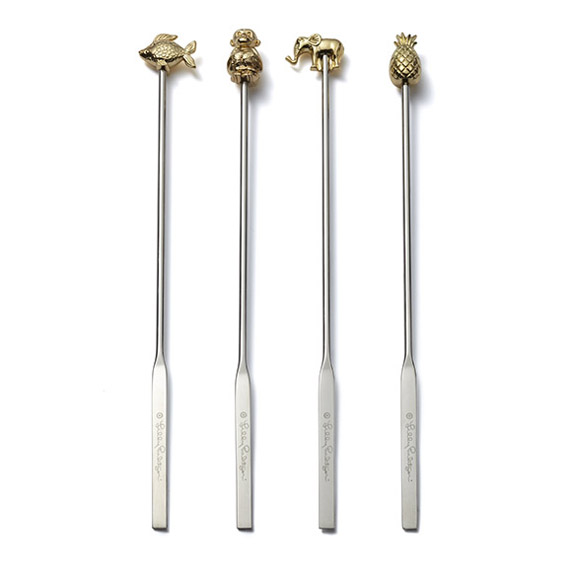 Gold Plated Swizzle Sticks - Set of 4 ($15)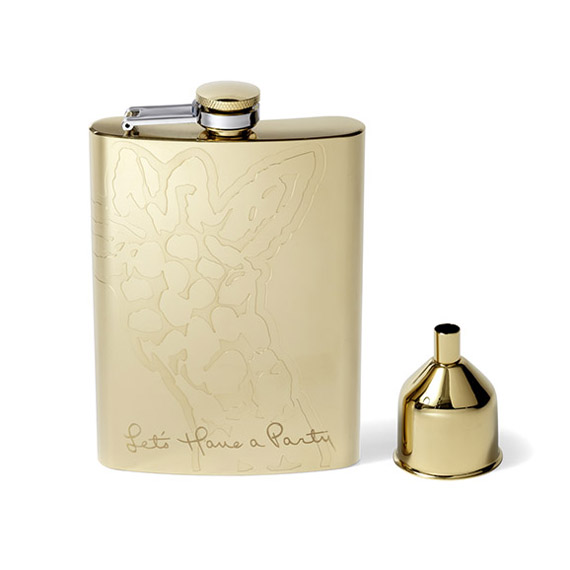 Gold Plated Giraffe Flask with Funnel ($15)
Gold Plated Giraffe Bottle Opener ($10)
Glass Wine Bucket ($30)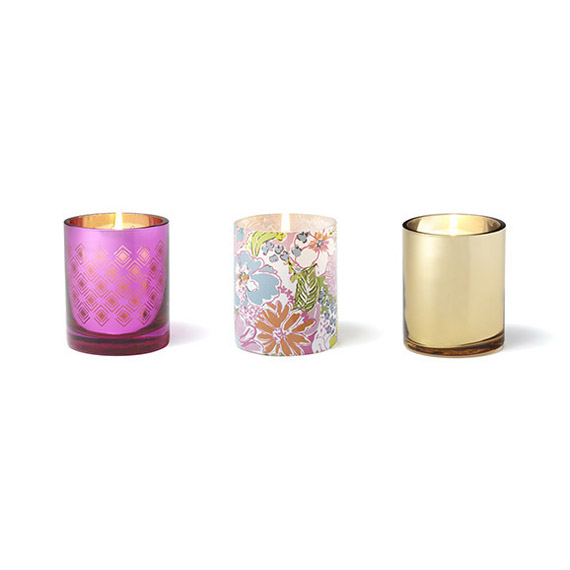 Glass Votive Candle Holders - Set of 3 ($15)
Glass Hurricane Candle Holder - Vacation Pink ($25)
Glass Hurricane Candle Holder - Nosie Posey ($20)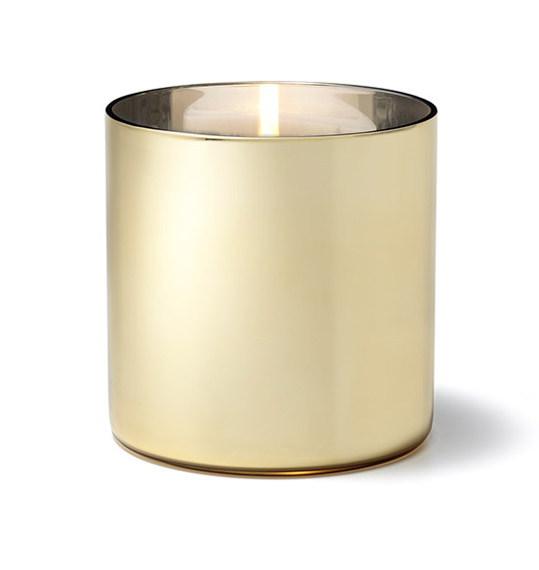 Glass Hurricane Candle Holder - Gold ($15)
Beach Towel - Giraffeey ($25)
Garden Stool White ($80)
Floor Cushion - Nosie Posey ($40)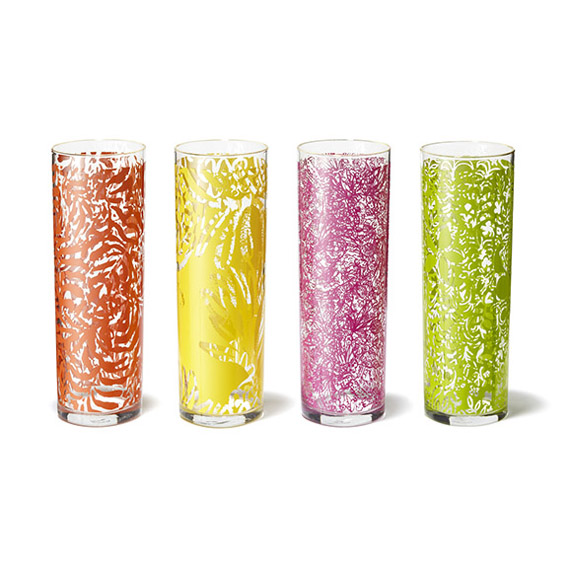 Drinking Glasses - Set of 4 ($25)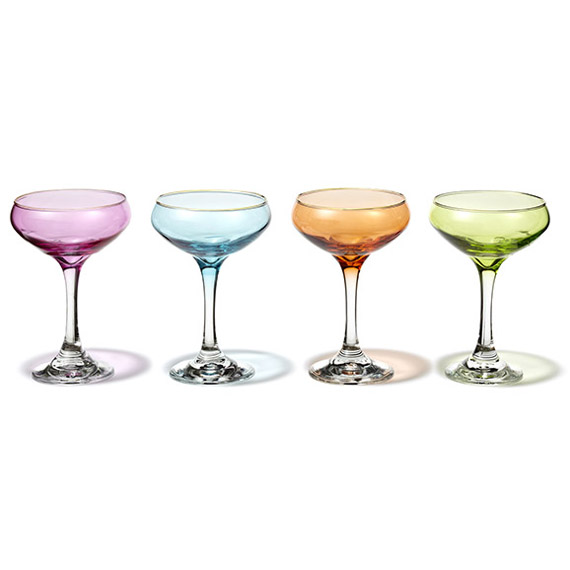 Cocktail Glasses with Gold Rim - Set of 4 ($30)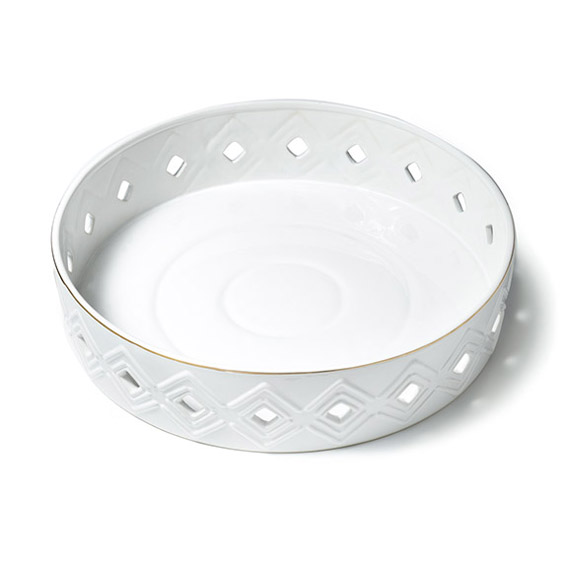 Ceramic Serving Tray White with Gold Rim ($30)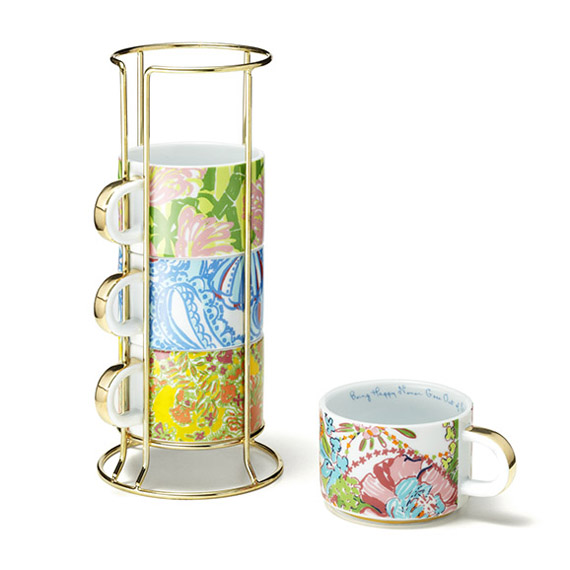 Ceramic Mugs with Gold Caddy - Set of 4 ($30)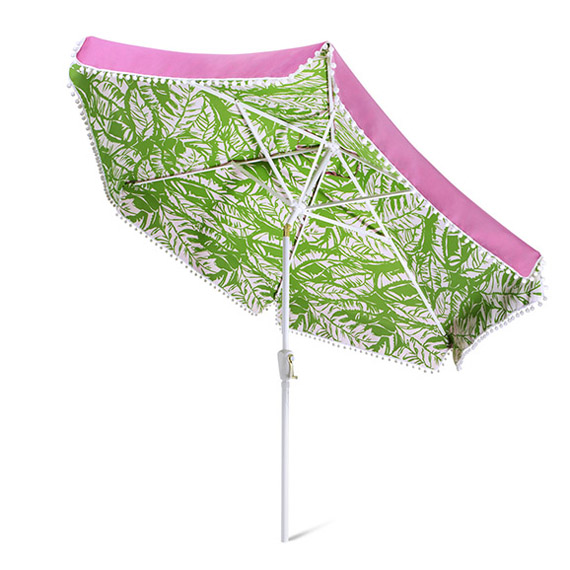 9' Patio Umbrella - Boom Boom ($100)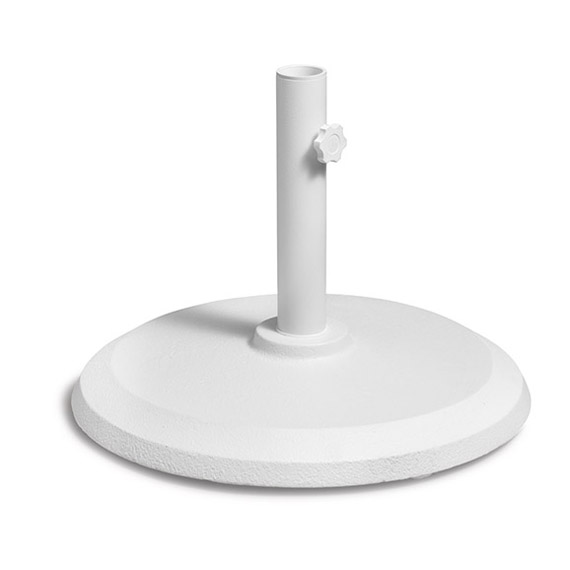 Cast Iron Umbrella Base ($50)
Beach Towel - Fan Dance ($25)
Beach Towel - My Fans ($25)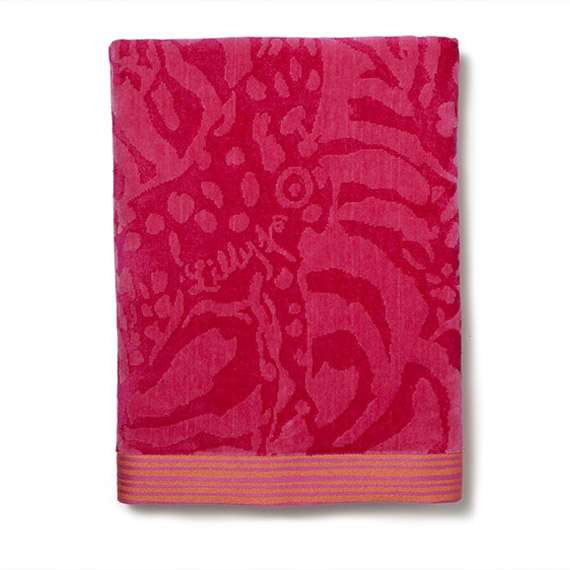 Beach Towel - Giraffing Me Crazy ($25)
Beach Towel - Sea Urchin for You ($25)
Beach-Towel-Boom-Boom ($25)