Justin Bieber and Hailey Baldwin are one of the cutest celebrity couples around. The long-time friends made fans around the world squeal with the latest announcement of their engagement—and their big news will have serious repercussions this Halloween.
Celebrity Couples Halloween Costume
If you're looking for a great couples Halloween costume that won't break the bank, these DIY Justin Bieber and Hailey Baldwin costume ideas are perfect. They consist of affordable pieces you could totally picture the singer or model wearing in impromptu photos captured by fans as they make their way around the United States (seriously, these two seem to travel everywhere together and are only too happy to pose with folks).
Hailey and Justin have been friends since at least 2009. They met when Hailey was just 14 and Justin was a mere 16 and in the midst of superstardom. Of course, they both went on to date other people. Most notably, Justin and Selena Gomez had an intense on-off relationship for much of that time. But when the couple finally united to make it work for the long haul, they had already known each other for about a decade. Their outfits reflect their comfort with one another. Their mix of athleisure style and plain and pure leisure style is a definite couples trademark.
Here are the pieces you'll need to throw together a perfect DIY Justin Bieber and Hailey Baldwin Halloween look.
Easy DIY Justin Bieber & Hailey Baldwin Halloween Costume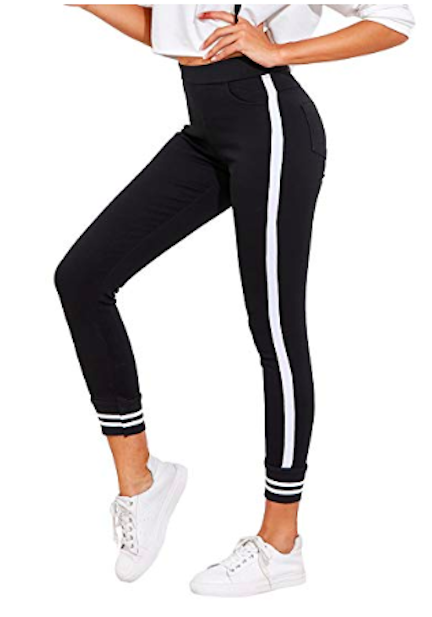 Romwe Sport Leggings ($13-18)
Athletic Pants
Hailey Baldwin was an early adapter to the athleisure trend and has managed to find ways to incorporate athletic wear with sleek, trendy pieces that elevate and make them appear super glam. These black and white track pants are the basic piece that will ground every other Hailey costume choice you make. The model has worn a similar look several times, usually with a different crop top and sometimes with nothing more than a sports bra and jacket.
Depending on how risqué you're willing to go, you can invest in a cute sports bra, throw a cropped denim jacket over it and you're halfway to Hailey Baldwin costume gold. If you'd prefer to be more covered, no worries: we've got you.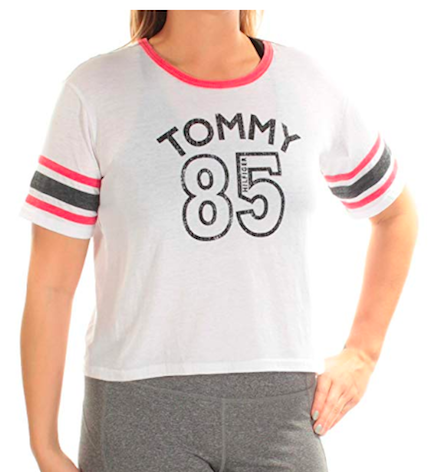 Tommy Hilfiger Logo Contrast Trim Pullover Top ($15.99)
A Sporty Crop Top
Crop tops like this one are a staple in Hailey's wardrobe, especially when you pair them with sports pants. Consider how Hailey has modeled for Tommy Hilfiger, the contrast trim cropped T-shirt is especially fitting.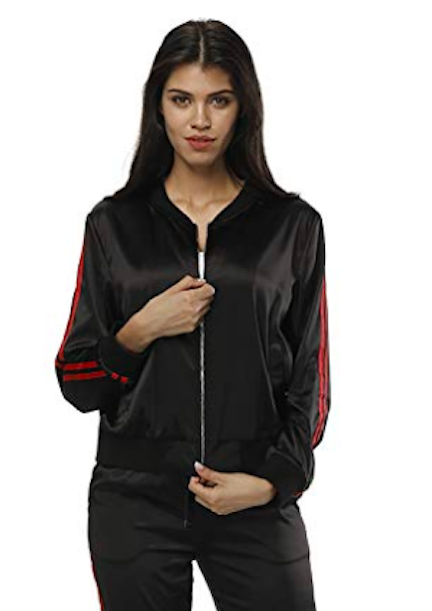 Fancyqube Bomber Jacket ($17-20)
A Bomber Jacket With Striped Sleeves
Whether you tie a sporty bomber jacket around your waist or wear it over your cropped top, this is another clothing piece that Hailey rarely opts out of. It's not totally necessary to make sure your jacket comes from Adidas either (a favorite brand of Hailey's, but one that will cost you). There are a number of generic track zip-up jackets like this choice that will work.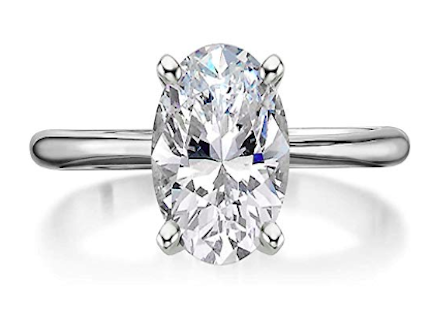 Lemon Grass Oval Solitaire Engagement Ring ($25)
A Bling-Worthy Engagement Ring
This fake diamond engagement ring costs a teeny fraction of the $500,000 that Justin reportedly paid for Hailey's gorgeous ring, but the details are what makes it special. Justin apparently worked with a New York City jeweler to design an oval-shaped ring that will show off his finance's gorgeous fingers—similar in shape to this one. Make sure you wave your hand around on Halloween night to give everyone a good look.
Now on to Justin's Halloween costume.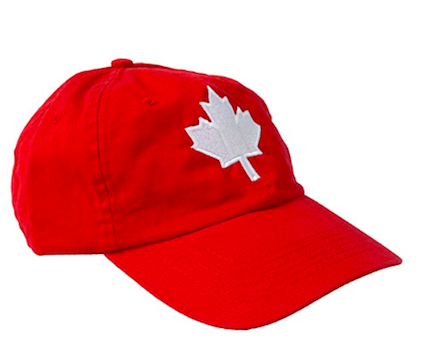 Canada Maple Leaf Hat ($19.95)
A Backwards Baseball Cap
If there's one style Justin Bieber has loyally rocked from the very beginning, it's a hat. At times you may have spotted him wearing a bucket hat or even a fedora. But one consistent style that he always seems to turn back to? A baseball cap, worn backward these days.
Since Bieber's hat collection is so extensive it would be impossible to keep tabs on them, you can probably get away with any old baseball cap flipped backward. Why not have a little fun with your hat by choosing one that features the Canada maple leaf in honor of Bieber's native homeland?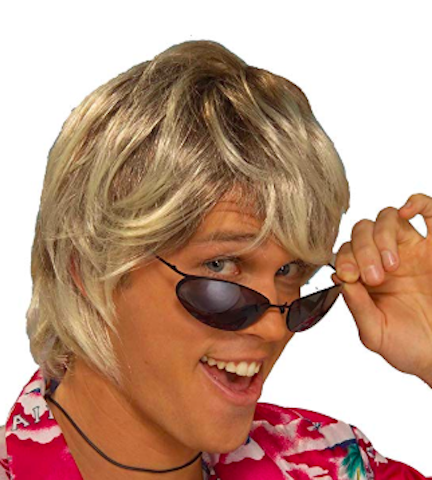 Forum Novelties Surfer Bum Costume Wig ($10.99)
Surfer Blind Wig
There are plenty of costumes that allow you to get away with wearing your own hair, but Justin Bieber is not one of them. Bieber's latest shaggy blond surfer locks are so unique to his style, you'll absolutely need to grab this wig to pull it off.
SSLR Men's Casual Short Sleeve Shirt ($15-25)

A Hawaiian Shirt
Bieber has two shirt looks down to a science: a roomy hoodie and a Hawaiian shirt that pairs perfectly with this laid-back attitude and surfer's hair.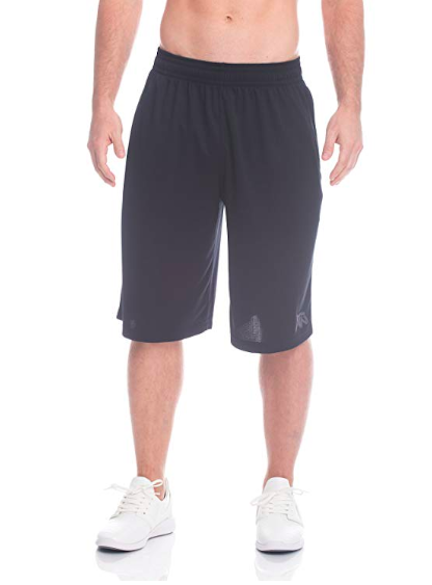 Above The Rim Men's Basketball Shorts ($9)
Baggy Basketball Shorts
Every Halloween Bieber needs a pair of basketball shorts — the bigger and baggier, the better.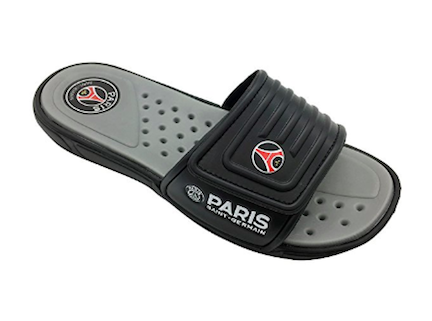 FunkyMonkey Slide Sandals ($17)

Slide Sandals With Socks
Bieber loves a quality Adidas slide sandal, worn with socks and baggy basketball shorts. Save money, but keep the look, with these black slide sandals.
SheFinds receives commissions for purchases made through the links in this post.