Many have been commenting on Justin Bieber's latest appearance, everything from drug use to laziness, has been gossiped on his behalf. Unfortunately for Bieber, his public appearances are accompanied with a hard reality. Bieber has been recently been diagnosed with Lyme Disease and it has had a big impact on his health and the way he looks. As Lyme Disease not only impacts one's organ's like the heart, brain and skin – but your mood. Many individuals diagnosed with Lyme Disease go on to experience depression in addition to (physical) biological changes.
Bieber's battle with Lyme Disease will be showcased during his upcoming documentary SEASONS. Accompanying Justin Bieber's latest album and tour, comes an in-depth look at his latest life updates. Recently married to supermodel, Hailey Baldwin/Bieber, coming to terms with his faith, his new music, and diagnoses will all be featured in SEASONS. Fans are looking forward to hearing from Justin, as it's been a while since he openly put himself in the public arena.
SEASONS will be available for fans (for free), starting on January 27th on Youtube. Each of the ten episodes will be released every Monday and Wednesday at noon.
Splash News
Justin Bieber diagnosed with Lyme Disease
Along with being diagnosed with Lyme Disease, a serious case of Mono had this pop superstar in a rather fragile state. His illness became so bad, that it impacted not only his physical wellbeing but his social life as well.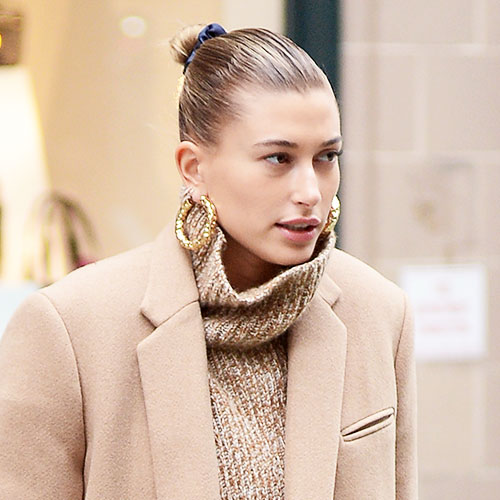 Hailey Bieber has been a supportive wife
Maturity has been exemplified by 23 year old supermodel, Hailey Bieber. As rumors of her husband's disease were circling and being deemed as excessive or downplaying Lyme Disease, Bieber defended her husband. She quoted ""For those who are trying to downplay the severity of Lyme disease, please do your research and listen to the stories of people who have suffered with it for years. Making fun of and belittling a disease you don't understand is never the way, all it takes is educating yourself."
The Hadids have also been diagnosed with Lyme Disease
Justin Bieber is not alone when it comes to dealing with Lyme's Disease in the public arena. Real Housewive's star Yolando Hadid and Supermodel Bella Hadid have also been diagnosed with Lyme Disease. As Bella Hadid is a close and personal friend with Bieber's wife Hailey Baldwin, she's been helping guide her through the struggles associated with the disease.
Ex, Selena Gomez, also knows what it's like living with an illness.
Aside from their relationship, ex couple Selena Gomez and Justin Bieber have more in common than we may think. A few years ago, Gomez removed herself from the public eye to deal with her diagnosis of Lupus. As it also caused Gomez to experience waves of depression, it's a true indicidation of how you're feeling on the inside can greatly impact how your mood and overall well-being.