Prince Harry and Meghan Markle just welcomed their first child together, now it looks like Buckingham Palace is prepping for another royal baby from Prince William and Kate Middleton!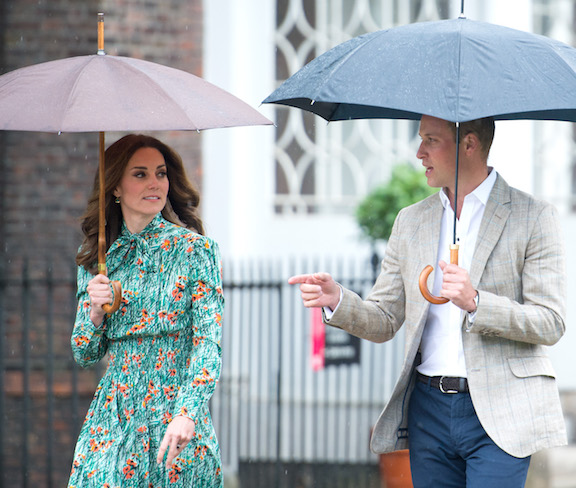 Splash
An insider revealed that the couple, who are already parents to Prince George, 5, Princess Charlotte, 4, and Prince Louis, 1, have babies on the brain.
READ MORE: This HUGE Secret About Prince Louis Was Just Revealed
Splash
"Catherine would like another baby," a friend of Kate Middleton's told the Daily Mail.
Splash
The source also revealed that Kate is ready for baby #4 even though her past pregnancies have been extremely difficult due to her struggle with hyperemesis gravidarum, a condition that results in severe vomiting during pregnancy or very bad morning sickness leaving the expectant mother dehydrated, deficient in important nutrients, and unable to maintain a healthy weight in most cases.
Splash
"She loves children and is prepared to put herself through another pregnancy even though they have been complicated by severe morning sickness in the past," the insider continued.
Splash
The source did not reveal if Prince William is also on board for another baby, but we're hoping he is too. The couple recently just celebrated Prince Louis' first birthday and we'd loveee to see some more chic maternity style moments from Middleton.
Splash
Do you think Kate and William will have another baby? Let us know in the comments below!