Everyone knows that makeup has the power to completely transform your skin to make it appear smoother and more even, especially when it comes to your under-eyes. But a lot of people are still in the dark about how to use it. When we're in need of some serious inspo, we always look to our favorite A-listers to see what celebrity makeup tips, tricks, and products they swear by to get their flawless complexions. For Jessica Alba, the actress never does her makeup without using this affordable $18 product: Honest Beauty's Magic Balm.
Celebrity Makeup Tips
We know, we know–of course, she uses a product from her own brand. But it turns out that she uses this product to help prevent her concealer from creasing, and it seems pretty legit! The mom of three taps this multipurpose balm on her under-eyes with her fingers if she's put on too much concealer or notices that it's started to crease–and BAM! She has perfect, radiant, and youthful-looking skin.
Alba's trusted makeup artist Daniel Martin, who is also Honest Beauty's Creative Color Consultant, says that the Magic Balm trick lives up to the hype. "So I'm going to show you this trick that Jessica Alba taught me," he revealed to InStyle during a beauty tutorial. "And sometimes if you put too much concealer on it gets a bit creepy [or] it looks too heavy—what she does is she takes the Magic Balm and diffuses it."
How To Master These Amazing Celebrity Makeup Tips
How can a product be this powerful? Its made from sunflower oil, olive oil, coconut oil and other natural ingredients and botanically-derived oils, which helps it soften and soothe the skin. "So what it does is it kinda breaks the pigment down a bit and just really makes the emollient work it's magic, so it looks like skin…And then you're gonna see that it just really brightens up that area and breaks down any kind of cakey-ness from the concealer or foundation that you've done."
Martin also has an amazing hack for another common makeup mistake: applying too much bronzer. Instead of starting from scratch when this happens, Martin suggests leaving it as is and sweeping your foundation brush over your face. By doing this, the leftover foundation on the bristles of the brush will help tone down the pigment of the bronzer and help you get the perfect sunkissed look.
Best Products To Use To Nail Celebrity Makeup Tips
Seems easy enough, right? Keep scrolling to try Magic Balm for yourself and to find the best makeup products to use to get gorgeous skin like your favorite celebs:
Honest Beauty Magic Balm ($17.10)
Fenty Beauty by Rihanna Match Stix Matte Skinstick in Truffle ($25)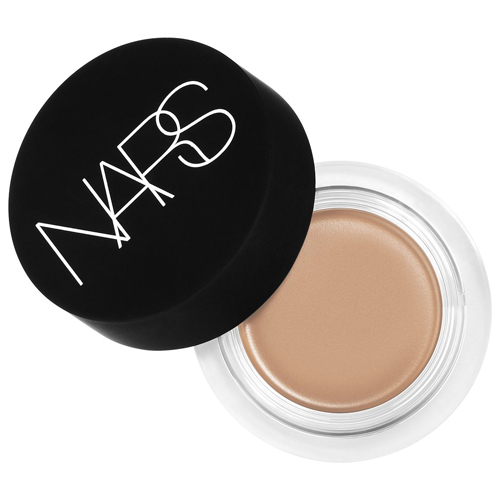 Nars Soft Matte Complete Concealer ($30)
Sephora Collection Pro Flawless Airbrush #56 ($32)
SheFinds receives commissions for purchases made through the links in this post.