If there is something that always is in style, it's a good manicure. It always makes you feel put together and it's an indulgent yet relaxing beauty treatment with zero downtime. While funky colors and nail art can be fun sometimes, I always find myself leaning towards a pale pink manicure. It's as clean and simple as it is timeless. Pale pink polish can stand the test of time and whether you're in search of the best winter nail colors or spring nail colors, pale pink polish looks chic year round. 
Like Goldilocks searching for the perfect porridge, you may have to try a few polishes to find the perfect pink nail polish that is just right for you. Wear it for an interview, for a date or just for fun, it's the best feminine color that is subtle yet pretty. Pamper yourself this week and pick up one of these baby pink nail polishes today – your fingertips will thank you!
Even the name of this light pink nail polish sounds luxurious. I especially love this color because it has a gorgeous iridescent sheen which makes it my best sheer pink nail polish. It dries extremely fast and you can layer it as much as you want without it getting too goopy. Personally, I would suggest three coats for those of you that want a more solid looking color.
Shoppers said:
"Chantilly Lace was the perfect color (true to the website) and was very complimentary to my skin tone. A most flattering color for spring and summer and even winter. I love it and it dries very fast. Highly recommended."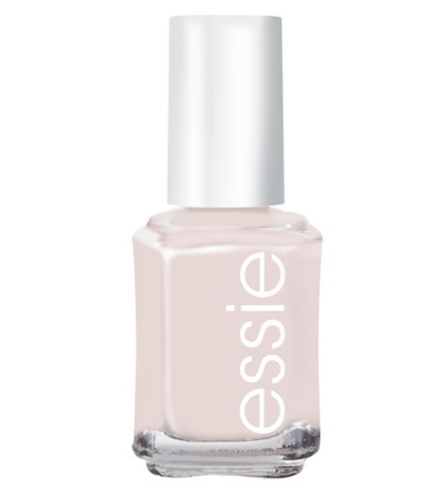 This is by far one of the biggest cult favorites of all time. I've had this in my beauty cabinet since high school and I always replenish it when I'm out. It can err on the side of thick so be careful when applying.
Shoppers said:
"I have been wearing this color almost every day for the past two years. Red used to be my signature color but I was tired of it leaving my nails looking yellow (even with undercoats) and how easy they can chip. This color eliminates both problems and I have received so many compliments. It applies easily so there are few to no mistakes, and it dries pretty quick."
I particularly love this brand for it's wide-angle brush. It's able to smoothly cover your entire nail in one swoop which makes the application super easy. The formula is thick but quick drying so after applying a base coat, I only need one well applied coat for the perfect coloring.
Shoppers said:
"It's hard to describe just how much I love this polish. I bought it solely for the color but what I got was an easy to apply, beautiful, long lasting finish. I've always be skeptical of buying a polish that is reviewed as long wearing – everything wears, or worse, chips within days, regardless of preparation and top coat. But, this one lasts me a full week with minimal visible wear. It's gorgeous without a top coat, even. And, the brush is nice and wide which allows for easier application. Doesn't hurt that it's a gorgeous color for spring."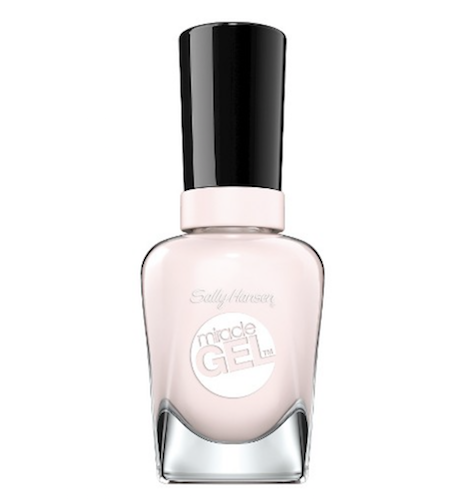 Sally Hansen holds a dear spot in my heart as the first nail polish I ever tried. It was my mom's and of course I got it everywhere. Since then, my self-application skills have been improved and their formula has been majorly upgraded. This gel polish is so great because it looks and lasts just like a gel manicure from the salon but is a quarter of the price.
Shoppers said:
"Disclaimer: I do not ever wear polish on my hands and have not tried this on my fingers. That being said I always have my toes painted. Polish generally lasts a long time on my toes, but this polish takes the cake! It lasts at least 3 weeks without chipping when you apply the top coat. It is my favorite by far! It is to shiny and so opaque. This busy mom of three has found her new go to polish. This color is also the perfect pink. I cannot get enough of it. :)"
I was hesitant at first to try a nail polish by Chanel given the price. I can now say with confidence that this is one of the best light pink nail polishes I have ever tried and it's actually worth the money. Not only is the color gorgeous, but it's extremely fast drying and goes on with clean, smooth strokes. Add a gel topcoat for extra protection from chipping.
Shoppers said:
"I cannot believe this polish lasts so long; it doesn't matter if I polish my nails or the nail salon. The clear gel coat helps it last too. And – no chipping!!! I have gray, rose and pale pink – all colors wear the same. I have thrown out all my other polish – why waste my time?"
More on SheFinds:
-These Are The Top 5 Hydrating Face Masks To Give You Baby Soft Skin
-My Favorite Strapless Bra That NEVER Falls Down Is On Sale Right Now
These Leggings Flatten Your Stomach –& They're 35% Off Right Now
SheFinds receives commissions for purchases made through the links in this post.