Anyone who struggles with dark spots and acne scars knows what a pain it is to cover them. There are plenty of products on the market designed to lighten them, but those often take months to work. In the meantime, we want a quick fix to cover dark spots with makeup. But first, let's cover where dark spots come from.
There are a number of factors that cause hyperpigmentation to appear on your face. Sun damage is the number one cause of changes to your skin's color. They appear as brown sun spots on the skin and tend to show up as you get older, especially after years of overexposure to the sun. The best way to prevent sun spots is to use sunscreen with UVA protection.
Another type of dark spot that can form is from acne. Dark spots in the form of acne scars can occur if you suffered from acne in the past. Especially if you picked at your pimples, this can worsen the problem.
If you suffer from dark spots and want to danish them fast, here we have a few life-changing tricks for you!
How to cover dark spots with makeup:
1. Color Correct First
If you experience discoloration on your face from dark spots, you can neutralize the hyperpigmentation with a color correcting concealer. There are plenty of color correcting palettes out there that will do the trick. If you have red scars, a green concealer will counterbalance the hue to make them less noticeable. If you have yellow scars, a purple concealer will cover that discoloration.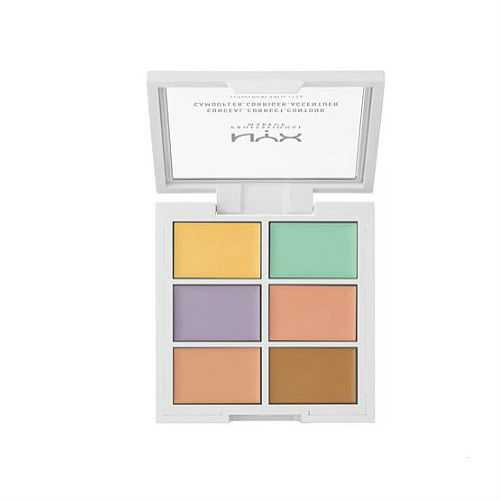 Nyx Professional Makeup Color Correcting Concealer ($11.99)
2. Apply Concealer Before Foundation
Even though it's common to apply concealer after your foundation, such as when you're trying to cover pimples or under-eye circles, you want to do the opposite for dark spots. When you have hyperpigmentation, cover them with concealer first and then the foundation will help blend it in and camouflage them better.
Nyx Professional Makeup Gotcha Covered Concealer ($2.99)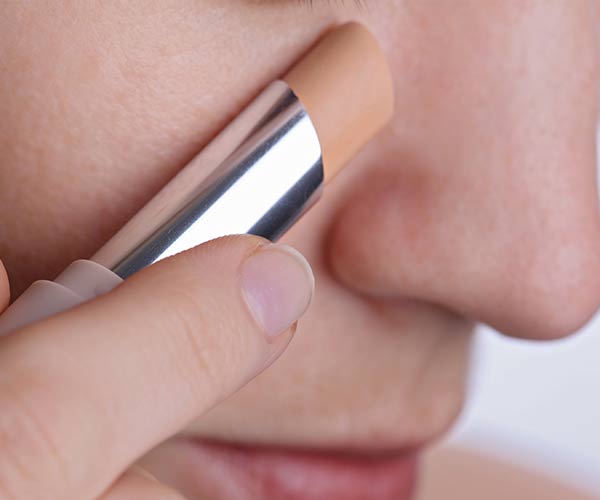 3. Use A Concealer That Matches Your Skintone
When covering under eye bags, you want to use a lighter concealer than your skin tone to lighten up the area. When you want to cover up dark spots, using a light concealer will only lighten the spots. To completely hide and get rid of brown spots and acne scars, find a concealer that directly matches your skin tone.
Nars Radiant Creamy Concealer ($30)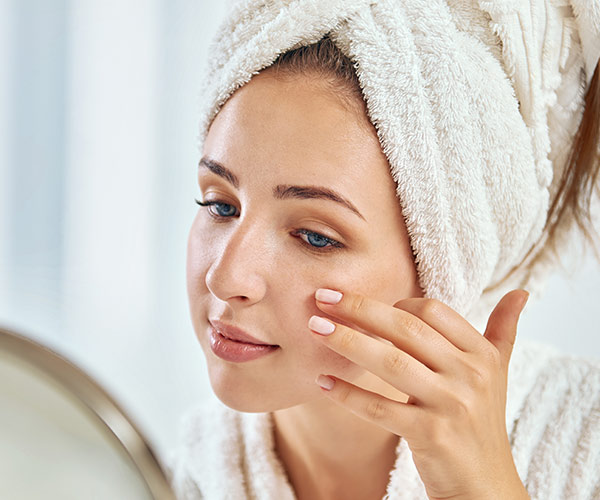 4. Use A Brush, Not Your Finger
Even if you use your finger to blend in your under-eye concealer, the same method won't work for covering dark spots. Using a makeup brush specifically designed for concealer will help blend the product better to provide you with more even, complete coverage.
[Photos: Shutterstock]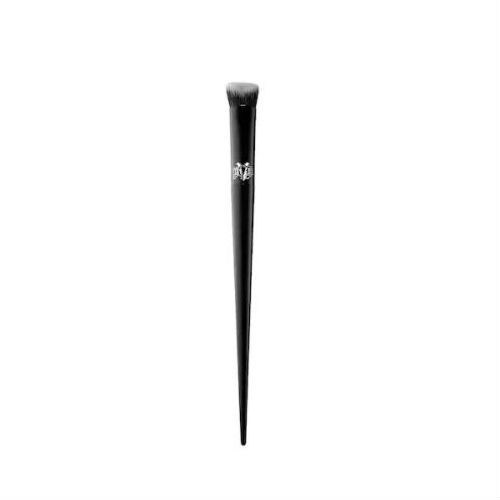 Kat Von Dlock-It Edge Concealer Brush ($24)
SheFinds receives commissions for purchases made through the links in this post.