Some of our favorite brands, including Marc Jacobs, are starting to roll out their new beauty launches for summer. But if you were looking to score one of Marc Jacobs' latest products from its Coconut Fantasy Collection, we recommend acting really, really fast. Just as quickly as Marc Jacobs' brand new O!Mega Bronzer Coconut Perfect Tan was released, it sold out on their website.
The limited-edition bronzer from Marc Jacobs' summer collection comes in a sleek white package with rose gold accents and smells of delicious coconuts, like everything else in the Coconut Fantasy line. The formula is a smooth powder that glides on effortless and will deliver a deep, bronzed hue on your complexion with just a few swipes. This super-sized bronzer has a radiant matte finish that contains microfine, jet-milled powder to blend flawlessly onto every skin tone.
The shade looks (and smells) irresistible for summer–which might explain why it sold out within days of its launch this month. While Sephora still has the Marc Jacobs O!Mega Bronzer Coconut Perfect Tan in stock, there's no telling out long it will last. As of last week, it was sold out at that beauty retailer, as well.
We love everything about this deep summer bronzer, except its price. While the bronzer is massive, it's still priced at $49. Even if it's no longer sold out at Sephora, it's still not an easy makeup purchase to swing if you're on a budget.
Just in case the O!Mega Bronzer Coconut Perfect Tan sells out again, or you don't have the extra cash to splurge on it, we found five bronzer dupes that are just as good.
Bronzers Like Marc Jacobs' O!Mega Bronzer Coconut Perfect Tan
Marc Jacobs Beauty O!Mega Bronzer Coconut Perfect Tan Coconut Fantasy Collection ($49)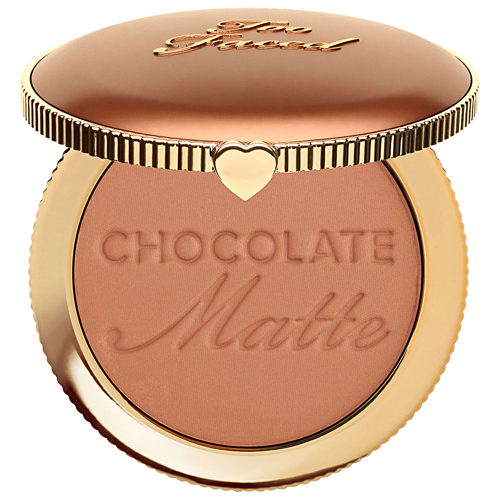 Too Faced Chocolate Soleil Matte Bronzer ($30)
For a nice deep bronze hue that matches Marc Jacobs' Omega Bronzer perfectly, the Too Faced Chocolate Soleil Matte Bronzer should be on your radar. This long-wear bronzer is made with 100 percent real cocoa powder, meaning you'll both look and smell delicious.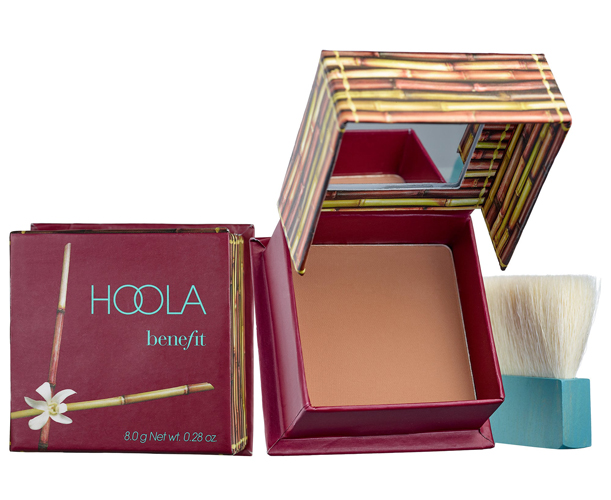 Benefit Cosmetics Hoola Matte Bronzer ($29)
Benefit Cosmetics makes amazing, high-quality products so you know you'll be getting a great bronzer when you shop from them. This matte bronzer will deliver a warm, sun-kissed glow to your face that looks natural and effortless.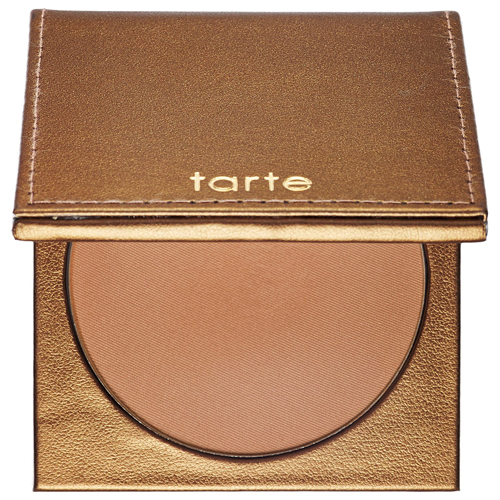 Tarte Amazonian Clay Matte Waterproof Bronzer ($30)
Another cult-favorite beauty brand, you can't go wrong with Tarte. This multi-tasking matte bronzer will help you spotlight your best features with just a few swipes. The waterproof formula works across all skin tones and the Amazonian clay-infused formula helps to improve skin clarity and texture.
NYX Professional Makeup Matte Bronzer ($8.99)
As far as drugstore beauty brands go, NYX is one of the best! They offer quality makeup products for a fraction of the cost. When it comes to dupes for the new Marc Jacobs' Omega Bronzer, you can't go wrong with the NYX Matte Bronzer. Personally, this is one of my favorites.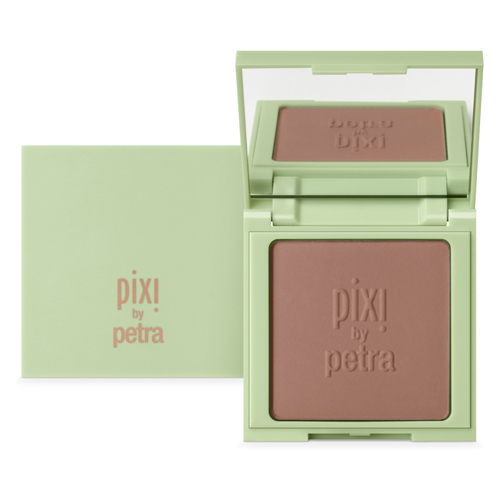 Pixi Natural Contour Powder Shape & Shadow ($20)
For a natural-looking glow, this Pixi's contour bronzer is perfect. It's highly pigmented and the formula is long-lasting and hydrating.
Whether you want to go all out and counter your entire face or just add a little shadow, you can achieve it flawlessly with this bronzer.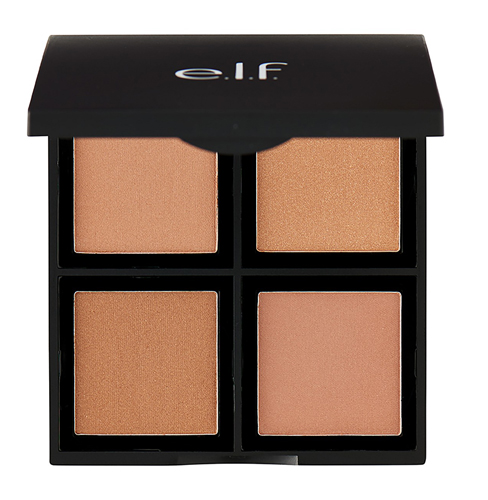 e.l.f.® Bronzer Palette Bronzed Beauty ($6)
We couldn't cover bronzer dupes without including e.l.f. Cosmetics products. If you're looking to experiment with new makeup, e.l.f. is great because it's so cheap. This bronzer palette features four matte shades so you choose how dark or light of a pigment you want.
SheFinds receives commissions for purchases made through the links in this post.