The best part about wearing your hair in a ponytail is the fact it doesn't always have to be sleek and perfect. A slightly disheveled ponytail is actually a great casual look. Unfortunately, creating a perfectly unperfect ponytail is often harder than it seems. One wrong move and you can go from messy-cute to just messy-messy. Follow these steps to make sure you get the perfect messy pony tail every time.
[Image: Barefoot Blonde]
First, start with dirty hair. Jessica Booth from Gurl.com claims you can't do a successful messy ponytail with clean hair. She says, "A good messy ponytail requires texture and a little bit of grit. You can give yourself this with the right hair products, but I've done it, and it's always better when my hair is ACTUALLY dirty. When it's dirty, it holds better and creates more volume and texture."
[Image: Jess Ann Kirby]
To create the perfectly undone ponytail, volume is key. Dry shampoo is a great way to create texture and volume. Booth also suggests lightly teasing your hair at the crown of your head for a little poof. She explains on Gurl.com, "Sleek ponytails are about slicked back hair that has no lines or dents. Messy ponytails are about volume that looks good." Finger-combing is also a great way to achieve this look.
[Image: Peace Love Shea]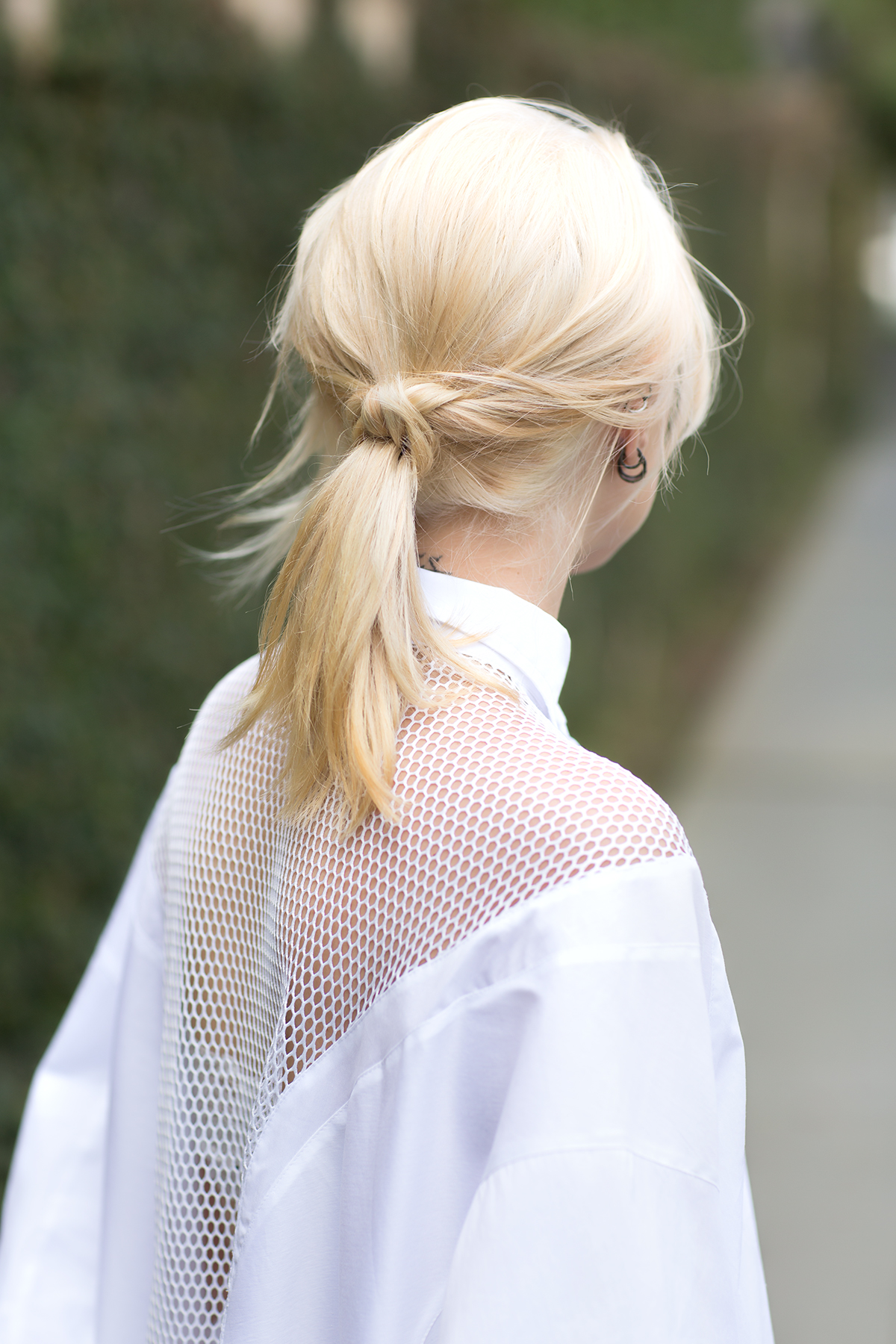 Another easy trick for creating a messy ponytail is to wrap a section of your hair around the hair band. In order to do this, leave out a bit of hair to wrap around the base. Wrap the piece of hair around the band until the hair tie is no longer visible, then secure the piece with a bobby pin. According to Booth, the trick here is to tighten your ponytail from the bottom part of the ponytail, closet to your neck. Tightening it there rather than on the top creates instant volume and lifts the ponytail. Check out here full tutorial here.
[Image: Always Judging]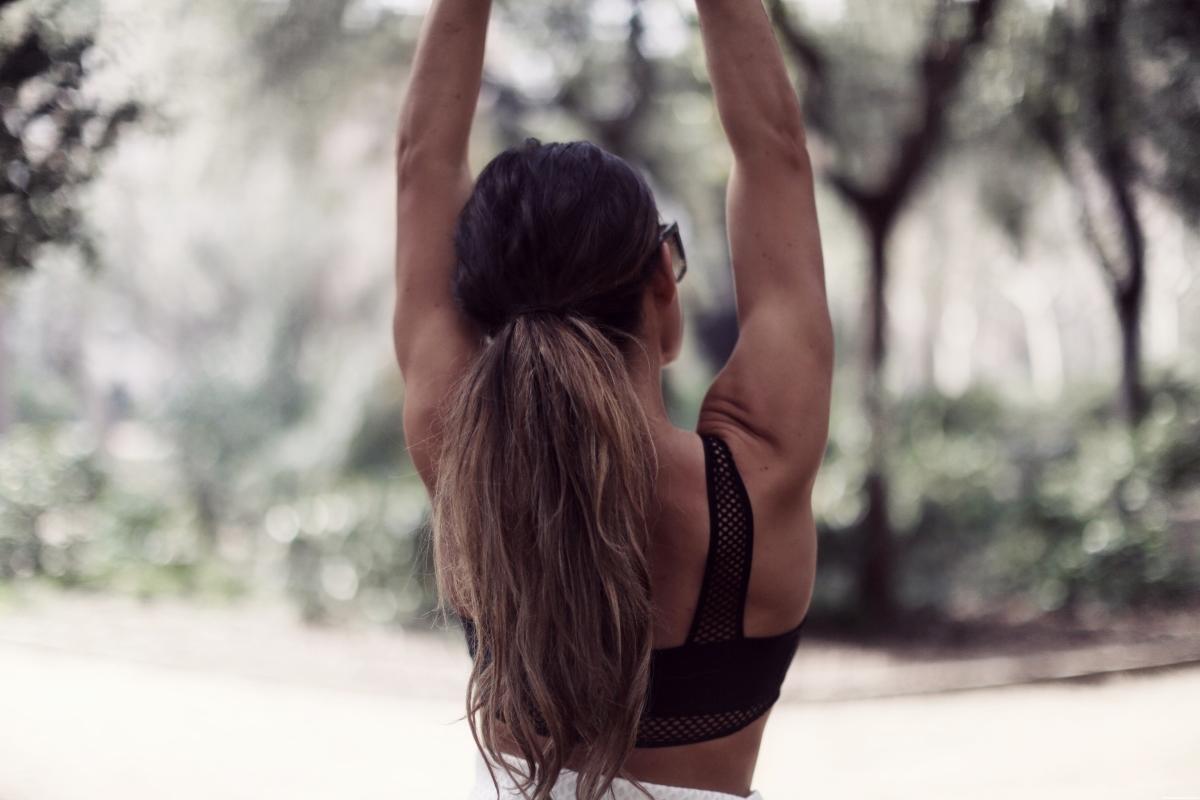 To perfect this messy style, pull out a few pieces at the front. You also want to keep the ponytail loose. This will help keep the ponytail looking casual and the slightly disheveled (but not too much). If your looking for the perfect hair tie to complete this look, check out invisibobble. It holds your hair up without being to tight, but still allows you to create a loose hold.
READ MORE: The One Thing You're Doing Wrong When Wearing A Pony Tail