A new season inspires just about everyone to change up their look — even celebrities love a good makeover. While some celebs prefer to stick to their signature style, others branch out in a far more daring way. Even Angelia Jolie herself, has recently been seen switching up her look with fresh blonde hair for her upcoming Marvel movie. Mila Kunis is the latest celeb to debut a brand new hairstyle and we're loving it.
The 36-year-old actress was recently spotted out in Los Angeles leaving a Thai restaurant and sporting new blonde and blue tresses with hubby Ashton Kutcher by her side. It's no secret that this new look is far different from Kunis' signature dark brown hair.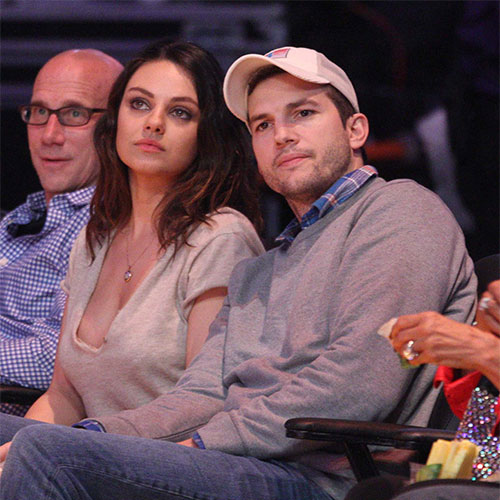 Splash News
We suspect this new 'do may be for one of Kunis' latest roles. That's right, our favorite Bad Moms star, has a new movie lined up! According to Deadline, Kunis will be joining fellow actress Glenn Close in the upcoming film Four Good Days, a drama based on a 2014 Washington Post story following the story of a daughter's road to recovery from substance abuse.
The timing of Kunis' latest bold look and the start of Four Good Days filming seems a little too coincidental to us. In any case, if Kunis' dyed locks were planned to just be temporary for filming we hope she ends up keeping the new hair-- it's seriously perfect.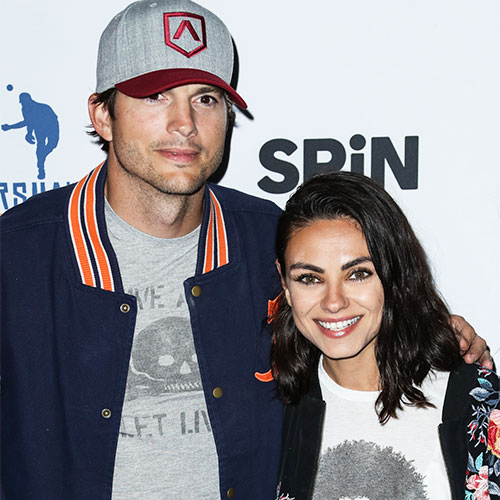 Splash News
Our fingers are crossed and we're hoping that we can follow along with Mila to find out if the blue and blonde hair is here to stay. Luckily, we know that Mila often joins Ashton for a weekly date so we can keep close tabs on this!
Kutcher revealed during a recently released First We Feast's Hot Ones YouTube video that he makes romance a priority when it comes to his marriage. "My wife and I, we go on a date every Wednesday, we have date night," Kutcher said. Talk about goals! We can't wait to stay tuned to see if Mila's new look will make another appearance during her weekly date nights.
What do you think of Mila Kunis' new blonde and blue hair? Let us know in the comments below!