There are a lot of things to look forward as you get older–sagging skin isn't one of them. As if it wasn't frustrating enough having to deal with wrinkles and fine lines, add sagging skin to the list of our biggest skin care woes.
Like all of our skin care problems related to aging, a decrease in collagen production is to blame for this common, yet oh so dreaded part of aging. Collagen is responsible for keeping your skin supple, plump, and firm. After the age of 30, your body's natural production of this protein starts to decline, leading to, you guessed it, sagging skin.
Because this is one of the most common skincare concerns that women over the age of 30 have we spoke with two leading dermatologists to find out how to correct this issue.
"I have women come into my office every hour telling me about their crepey skin," said Dr. Susan Van Dyke, board-certified dermatologist and owner of Van Dyke Aesthetics. Luckily, there are a few products under $50 that can do the trick and help you turn back the clock–at least for a little while.
The Best Natural Products For Sagging Skin Under $50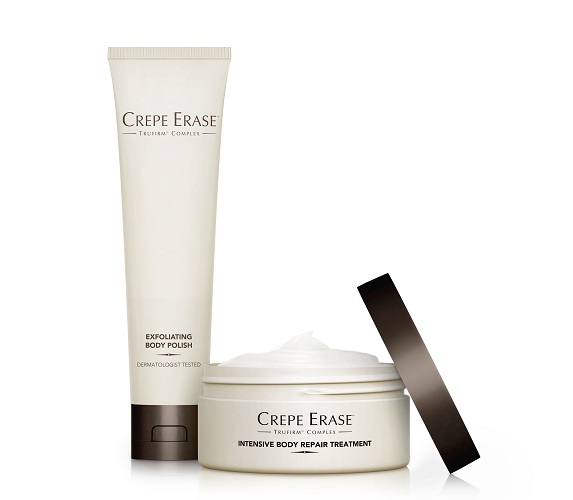 Crepe Erase Anti-Aging Starter Kit ($50)
Dr. Van Dyke recommends Crepe Erase for tightening and smoothing, sagging skin. "The thing that I think makes Crepe Erase different than other products I have tried and used, is there's a two-step treatment and it's actually a treatment rather than just a moisturizing lotion," Dr. Van Dyke told SHEfinds. "You do see instant gratification but that's only part of it, and that wouldn't be enough for me actually. What I want to see is an improvement at the 30-day and 60-day mark and I have seen the results at both – it gets better and better, that's why I feel comfortable recommending it to my patients and why I use it myself – every day."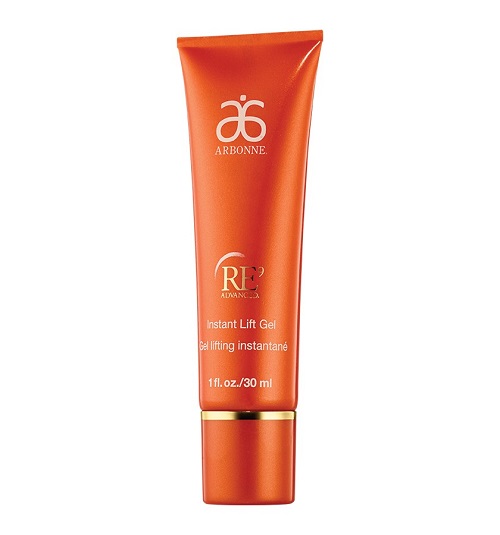 Arbonne's RE9 Advanced Instant Lift Gel ($50)
Los Angeles-based dermatologist. Dr. Naissan O. Wesley, MD, FACMS loves Arbonne's RE9 Advanced Instant Lift Gel. "With a botanically-based formula of algae extract and peptides, it's designed to lift and tone the skin's appearance naturally," Dr. Wesley explained to us.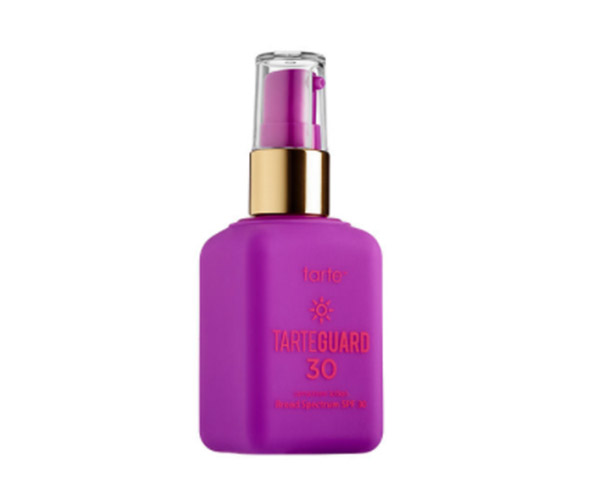 Tarte Tarteguard 30 Vegan Sunscreen Lotion ($32.00)
Not only is an SPF sunscreen crucial for preventing sun damage and premature signs of aging, but this face product by Tarte also contains hyaluronic acid. As we noted, the moisture-boosting ingredient helps reverses signs of aging like sagging skin. "[Hyaluronic acid] is a humectant that attracts water, hydrating the skin without making it oily," Dr. William Kwan, MD, a San Francisco-based dermatologist told Health.
Youth To The People Age Prevention Superfood Cream ($48)
This kale, spinach, and green tea-based cream is perfect for all skin types and can be used by women, both old and young, as a preventative measure. "Older people need hyaluronic acid not only to help moisturize, but also to delay skin thinning, itching, and the overall aging process," Dr. Ted Lain, MD, a Texas-based dermatologist, told Health.
Origins A Perfect World Age-Defense Treatment Lotion With White Tea ($25)
This face wash contains antioxidant-rich white tea that helps combat aging symptoms like sagging skin. According to dermatologist Dr. Leslie Baumann who spoke with Allure, "Topical antioxidants save cells from a significant amount of environmental damage."
SheFinds receives commissions for purchases made through the links in this post.