Summer is the season for hitting the beach and soaking up the sun, but it can also bring a lot of unwanted frizz with it. Opting for hydrating products when you're showering and styling your hair will help transform your frizzy hair from dry and untamed to sleek and polished.
Los Angeles-based hairstylist Michael Dueñas recommends using shampoos, conditioners, and leave-in products that contain argan oil, camelia oil, avocado oil, coconut oil, hydrogenated castor oil, and sebacic acid for their deeply moisturizing and nourishing effects on the strands. He also suggests laying off the heat tools when possible, too. "The more moisture your hair has, the less frizz you will have. So, if you use less heat, your hair will retain more of its natural moisture, thus, less frizz," he explains.
Keep scrolling to see which new hair care products are launching this summer that will make combating frizz sooo much easier: 
Briogeo Banana + Coconut Superfoods Shampoo & Conditioner Hair Pack ($48)
This shampoo and conditioner duo harnesses the hair-healthy nutrients of bananas, coconut, and açai to support hydrated, nourished, and protected strands.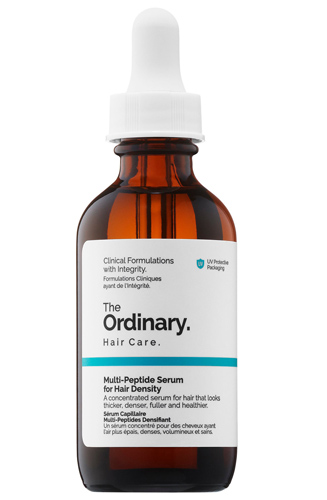 The Ordinary Multi-Peptide Serum for Hair Density ($17.90)
This concentrated hair serum helps strand look thicker, denser, and fuller using a powerful blend of peptides and other hair-healthy ingredients.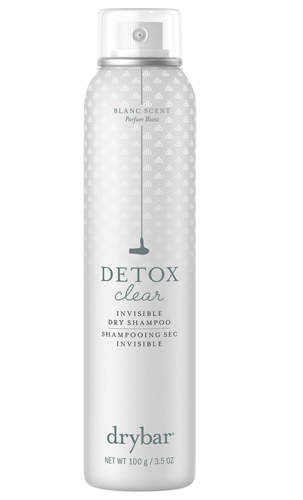 Drybar Detox Clear Invisible Dry Shampoo ($23)
This invisible, lightweight formula absorbs light oils and impurities, leaving hair feeling clean and refreshed with a soft, sheer finish.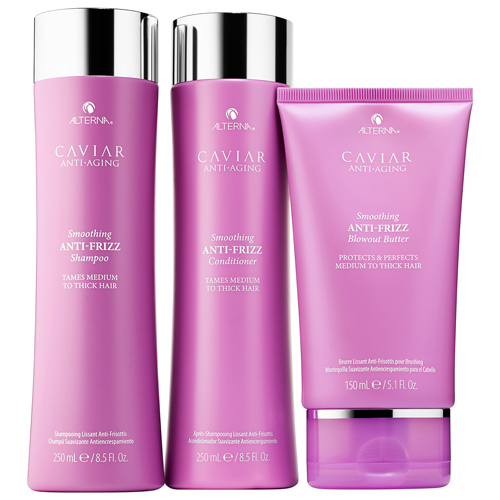 Alterna Haircare CAVIAR Anti Aging® Smoothing Anti Frizz Essentials ($69)
Alterna Haircare's CAVIAR Set is made up of a frizz-controlling shampoo, nourishing conditioner, and a heat protection melting cream-to-oil blowout butter that are each designed to block humidity's effects on your hair.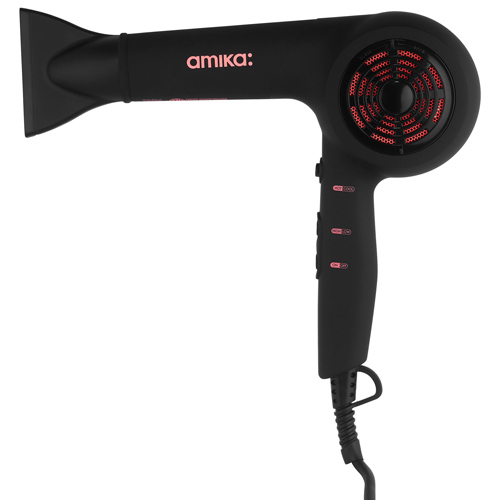 Amika The Immortal Power-Life Dryer ($300)
Amika's new Immortal Power-Life Dryer has a brushless motor, 10,000-HR lifetime, and gives hair everlasting shine that also looks frizz-free. Tourmaline-infused ceramic components preserve moisture for healthy, hydrated hair, while the powerful, brushless motor is proven to last 10 times longer. This dryer comes with a five-year warranty for extra protection.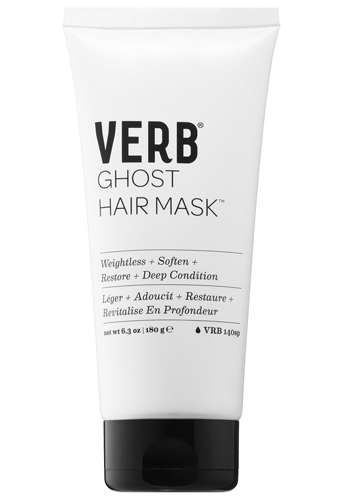 VERB Ghost Hair Mask ($16)
This light-as-air deep conditioning treatment nourishes, defrizzes, and promotes shine without leaving behind any residue or added weight.
T3 Dry Vent Brush ($35)
Designed with a vented body, this professional styling brush allows air to circulate freely for fast drying. Its widely spread, heat-resistant bristles detangle and gently smooth hair.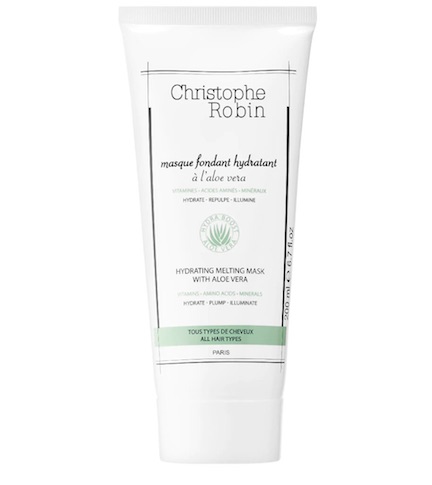 Christophe Robin Hydrating Melting Mask with Aloe Vera ($37)
This new, lightweight hair mask melts into the hair to quickly hydrate without weighing hair down. It uses a combination aloe vera, flaxseed oil, and other nutrient-rich ingredients to hydrate, strengthen, and restore hair's elasticity and bounce while sealing in moisture.
IGK Antisocial Overnight Bond-Building Dry Hair Mask ($34)
This innovative dry hair mask uses leave-in, bond-building technology, and vegan silk extract to repair and soften hair. Antisocial bonds to the hair's natural proteins inside the hair fiber, helping to strengthen it from the inside. Then, It forms a conditioning network of amino acids on top of the hair to smooth the cuticle, add shine and prevent future damage from things like blow-drying and brushing.
Kérastase Nutritive 8H Magic Night Serum ($55)
This leave-in, overnight serum nurtures and detangles hair while you sleep to ensure that you wake up with softer, moisturized strands in the morning.
Slip Medium Slipsilk™ Scrunchies ($45)
Slip's new Medium Slipsilk™ Scrunchies are perfect for those hot summer days when a topknot or ponytail are the only options for your hair. They're made with specially-selected elastic and the brand's slipsilk™ covering to prevent hair tie creases.
Together Beauty Whatever Wherever Leave-In Conditioner ($27)
Together Beauty Flower Supply Hair Oil ($45)
Together Beauty is Sephora's newest natural hair care brand its fully-equipped with everything you need to tame frizz this summer. Our favorites from the new line are the Whatever Wherever Leave-In Conditioner, an all-in-one leave-in spray that adds weightless buoyancy, increases shine, and controls frizz, and the Flower Supply Hair Oil, a 100 percent natural oil that is powered by blend of argan and jojoba essential oils to deliver sleek shine and a supremely smooth finish.
lululemon Selfcare No-Show Dry Shampoo ($34)
This aluminum-free, lightweight dry shampoo sprays on invisible and will quickly become your new BFF thanks to its ability to clean sweat, dirt, and oil from the hair.
Bed Head Morning After Hair Smoother ($29.99)
The Bed Head Morning After Hair Smoother recharges second-day hair by detangling and smoothing out any creases without excess heat. The styler's tourmaline ceramic technology brings life and shine back to dull hair while its LED heat settings keep your mane looking fresh and sleek.
Frank Body Caffeinated Scalp Scrub ($18.95)
Frank Body Caffeinated Hair Mask ($16.95)
Frank Body's new summer hair care offerings are powered by caffeine to rejuvenate your strands and promote healthier, stronger hair. The Caffeinated Scalp Scrub removes product build-up and detoxifies your scalp while the Caffeinated Hair Mask nourishes the hair shaft and hydrates the scalp for softer, smoother hair.
Playa Endless Summer Spray ($24)
Made with sea salt harvested in Southern California, this formula gives you the perfect tousled hair texture that you usually only get after a day at the beach. The Endless Summer Spray also works hard to ensure that your hair is protected and looks effortlessly wavy.
göt2b Glow'Rious Hair and Body Spray ($9.99)
Having a bad hair day? Hide the frizz with some glitter with göt2b Glow'Rious Hair and Body Spray. This easy-to-apply spray uses high-shine, metallic pigments that immediately give your hair and skin an intense, multi-faceted glow.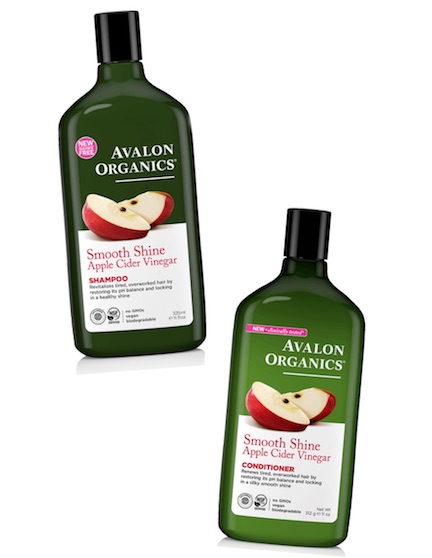 Avalon Organics Smooth Shine Apple Cider Vinegar Shampoo ($11.69)
Avalon Organics Smooth Shine Apple Cider Vinegar Conditioner ($11.69)
Apple cider vinegar works with other natural ingredients in Avalon Organics' new Smooth Shine Shampoo and Conditioner to lower hair's pH level clarifying the scalp and sealing cuticles for shiny, renewed hair. The buzz-worthy ingredient also helps tame frizz by smoothing the hair's cuticle to get rid of any roughness.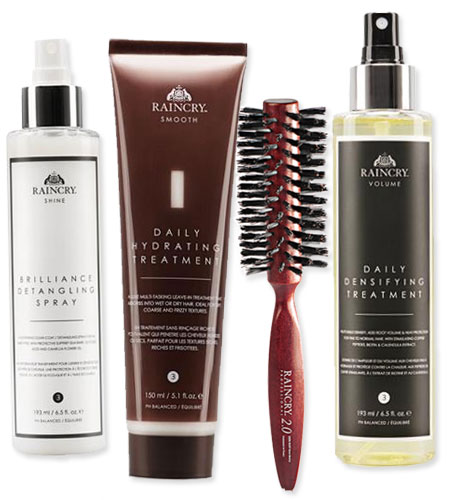 RAINCRY Shine Brilliance Detangling Spray ($35)
RAINCRY Smooth Daily Hydrating Treatment (35)
RAINCRY Volume Daily Densifying Treatment ($38)
RAINCRY Shine 2.0 PURE Natural Bristle Brush ($64)
Luxury Canada-based hair brand RAINCRY is kicking off summer 2019 with nine exciting haircare launches. The brand, which is known for its European handcrafted hairbrushes, has unveiled its summer hair care line, which includes everything from shampoo, conditioner, and leave-in treatments to address common hair care concerns. These nine new products are designed to promote smoother, shinier, and more voluminous strands.
Beachwaver Braid Balm (Pre Braid Prep) ($24)
Beachwaver Co.'s Make Waves Collection is finally here and it's got everything you need to get the perfect, beachy waves this summer. The brand's first-ever hair care line is already making waves and we can't get enough of the Braid Balm, which brand co-founder Sarah Potempa is also a fan of.
"When developing the @thebeachwaver haircare collection, I knew I wanted to create a formula that prepped and detangled hair for smooth braids, created defined waves when you remove the braids, and acted as a treatment to make hair stronger," she wrote on Instagram.
SheFinds receives commissions for purchases made through the links in this post.