When it comes to skincare, face masks are the holy grail. Whether it be a sheet mask, clay mask, or an exfoliating peel, they're our tried-and-true go-to for giving our skin some much-needed TLC. If summer's busy agenda has you hard-pressed to find time for a mask, opting for an overnight formula is an easy solution, a category that Olay has covered.
The fan-favorite brand recently launched three new gel masks specifically designed to be applied for overnight use. The trio of overnight face masks are priced at $24.75 each and can be purchased both online and at drugstores, making high-performing skincare even more accessible. There's the Hydrating Overnight Gel Mask, which targets dry skin and delivers lasting hydration, the Brightening Overnight Gel Mask for those looking to give their dull skin a little extra glow, and the Firming Overnight Gel Mask, which uses retinol to improve the skin's firmness and elasticity to reduce lines and wrinkles.
All three of the leave-on gel masks are formulated with hydrating glycerin, hyaluronic acid, strengthening vitamin B3, and an infusion of vitamins A, E, and C to boost your skin's natural turnover cycle as you sleep. Unlike wet-to-dry or peel off sheet masks, each of the Olay masks absorbs into skin overnight so you wake up with all the hydrating benefits and none of the mess.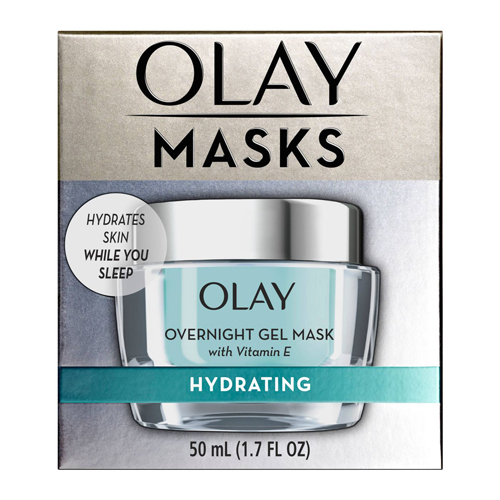 Olay Masks Hydrating Overnight Gel Mask ($19.99)
If your skin is feeling that post-beach dryness, opt for Olay's Hydrating Overnight Gel Mask to hydrate with vitamin E and honeysuckle extract complex. Its rich gel formula glides on smoothly and absorbs slowly to help plump your skin with intense miniaturization. Did we mention that it's oil-free and won't clog pores?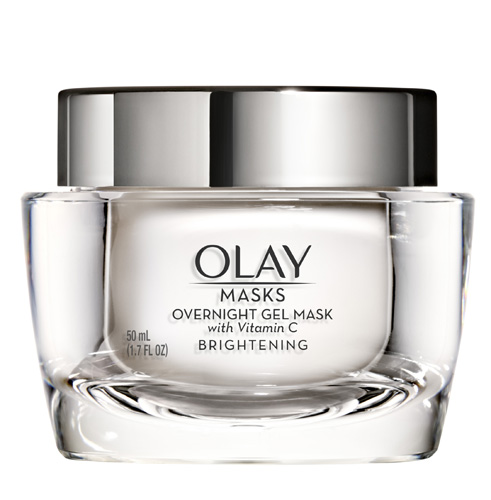 Olay Brightening Overnight Face Mask with Vitamin C ($24.75)
Haven't had time to soak in some rays this summer (with SPF on, of course!)? You can still get your glow on with Olay's Brightening Overnight Gel Mask, which is formulated with skin-healthy vitamin C and orange flower extract complex to revive dull skin with a boost of hydration.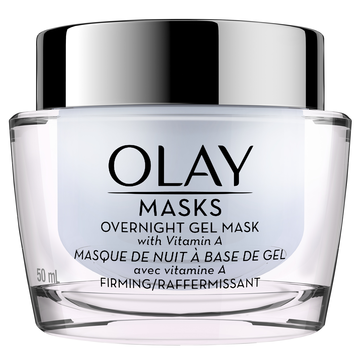 Olay Firming Overnight Gel Face Mask with Vitamin A ($24.60)
The crème de la crème of the trio, the Overnight Firming Recovery Sleeping Mask, is the answer to getting the youthful glowy skin of your dreams as you catch some Zs. Infused with a powerful hydrating blend of vitamin A and witch hazel complex, this mask works through the night so you'll wake up with more youthful-looking, seriously nourished skin.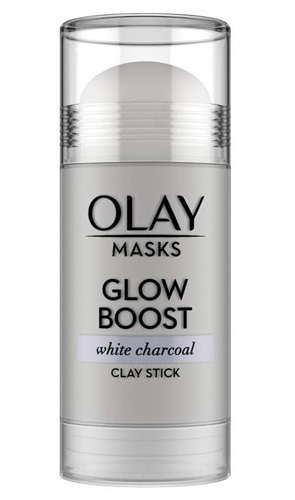 OLAY Clay Mask Stick ($10.79, down from $13.49Sale Price)
In addition to the trio of leave-on masks, Olay also launched a few new products to you'll want to add to your summer skincare routine. The brand expanded its award-winning stick mask to include the Shine Control Clay Stick Mask, which was launched at the perfect time to help us deal with the oiliness that comes with the summer heat. Kaolin clay and tea tree oil work together to exfoliate, purify, and reduce shin so skin is left visibly more balanced. Simply leave it on for 10 minutes and rinse for a clearer complexion.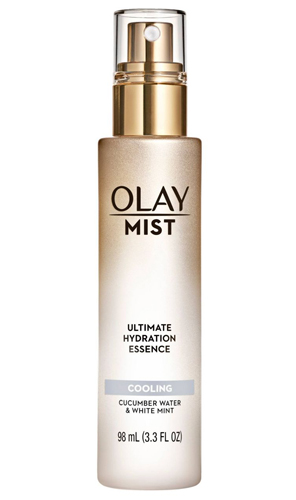 Olay Mist Cooling Ultimate Hydration Essence ($9.99)
Also making its debut is the Olay Mist Ultimate Hydration Essence. Cucumber water and white tea come together to hydrate, soothe, and revive skin with a light cooling mist. Throw this refreshing, antioxidant-rich in your bag to brighten up the skin on the move.
SheFinds receives commissions for purchases made through the links in this post.