Is there anything better than coming home from a long day to find dinner already made for you?
Yes, actually, there is one thing–it's finding out that dinner also happens to be a low-calorie crockpot recipe you can make for weight loss, more energy and to simply satisfy your taste buds.
While weight loss and dieting fads constantly cycle in and out of style, some methods of eating clean and healthy never age. These eight crockpot recipes are simple, low in calories, quick to prep, and don't require long hours spent hunched over the stove. What's not to love?
Best Low-Calorie Crockpot Recipes: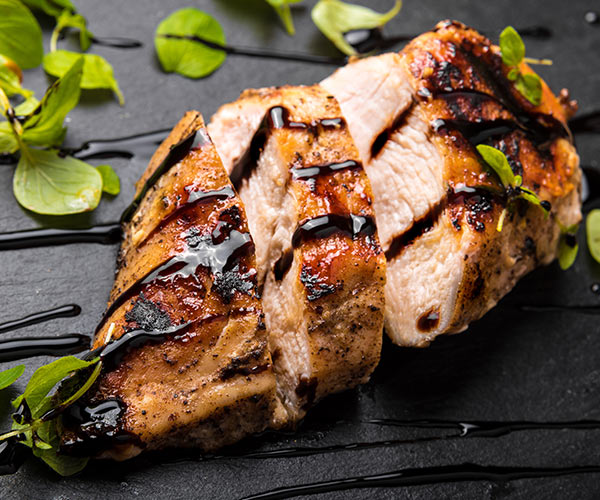 With just a handful of ingredients, most of which are dried spices you may already have in your pantry, and 200 calories per serving, slow cooker balsamic chicken is a slightly tangy dish with a blend of interesting flavors to keep you satisfied. Pair it with a fresh salad and asparagus to add essential vitamins and minerals to your dish.
Ingredients:
Chicken breast halves
Olive oil
Onion
Garlic
Salt and pepper
Dried oregano
Dried basil
Dried rosemary
Dried thyme
Balsamic vinegar
Crushed tomatoes
Photos: Shutterstock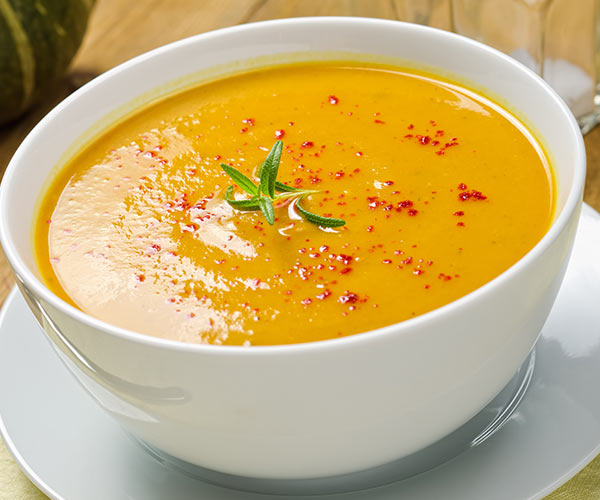 Slow Cooker Butternut Squash Soup
Slow cooker butternut squash soup is rich, vegan, gluten-free — and only has about 100 calories per serving. This recipe is also packed with other healthy veggies so there's no shortage of vitamins and minerals to keep you fueled.
Ingredients:
Butternut squash
Vegetable stock
Carrot
Garlic
Granny Smith apple
Fresh sage
White onion
Salt and pepper
Cayenne pepper
Cinnamon and nutmeg
Coconut milk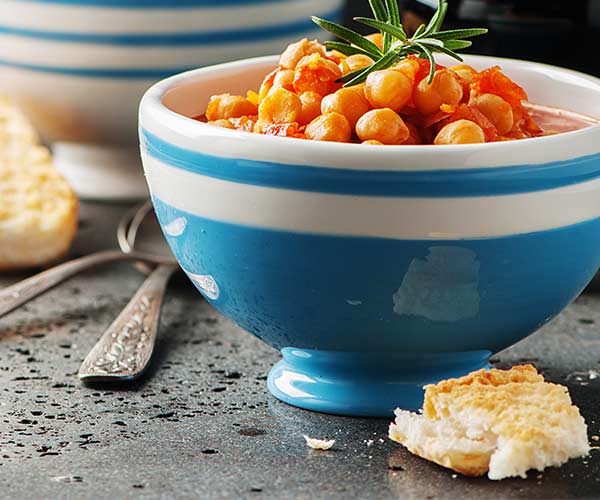 Slow Cooker Moroccan Chickpea Stew
There's no shortage of incredibly healthy ingredients in this slow cooker Moroccan chickpea stew, a one pot meal that has 244 calories per serving. Chickpeas and red lentils are excellent vegan sources of protein and a side of quinoa helps you digest slowly and keeps you full for hours.
Ingredients:
Chickpeas
Red lentils
White onion
Garlic Cloves
Butternut squash
Red bell pepper
Tomato sauce
Grated ginger
Turmeric
Cumin
Smoked paprika
Cinnamon
Salt and pepper
Vegetable Broth
Quinoa (optional)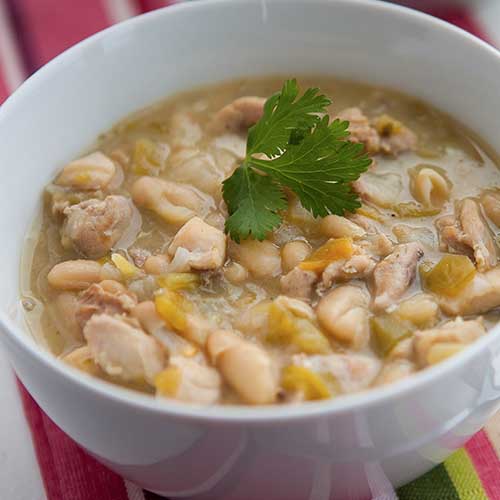 A dash of hot sauce and spices like chili powder and paprika in this slow cooker chicken chili give your metabolism a boost, which helps burn more fat. This dish has 362 calories per serving, but you can save calories and fat by substituting Greek yogurt for sour cream.
Ingredients:
Boneless chicken halves
Vegetable oil
Chicken broth
Black beans
Cannellini beans
Diced tomatoes
Yellow onion
Chili powder
Cumin
Paprika
Mustard powder
Garlic powder
Hot sauce
Salt and pepper
Sour cream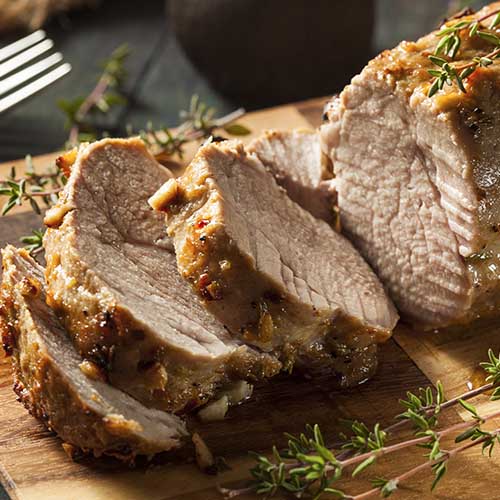 Get ready to taste the softest, most tender pork tenderloin — one that packs just 180 calories per serving, is rich in protein, takes 15 minutes to prep, and goes with every side dish on the planet.
Ingredients:
Pork tenderloin
Dry onion soup mix
Water
Red wine
Minced garlic
Soy sauce
Black pepper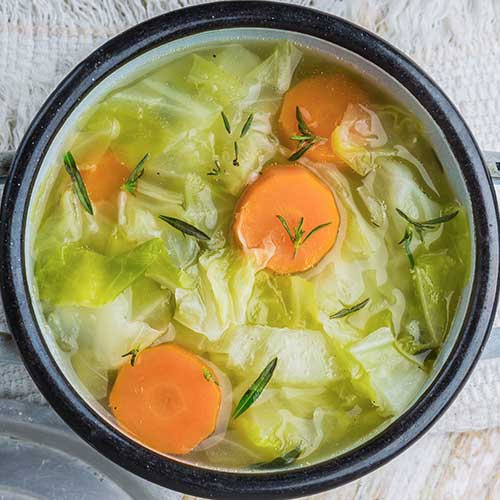 Considered a "detox" soup by some, slow cooker cabbage soup makes for a great light meal or appetizer, one that has just 188 calories per serving. This recipe incorporates more veggies and spices than you'd ordinarily find, but that's a good thing because it adds to its interesting flavors and textures.
Ingredients:
Medium onions
Carrots
String beans
Carrots
Celery
Ground beef or kidney beans
Salt and pepper
Chili powder
Garlic
Bay leaf
Turmeric (optional)
Curry powder (optional)
Crushed tomatoes
Beef or vegetable broth
Water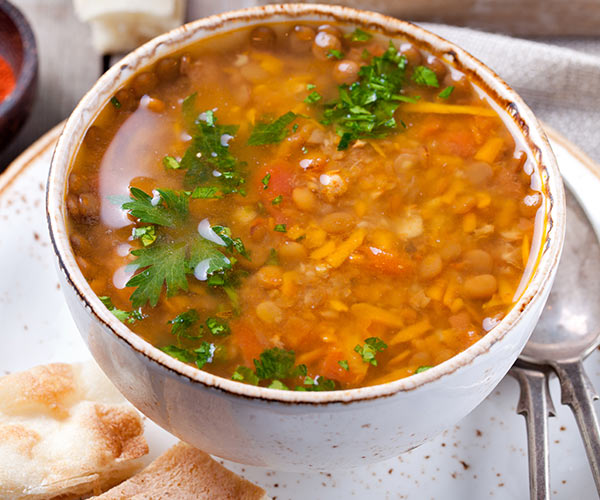 Slow Cooker Curried Sweet Potato And Lentil Stew
Change things up by swapping iron and protein-rich lentil soup with this slow cooker curried sweet potato and lentil stew. This hearty meal has everything you need in one pot and doesn't require a side dish. Each serving has 190 calories and a wealth of fiber, protein, vitamin A, and potassium.
Ingredients:
Sweet potatoes
Onion
Carrots
Lentils
Olive or vegetable oil
Curry powder
Cumin
Salt and pepper
Ginger root
Garlic
Vegetable or chicken broth
Green beans
Plain fat-free yogurt
When you crave Chinese takeout, but don't want the added calories and saturated fat to ruin your weight loss efforts, consider this slow cooker pork lo mein a happy alternative. Each serving has 350 calories and a variety of vegetables make it healthy and delicious.
Ingredients:
Pork tenderloin
Garlic
Low-sodium soy sauce
Brown sugar
Oyster sauce
Ginger
Sesame oil
Sriracha
Broccoli florets
Carrots
Celery
Snow peas
Red bell pepper
Spaghetti
For more crockpot meal ideas, check out 8 High-protein crockpot recipes you should make for weight loss and 8 Tasty chicken crockpot recipes on SHEFinds.com.
[Photos: Shutterstock]