Your bridesmaids play a special role at your wedding. Not only have they supported you through months of planning, but they'll also be right by your side throughout the entire event. That's why it's so important to capture this unique bond on your big day. With that in mind, ask your photographer to put these eight must-have photos on his shot list. You'll regret it if you don't!
Shutterstock
1. Getting Ready
If the bride and bridesmaids have coordinating robes, pajamas, or similar, it's fun to remember the story of early morning excitement, says Katelyn Wollet of Katelyn Wollet Photography.
Shutterstock
2. Putting on the Dress
Another must-have photo is the bride slipping into it with the help of your bridesmaids--you definitely want to commemorate this, says
Anh Maness of West End Photography.
Shutterstock
3. Seeing the Bride
"Hands-down the best photo to take with your bridesmaids is their reaction to seeing you in your wedding dress for the first time on your special day," says Liz Wenning of Totally Promotional. "There is a moment at every wedding when the bride realizes that it is HER wedding day, the moment when she becomes the bride. After getting into your dress and finalizing your make-up, hair and accessories, present yourself to your bridesmaids. These are the ladies that love you the most and their reaction to you in your dress is one you'll cherish for a lifetime.
4. Individual Shots
Make sure to get a shot with each of your bridesmaids individually, says Wollet. "You'll love it when your bridesmaids share these special photos later. Your girls mean so much to you and each other, you should have a picture with each of them personally/"
Shutterstock
5. Right before the Ceremony
Capture a special moment right before you walk down the aisle to your groom. Your gals will most likely have some priceless reactions, as well!
Shutterstock
6. At the Altar
A shot of your maid of honor or entire bridal party at the altar while you and your groom say your vows to one another is a special moment.
Shutterstock
7. Arms Linked
Some of the loveliest photos of the bride and her bridesmaids are the ones that show the emotional bonds behind these longstanding friendships, says Marianne McGinley of LokalPhoto. Simple ways to get these to come through are to set the bouquets aside and have everyone link arms, or turn to look at one another.
8. Fun at the Party
Don't forget to have the photographers take some shots of you and your girls having fun at the reception. They helped you through all of the stress and work of planning--now is the time to relax and have a great time!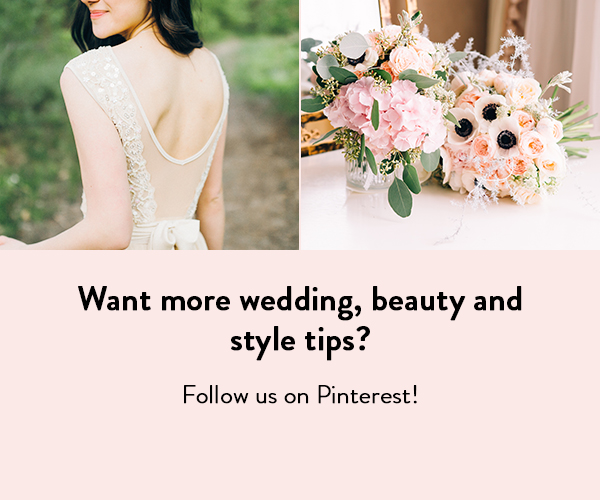 https://www.pinterest.com/shefinds/pins/
Want more wedding tips and advice? Follow SheFinds on Pinterest!