Prince William and Kate Middleton's relationship seems perfect on the outside, but there are conflicting reports in the media that are challenging their strong marriage.
Splash
In Touch reported that Prince William is rumored to be in the midst of a cheating scandal. The outlet says that the Duke of Cambridge allegedly had an affair!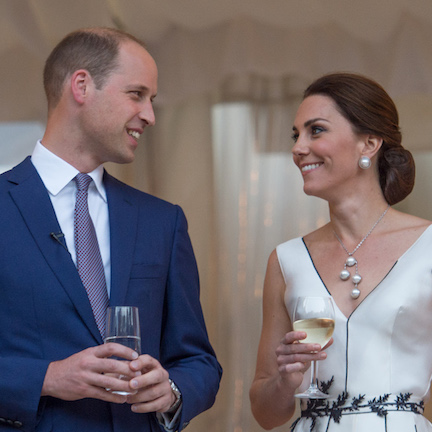 Splash
Prince William is rumored to have had an affair with Rose Hanbury, who is the Marchioness of Cholmondeley. Hanbury used to be a close friend of the Duke and Duchess, but now it looks like there has been a falling out.
Splash
There's no confirmation on what the falling out was about, but we do know that Middleton allegedly confronted Prince William about the rumors. In Touch says that the father of three "laughed it off" and assured Middleton that there was nothing to be worried about.
Splash
So, would Prince William really cheat on Middleton? Daily Mail's royal reporter Richard Kay says that all of the reports are false, noting that the royal family might be looking to take legal action as well!
"Both sides have considered legal action, but, because none of the reports have been able to offer any evidence about what the so-called dispute is about, they have chosen to ignore it...These hurtful rumors of a fall-out are simply false," Kay wrote.
Splash
We're curious to see how this royal cheating scandal plays out! Do you think Prince William actually cheated on Kate Middleton? Let us know in the comments below!