In the age of the Kardashians, everyone is on a quest to achieving full, plump lips. While there are many ways to make your lips stand out with makeup and glosses, lip treatments are becoming more and more accessible.
It used to be that lip plumping procedures involved introducing inflammatory ingredients into the skin of the lips to cause a mild irritation that increases blood flow for a fuller look. But now, there are new technologies that use things like hyaluronic acid to boost hydration to the lips for a full look. But, even though there are new types of lip plumpers on the market, it is still important to take caution when deciding if plumpers are for you.
Filler is a great option for getting your longer lasting, glam, plump lips," Dr. Michele Farber of Schweiger Dermatology Group in NYC told SheFinds. "However, it's so important that you make sure that you are in experienced hands when you choose injectables.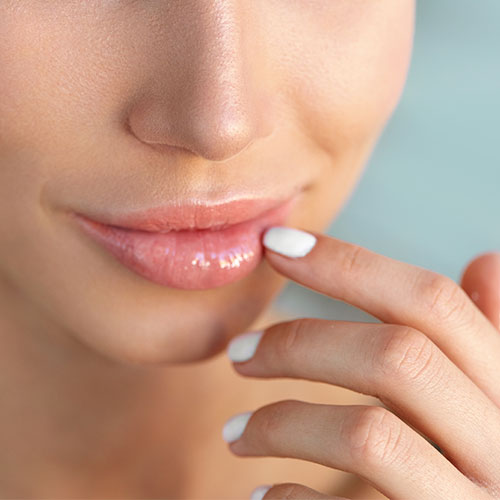 Injectable lip plumpers can cause painful side effects including swelling or bruising, though these resolve quickly. However, more serious side effects include damage to blood vessels or tissues, infections or reactions to the filler.
Dr. Farber advises that it is best to get any lip plumping procedures done by a dermatologist to lessen the risk of side effects. "A cosmetically trained, experienced dermatologist will be familiar with the anatomy and the complications of procedures to make sure that the risk is very low, but in the case that an issue does arise, s/he will be able to also manage this properly," she said.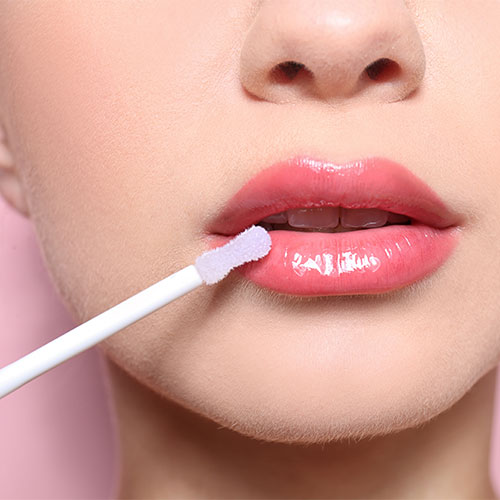 Instead of jumping face-first into injectable lip treatments, Dr. Farber suggests you start by looking to less invasive plumping products.
"First address lip hydration; make sure you're using a gentle lip balm to avoid dryness one general, which will make the lips look thinner," said Dr. Farber. "There are plumping products, but be careful of the ingredients, as the ones that sting have ingredients like cinnamon that work as a mild irritant and can make the problem worse with overuse. Plumping products with peptides or hyaluronic acid are a gentler option. "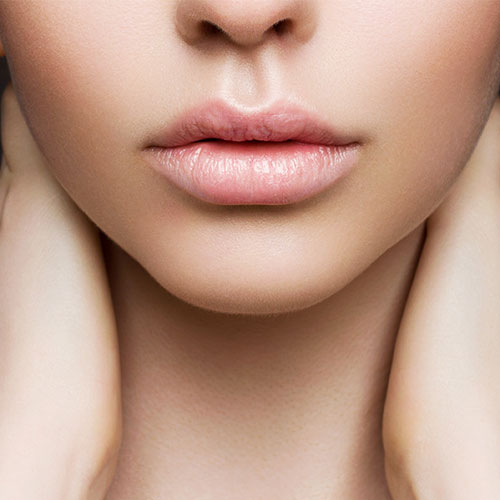 You can try lip plumpers that are made with irritants like cinnamon, wintergreen, caspacin, ginger or menthol, which cause the sensitive skin of the lips to swell slightly. These types of products can come in the form of a lip gloss that immediately works to give your lips a fuller look.
But there is a downside: this type of product will likely irritate your skin if you use it too frequently, especially if you're on the more sensitive side. Overuse can cause your lips to peel or dry out.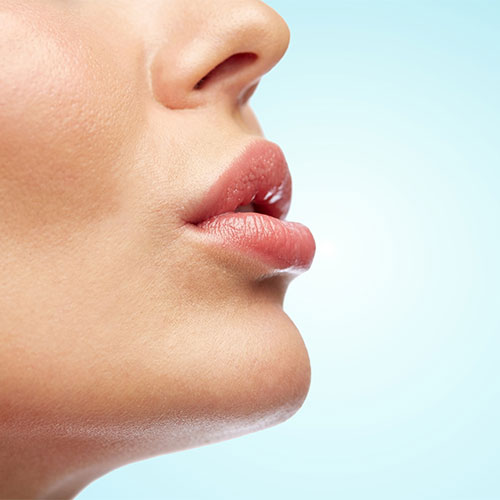 Shutterstock
As Dr. Farber mentioned, the best way to get fuller-looking lips in a safe why is to focus on hydrating your lips. While this route might not give you noticeable results as quickly as more invasive options, it is better for your skin's health, as well as its appearance of your skin in the long run. You can find nourishing lip masks, balms or plumping glosses that are made with peptides, nourishing oils or collagen to deliver intense hydration for a naturally fuller look.