No, you're not paranoid: your phone is listening. Those "I love my FBI agent" memes are funny–but how true to life are they?
Beyoncé: *purchases new laptop and uses it for the first time*

The FBI Agent that's assigned to her: pic.twitter.com/pxU0GRJwYH

— thankful kay. (@beyoncehatesme) January 31, 2018
The scary answer is very. Siri, Google Assistant, Alexa and other voice command technologies exist to help us do everything from find out tomorrow's weather to order more paper towels. And they're amazing. Raise your hand if life wouldn't be complete without barking at least one order at Alexa per day. It's a family affair in my house. But they can't do their jobs without listening to our conversations constantly.
All day long, whether your finger is on your iPhone "Home" button or not, they're just *waiting* for us to utter those cues. And you knew that, right? Your Android doesn't turn on the second you say, "Ok Google." Voice recognition is making life easier, but it's also totally creepy from that standpoint. Additionally, Amazon Echo's recordings have been presented as evidence in at least one court case.
Here's what you need to know about using Siri, Google Assistant, etc.: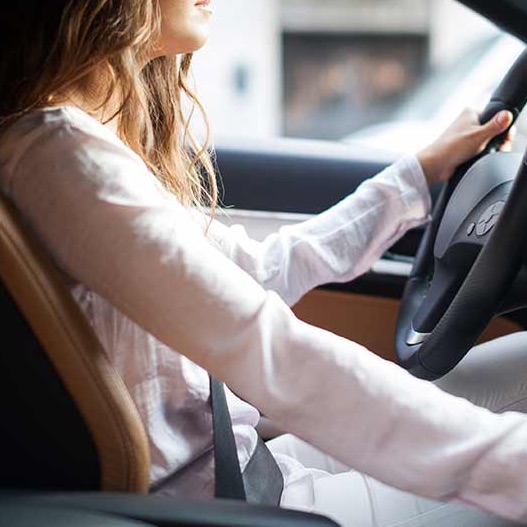 They're Listening--But Not Necessarily Recording
There's a difference between listening for your commands and recording your conversations all day long. As far as experts know, our devices do not record our conversations constantly. Think about how much data that would use. It would be insane.
They Do Keep A Record Of Your Commands
Amazon devices like Echo do keep a record of every command/question you ask Alexa. You'll know when Alexa is recording because the outer ring light flashes blue. Pro tip: if you have someone in your home named Alexa, change the name (called the "Wake Word") immediately. Open the Amazon Alexa app on your phone, select the three bars in upper left hand corner, choose Settings > Device > Wake Word > Select a new name from the drop down.
You Can Turn Listening Off
Luckily, there is a way to disable listening on pretty much every voice enabled device.
Android ("OK Google"): Settings > Google > Search: Services > Voice > Voice Match / OK Google > Disable
iPhone ("Siri"): Settings > Siri & Search > Toggle off "Listen for Hey Siri"
Amazon Echo ("Alexa"): Press the microphone off/on button.
READ MORE: The One Thing You Should Never Do When Switching Your iPhone To Airplane Mode