If you've started to notice the signs of aging creeping up on your face, you're probably going to want to invest in a powerful serum. Made with a concentrated formula of powerful ingredients, serums are designed to specifically target particular skin concerns by delivering benefits deep into the layers of the skin. This makes them especially useful in an anti-aging skincare routine, and the best serums will start to show you results in a matter of days.
When looking for a new anti-aging serum, the best ingredient to keep an eye out for is hyaluronic acid because it provides strong hydration to multiple layers of the skin, which allows it to smooth out fine lines and wrinkles, plump and firm the skin, and ultimately leave you with a brighter complexion.
Now, you are probably thinking that this sounds expensive. While it is true that a good, reliable serum can set you back almost $100, you don't need to spend that much. We found a serum that delivers hyaluronic acid for anti-aging benefits in Target, and it only costs $24: the L'Oreal Paris Revitalift Hyaluronic Acid Serum.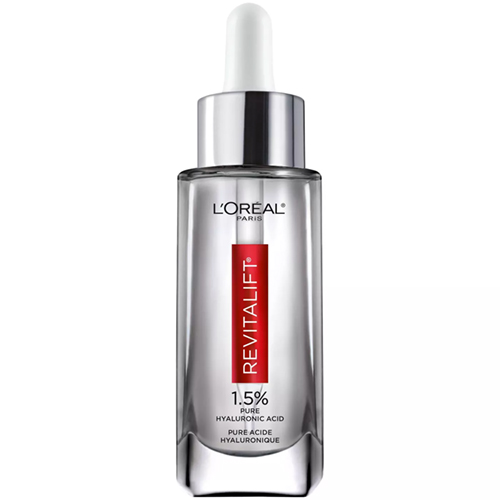 L'Oreal Paris Revitalift Derm Intensives Hyaluronic Acid Facial Serum ($23.99)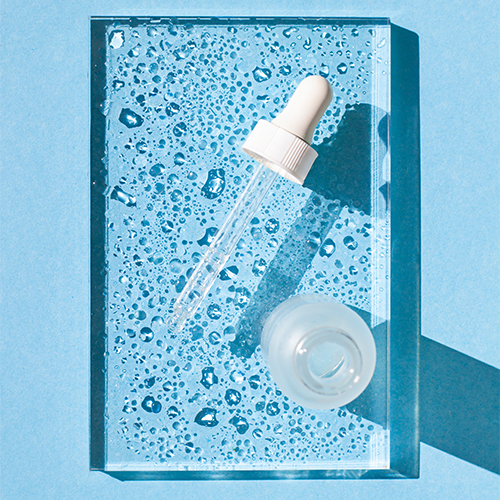 Why We Love The L'Oreal Paris Revitalift Hyaluronic Facial Serum
This serum does everything you need an anti-aging serum to do, and it does it at just a fraction of the price of the rest of the products out there. In just a few uses, the L'Oreal Paris Revitalift Serum can visibly reduce many signs of aging, like fine lines, wrinkles and crow's feet, while firming and lifting the skin for a more radiant complexion.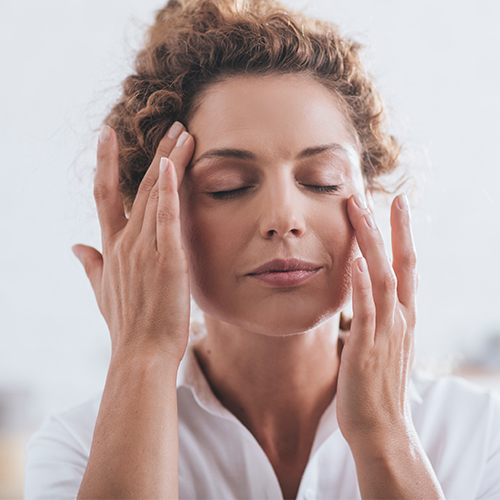 Key Benefits Of The Best Affordable Serum
- Hydrates and fills wrinkles in just two weeks with a highly-concentrated hyaluronic acid formula
- Provides a dual plumping and hydration effect by combining hyaluronic acid of both high and low molecular weight
- Absorbs quickly with a lightweight feel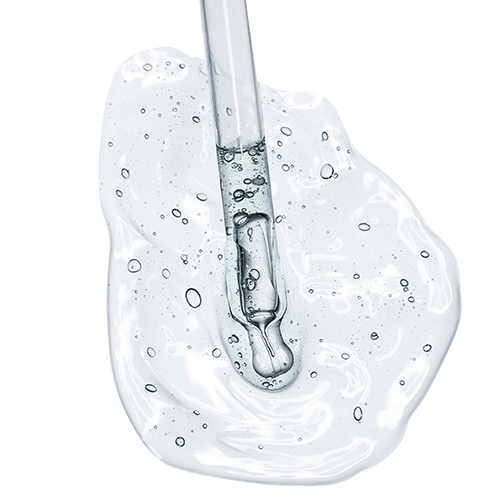 Shutterstock
Promising Reviews
"I am 59, I have been using Rodan and Fields for the past year, felt it was working but not enough to justify the cost. I have been using L'Oreal for the past 2 weeks and I believe it is working better than the R&F. I use it every other day 2x a day, I have seen a difference in my crows feet, they aren't as deep or as long. I have been using anti-aging products on my face already so I did not notice any burning. I use 5 drops to get my face and neck covered, then I apply a moisturizer morning and night. I plan on continuing to use this product." - CB2005
"I purchased this 2 weeks ago because I ran out of my normal serum.. This serum is amazing. I am hooked. Noticeable results the first time I applied. My skin felt and looked plumper!" - Glo 54
"I have been using this for 6 months now. I love it and it does what it says it'll do. I am using twice a day and I am 64 yrs. of age. I wanted for my neck and am so happy with results. I have been Blessed with great skin, but do apply on my face. I highly recommend and will continue to use." - SUMMERDREAM13
SheFinds receives commissions for purchases made through the links in this post.