Whether you keep your hair long or short, or wear it straight, wavy or curly, every woman knows the struggle dried out ends in our hair. No matter how healthy you keep your hair, dried ends can make even the best locks looking unkempt and unloved.
While your hair's ends will always eventually dry out, you might find that this is happening more frequently than it should. Usually dried or split ends signify that it's time for a trim, but sometimes there are ingredients in your hair care products that actually damage your ends, even if you don't notice damage in other areas.
SheFinds spoke to Dr. Rachel Nazarian, MD of Schweiger Dermatology Group in NYC to find out just what is causing dry ends, and it turns out that your shampoo might not be as helpful as you think it is.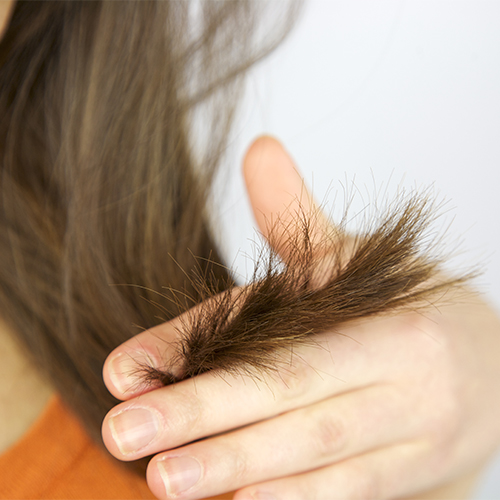 "Avoid products that have surfactants or alcohols. Surfactants, often found in shampoo, can strip more of the oil from hair, making it dry and weak," Dr. Nazarian said. "Similarly, alcohol-based products, such as many hair styling products or hairsprays, will damage thin hair more quickly than gentler products."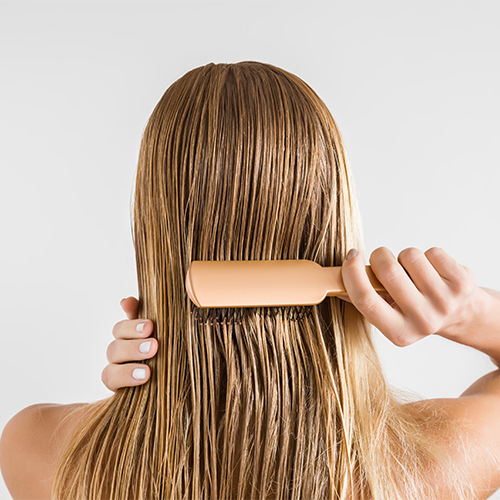 Read the ingredients in a shampoo carefully before buying it to avoid getting a product with surfactants or alcohol. One of the best ones you can try to prevent prematurely drying out your ends is Aussie Miracle Moist Shampoo, because it doesn't contain any damaging ingredients, and instead uses natural oils to nourish your hair.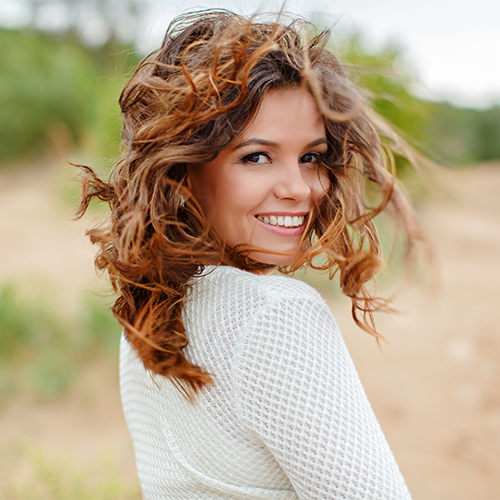 Shutterstock
If your hair already has dried out or destroyed ends, the best thing to do is to get them trimmed off. But if you're looking for an inexpensive, at-home remedy, you can try using essential oils as a hair mask, washing your hair with colder water, or wrap-drying your hair instead of air drying.