It's been a big week for lingerie (and the women who get paid to wear it): Victoria's Secret just wrapped their annual 2018 Fashion Show, which featured the likes of Kendall Jenner, Bella Hadid, Gigi Hadid and more, walking the runway in next to nothing.
And it's not just the main event that provides a bevvy of risque content. There was lots of lead-up to the event, lots of bra and panty-clad Instagrams, skimpy runway looks and not to mention the sheer after party "naked" dresses. Basically, if you have a pulse it's been racing all week as the photos and videos flood in.
One such stunning photo comes courtesy of the one-and-only Stella Maxwell. The 5'10" stunner took to Instagram to share her own prep for the show, which included wearing one of the most insane lingerie looks our editors have ever seen.
The 28-year-old was styled in a neon bodysuit (hey, there's more neon for ya!) that had a plunging neckline and bondage straps. Oh boy!
She also wore a similar lace bodysuit with straps during the Victoria's Secret Fashion Show, as revealed on Instagram:
For inquiring minds, the show will air on ABC and online on December 2. And if you're feeling inspired, try one of these gorgeous lace bodysuits from the brand now: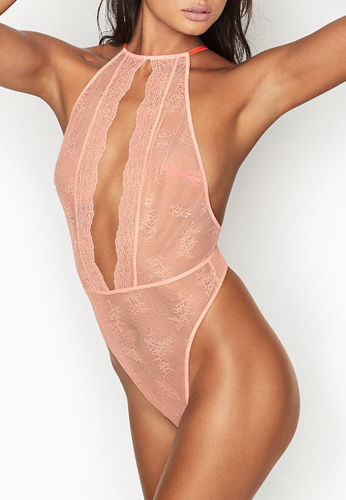 Victoria's Secret Keyhole Lace Teddy ($39.50)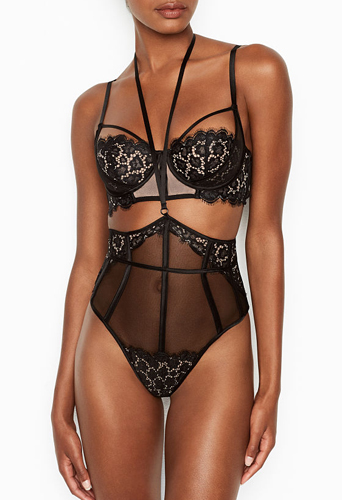 Victoria's Secret Leopard Lace & Mesh Halter Teddy ($58)
Dream Angels Tulle & Lace High-Neck Teddy ($62)
Victoria's Secret Wildflower Lace Plunge Teddy ($39.50)