Minimalist fashion is in, right? Then what can be more on trend then rope sandals? Rope sandals have emerged this summer as a new shoe trend and while they're not everywhere just yet, they're totally gaining traction.
New Summer Shoe Trend: Rope Sandals
As far as summer fashion goes–especially when it comes to shoes–we tend to gravitate towards styles that are comfortable and easy. Hence why Birkenstocks are often the go-to summer sandal of choice for everyone from uptight New Yorkers (I can say that, I live here) to hipsters in Maine.
What exactly are rope sandals, you ask? Think Espadrilles–another summer footwear staple–mixed with strappy sandals. The sandals are made of, you guessed it, rope and wrap around your foot and ankle in a twisted fashion.
"The rope sandal is one of the most covetable (and Instagrammed!) shoes of the season," Lizzie Dawson, design director at Urban Outfitters, told Evening Standard.
Rope sandals make me think of being on vacation at a remote island somewhere tropical–which might be why we all love them so much. They're a very simple, no-frills kind of sandal. Because of how basic they are in design, they match with practically everything in your summer wardrobe.
There's something really chic about rope sandals. They're just so versatile and effortless–just like summer should be! Right now, rope sandals are super popular in Europe but they're slowly making their way to the United States.
Shop Rope Sandals For Women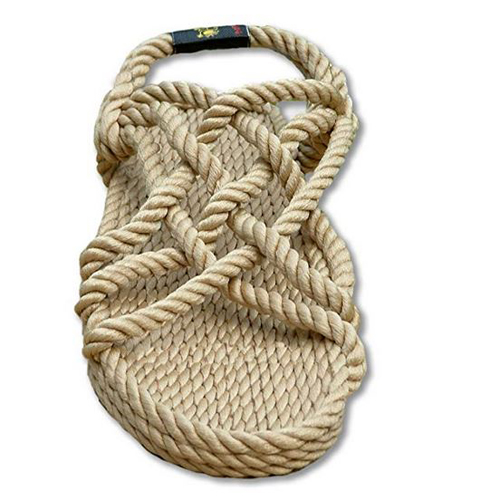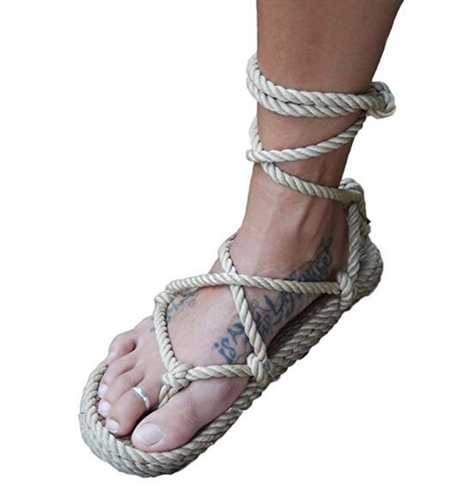 SheFinds receives commissions for purchases made through the links in this post.