Créme eyeshadows are nothing new. They're actually becoming the preferred shadow formulas for beauty lovers everywhere, especially those who are looking to create a high-impact eye look with the sweep of a finger. But, Supergoop! noticed that the best créme shadows on the market were all missing the same thing: SPF. That's where the brand's new Shimmershade Illuminating Cream Eyeshadow SPF 30 comes in. It's the world's first SPF eyeshadows and it's changing the beauty game forever with its groundbreaking formula.
"It's so important to wear SPF every single day to protect your skin from sun damage, skin cancer, and aging. The skin on the eyelids is no different," Supergoop! founder and CEO Holly Thaggard tells SheFinds. "The skin around the eye area is thinner and much more delicate, making the eyelids especially vulnerable to sun damage and skin cancers."
Supergoop!
Thaggard said that the inspiration for Shimmershade came from the lack of eye-friendly sunscreens in sun care. She also noted that most women were hesitant to put sunscreen on their eyelids out of fear of irritation and discomfort.
"In my conversations around sun care, however, I've found that people were purposefully avoiding applying SPF to their eye area because they were concerned with itching and irritation," she recalls. "This also makes the eye area more susceptive to the first signs of aging, which is why we set out to develop a product that would not only protect, but also become a staple in your beauty routine, making it easy to infuse SPF on a daily basis."
Supergoop!
Shimmershade uses a blend of zinc oxide and octisalate to provide optimal broad-spectrum SPF 30 protection, while film-forming ingredients in the formula help disperse the actives in an even layer that adheres onto the skin to ensure uniform protection.
"Supergoop!'s mission has always been to stop the epidemic of skin cancer by creating innovative, feel-good products that make wearing daily SPF easy and enjoyable. In developing the creamy, blendable, formula, we wanted to create a product that would be super easy to use and also customizable - you can start with one layer, and build from there to create your desired look," Thaggard adds.
Supergoop!
The brand also worked hard to make the shadows free of harmful additives and ingredients without sacrificing its rich payoff, wearability, or SPF protection. The Shimmershades are free of PEGs, talc, animal-derived pigments, and harsh preservatives, which are commonly found in other eyeshadow formulas.
Instead, the Shimmershades use a powerful and nourishing blend of flower essences (rose, roman chamomile, jasmine, and sunflower extracts) to provide antioxidant protection and soothe the delicate eye area.
Keep scrolling to meet the new Shimmershades and find your perfect shade: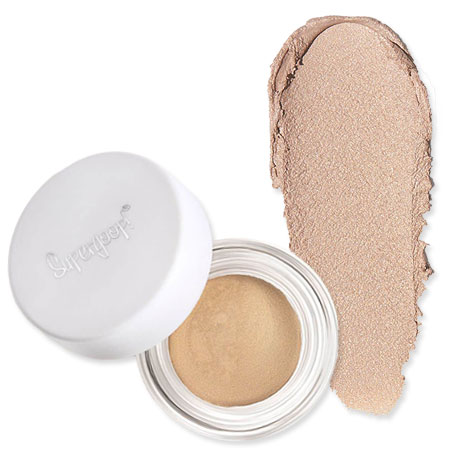 Supergoop Shimmershade in First Light ($24)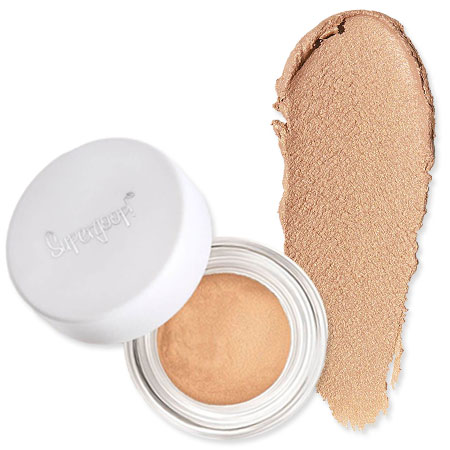 Supergoop Shimmershade in Golden Hour ($24)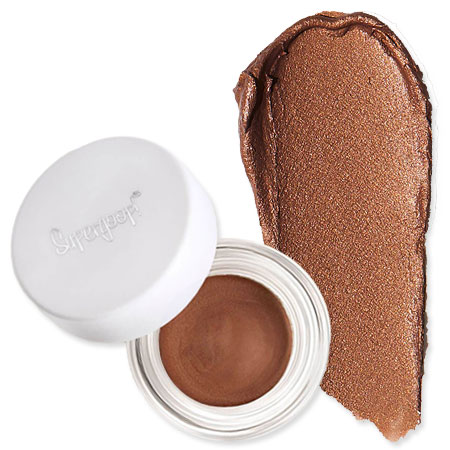 Supergoop Shimmershade in Sunset ($24)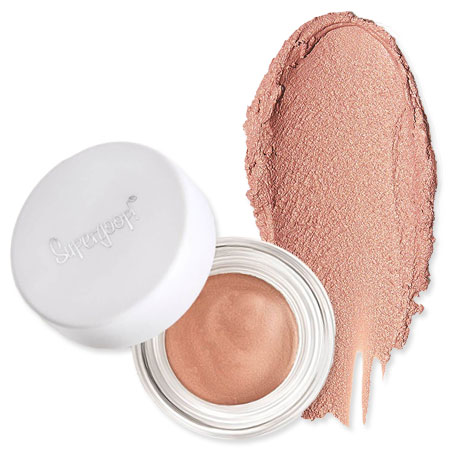 Supergoop Shimmershade in Daydream ($24)
SheFinds receives commissions for purchases made through the links in this post.