Ever wonder how celebrities like Jennifer Aniston keep their hair looking flawless and frizz-free? You may think that it requires hundreds of dollars in hair care products and treatments, but it turns out that the former Friends star really only uses this $2 drugstore product that stylists are calling the best celebrity hair pomade of all time. Yup, you read that right–it costs less than $5!
Find Out Which Brand Makes The Best Celebrity Hair Pomade
Murray's Superior Hair Dressing Pomade ($1.99) 
Jen's longtime hairstylist Chris McMillian says that the actress swears by Murray's Superior Hair Dressing Pomade for her gorgeous beachy waves. In fact, she used the product for her recent InStyle cover! McMillian took to Instagram to share the stunning shots Aniston took for her feature and revealed that he used Murray's Superior Hair Dressing Pomade to get her hair photoshoot ready.
"What a day!!! What a shoot.#dream #love #grateful As for the hair.#natural #sebastian whipped creme mousse. @dysonhair diffuser and a dab of Murray's pomade to help define these waves," he wrote.
The affordable product works to tame flyaways and frizz to leave your strand looking perfectly smooth. It also helps add shape and definition to the hair and can be used on every hair type!
What People Are Saying About The Best Celebrity Hair Pomade Online
Aniston isn't the only one who loves this product. It's got hundreds of reviews on Amazon.com. Check out what people are saying about it:
"Seriously the best. I have wavy hair (not curly) that gets frizzy sometimes so I just put a tiny bit of this in my fingertips and touch it in. Creates a great textured look without looking greasy (if using trace amount). I don't get the buildup that some other reviewers mention but maybe because I only use a smidge." – Beadog
"Great scent and hold! It smells amazing. Keep in mind your hair will feel and look a little greasier with oil-based pomades but it might be the aesthetic you're going for. I like the effect better than most water-based pomades but I wouldn't use this as my main pomade day in and day out, just a few days week." – Julian Dominguez
"A little bit goes a long way, especially if you have longer hair. I'm a male and prefer the slicked-back look, and my hair is on average about 6″ long. Apply it in the morning and it blends into your hair nicely throughout the day without being too greasy or shiny. You'll need a trial/error session a few times until you discover the proper amount for your hair and style.Best  part is that it's only 3 pronounceable ingredients!" – Faheem
Check Out More Products Like The Best Celebrity Hair Pomade
Want to know what else celebrities like Jen use to keep their hair frizz-free and beautiful? Keep scrolling to find their favorite drugstore hair care products and snag some for yourself: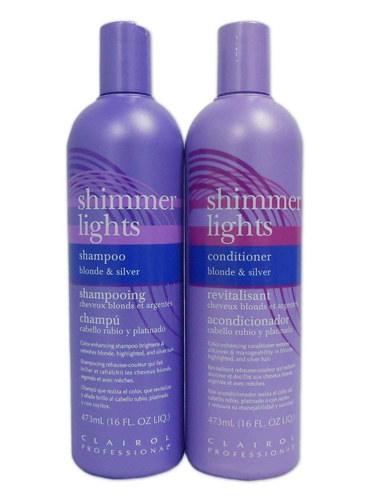 Clairol Shimmer Lights 16 oz. Shampoo 16 oz. Conditioner ($18.85)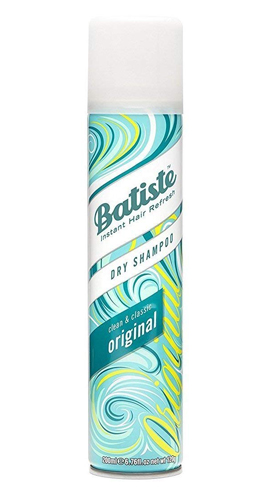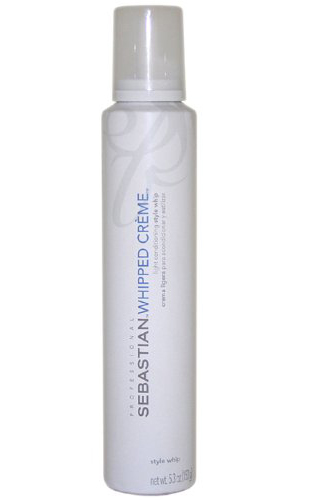 Sebastian Whipped Creme, 5 Ounce ($17.49)
Ecoco Style Gel Olive 16 fl oz ($2.99)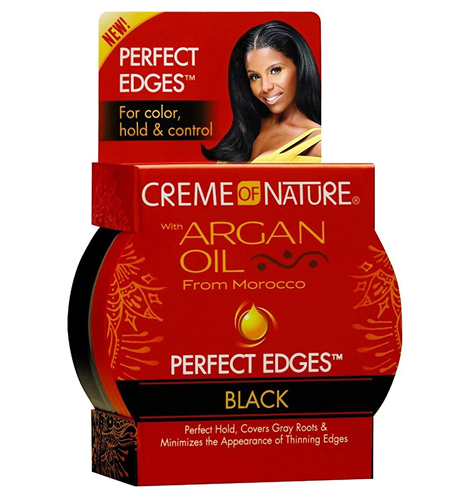 Creme Of Nature Argan Oil Perfect Edges Black 2.25 Ounce ($33.36)
SheFinds receives commissions for purchases made through the links in this post.