For most of us, concealer is an essential. It's a heaven-sent product that hides everything. Seriously, pimples, pores, blackheads, and under-eye bags are no match for concealer, especially if you've picked one that offers high coverage and a buildable formula.
But, for most women, finding the right concealer can be a struggle. There are so many types that all seem like the perfect choice when you're buying them, but always fall short when you actually try it out. After being let down by several concealers, we decided to see which brands and formulas our fellow beauty mavens were obsessed with–and it looks like their #1 pick is NYX's Hi-Definition Photo Concealer Wand.
This amazing drugstore find provides medium to heavy coverage and uses a concentrated, emollient-rich formula that blends effortlessly into the skin. It also has quite the reputation. It's also got over 4,000 reviews on Ulta.com and 86% of reviewers would recommend it to a friend!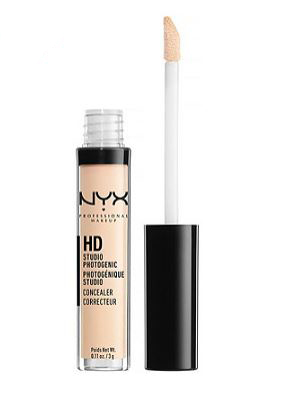 NYX Hi-Definition Photo Concealer Wand ($4.99)
"I love this product! I am extremely fair and have very oily skin, so it is hard to find a concealer with a huge shade range that lasts all day!" - Ray1717
"This concealer amazed me! I picked it up the other day and I have used it every day when I do my makeup. I also use a smaller amount under my eyes when I do a natural look and it blends so seamlessly. It lasts all day, doesn't crease under my eyes and doesn't rub off throughout the day! Truly an amazing product!" - Bewitched.Glam
"I have used more expensive concealers and this concealer does the job at a quarter of the price!" - Tatirod
The Hi-Definition Photo Concealer Wand isn't the only NYX product that Ulta shoppers are obsessed with. Here are some other bestselling products from the brand that are being met with incredible reviews from happy customers: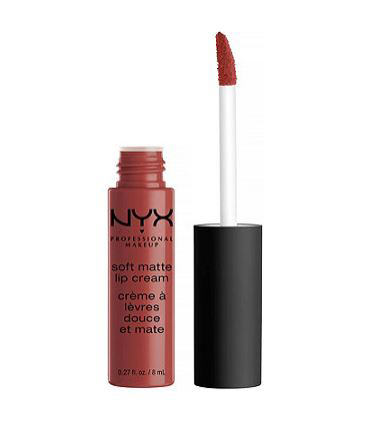 NYX Soft Matte Lip Cream ($6.49)
This creamy formula feels like silk on the lips and dries to reveal a soft matte finish. Plus, it's got over 40 shades to choose from!
"This product came out before liquid lipsticks were even a thing, and honestly I prefer it. It has a smooth, matte, mousse-y texture and goes on easy. (NEVER sticky!) Because it's not liquid-y, it is easy to control the application and you can add more or less for your tastes. It is not 100% transfer proof but does still last for 5-6 hours. It's very easy to reapply when needed also." - Emily
"These are so affordable and amazing! I used to buy the Kylie Cosmetics matte and velvet lipsticks but recently I've been just buying these. London is my favorite color. They're not too drying either." - CeCe
"Absolutely LOVE the butter creams!! The color lasts all day and it's so lightweight I forget I even have it on! Also, once it dries it's kiss proof, my favorite part!! Keeps my lips moisturized and doesn't crack or crumble." - Sofi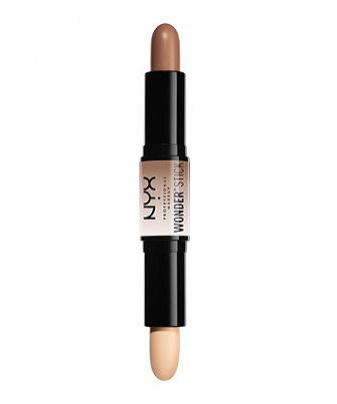 NYX Wonder Stick ($11.99)
A good contour stick is hard to find. Thankfully, NYX's Wonder Stick has a creamy finish that conceals, highlights and contours with ease.
"I'm a busy Mom on the run and this is so quick and easy to use! Much more affordable than the contour kit I was using previously. Blends nicely. Will continue to use." - NA
"Great contour and highlighting in a stick which makes it convenient to carry in your purse and precise to use." Koi Lady

"Has good pigmentation, blends very well, and gives the face good structure. Wish it stayed on longer tho but still a good purchase." - Kathry

NYX Micro Brow Pencil ($9.99)
This brow pencil ensures precise application and offers a natural-looking finish. And, reviewers say that it works better than most of the high-end brow pencils, too!
"This is my all-time favorite brow pencil!! It lasts long and is a perfect match for my hair. This is works the same as Anatasia in my opinion and the half the price." Ediaz
"This brow pencil is as good as the more expensive brands and it has a brush attached. It is thin and a light hand approach is good if you don't want to break the color or apply too dark. In doing the latter, you can be assured you'll have a more natural look. I have ash/taupe brows which are thin and most pencils have tamped down what I do have instead of highlighting. I chose this pencil in both blonde and taupe and found the blonde to be the most natural looking for me. Great price." - Lynns407
"I love this brow pencil so much! I'm not very good at applying makeup but it's super easy and highly blendable for when I accidentally put too much on." - Kat

Are you a fan of these NYX products? Let us know which products you can't live without in the comments below!
SheFinds receives commissions for purchases made through the links in this post.