We've seen plenty of bizarre skincare masks in our day, like the Hanacure Skin-Tightening Face Mask that makes your face look 10 years older and the K-Beauty charcoal bubble masks. Now, there's a new face mask taking the skincare world by storm with its unique formula and showstopping results. Meet Farmacy's new Bright On Massage-Activated Vitamin C Mask. It's a color-changing vitamin C clay mask that brightens and detoxes skin by removing buildup and impurities to visibly improve the appearance of skin texture and tone. It's SO good that beauty and skincare lovers think it's one of the best Sephora masks there is!
Best Sephora Masks
Farmacy Bright On Massage-Activated Vitamin C Mask with Echinacea GreenEnvy™ ($38) 
The Bright On Massage-Activated Vitamin C Mask is an excellent solution for those who suffer from dullness and want to restore a natural, youthful glow to their complexion. As you massage it into your skin, the vitamin C capsules burst, turning the mask from lavender to green, so you know it's working to bring out your brightest, most perfect skin.
Vitamin C is actually one of the best ingredients for younger-looking skin as it has the ability to brighten the skin and keep it protected from free radicals, which is why a lot of dermatologists recommend using vitamin C-enriched products like moisturizers, masks, and serums for their anti-aging effects on the skin.
"A vitamin C serum helps protect your skin from sun damage, stimulates collagen production, brightens skin complexion, and prevents and repairs skin aging," Shari Sperling, MD, a dermatologist at Sperling Dermatology in Florham Park, New Jersey," tells Prevention.
Farmacy Bright On Mask Review
Here's What People Are Saying About The New Farmacy Bright On Mask:
"Bright On I definitely recommend this mask. Aloe and glyc3rin based clay so it's not see drying or to tight when setting. Filled with fruit acid AHAs to exfoliate, tons of antioxidant-rich extracts and oils and the best part is the beads of vitamin c(ascorbic acid and Ascorbyl tetroisopalmitate) that burst and get massaged into your skin. Another winner from a fantastic brand!" – KnauerJ
"A little goes a long way with this product. It doesn't require much to cover my entire face. It does go on purple and then switches to green after a few minutes. I don't find that my face feels tight in the mask, which can happen often for me. I feel comfortable when it is drying. I noticed a difference after the first use of this mask. My skin felt a lot smoother and it just looked so much better. I typically have some redness to my face, but I have noticed that my skin is becoming more even and less red! My skin is combination- which can be tricky. " – Taydean2011
"Absolutely love this mask. Skin feels brighter rehydrated and fresh especially after a long day in the sun. Will for sure be buying this product when empty. The smell is amazing, the color changing is just a fun feature. Complimentary of influenster, all opinions are my own." – LaurM0033
Our Picks For The Best Sephora Masks
Sephora has added so many amazing new face masks to their skincare selection recently. Keep scrolling to find more face masks that will help you get the best skin of your life:
KORA Organics Turmeric 2-in-1 Brightening & Exfoliating Mask ($48)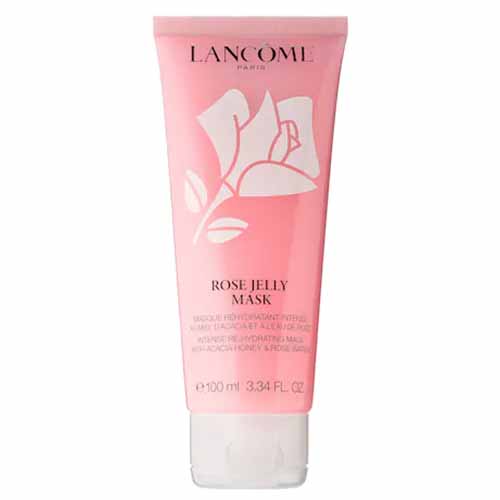 Lancôme Rose Jelly Mask ($35)
Glow Recipe Watermelon Glow Jelly Sheet Mask ($8)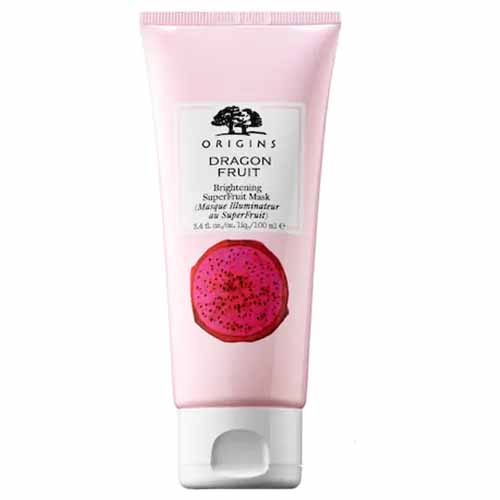 Origins Dragon Fruit Brightening Superfruit Mask ($27)
Sephora Collection SUPERMASK - The Mud Mask ($6)
SheFinds receives commissions for purchases made through the links in this post.