Under-eye bags can be a major pain, especially if you don't know how to treat them.
People may think that a good eye cream is all you need, but the secret to reducing your under-eye bags takes more than that. Not every formula is right for your skin. In fact, your go-to eye cream can have a long list of anti-aging ingredients but still won't be effective because it's not being absorbed properly.
That's when FOREO's IRIS Illuminating Eye Massager comes into play. This bizarre gadget is your best defense against under-eye bags and dark circles thanks to its ability to improve eye cream absorption and reduce puffy eyes, dark circles, crow's feet, fine lines, and wrinkles.
FOREO IRIS Illuminating Eye Massager ($139)
Each arm of the IRIS' curving arch makes automated movements to emulate and transcend professional eye treatments. It uses the brand's soothing Alternating T-Sonic™ technology to gently fade the signs of aging and fatigue for eyes that look instantly more smooth, fresh and youthful.
It offers eight speeds and two innovation modes: Pure Mode replicates a manual massage while Spa Mode recreates a professional beauty treatment by combining tapping with delicate pulsations. Alternating T-Sonic technology is inspired by eye massages with fingertip tapping and is far more effective than manually massaging the eye contour.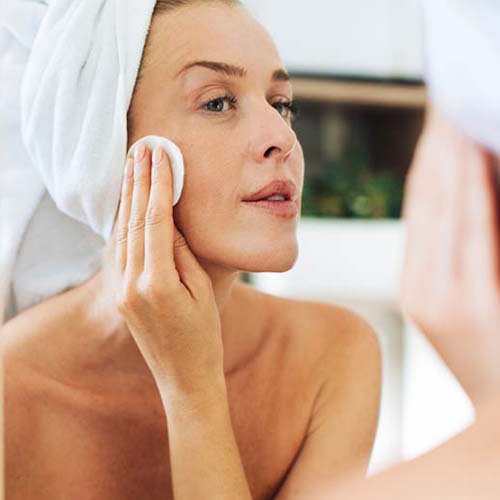 Not only is it super effective, but it's also super easy to use! Start by applying your regular eye cream or eye serum over your skin. Then, use the device on the eye contour from the center to the exterior, and under and above the eye for 30 seconds on each eye.
After one minute, the routine is complete. When activated, the device will glide on its own around the eye area, mimicking a tapping movement and eliminating the need to drag around the sensitive areas around the eyes.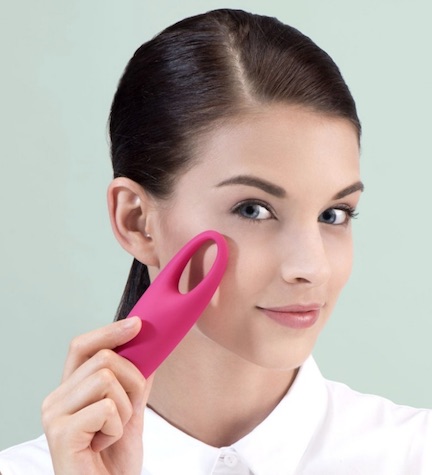 So, how does this compare to the results you get from using a standard eye cream or serum? The brand says that IRIS is 3.5 times more effective at reducing bags underneath your eyes, 70% more effective at reducing dark circles and 43% more effective at reducing visible crow's feet and fine lines!
Here's what people are saying about it:
"I have been using this for almost 5 months - in the mornings and evenings. It feels very pleasant against the skin and I think the products are absorbing better with it." - Smarta
"It's difficult to find a good eye gadget. I had high hopes for the Iris by Foreo. It helps to de-puff my eyes in the morning and helps my eyes to appear wider, although the effect appears to be temporary, I'll share beauty secret...... An excellent side benefit is that if you use the Iris your lips it helps to massage them and make them look fuller!" - Debbie G.
"This Foreo Iris Eye Massager has helped reduce some of the dark spots on my eyes after one week of use. It has also made my eyes feel relaxed and lighter in general." - startea
Will you be trying FOREO's IRIS Illuminating Eye Massager? Let us know in the comments below!
Photos: Shutterstock
SheFinds receives commissions for purchases made through the links in this post.