Did you know that untreated dandruff can be causing your hair to thin? That's because dandruff hinders hair health and prevents growth and circulation in the hair follicles. "Many women with dandruff don't use a dandruff shampoo regularly because they are concerned with the lack of cosmetic elegance and the concern that it won't beautify their hair," explains New York City dermatologist Francesca Fusco.
Need a better dandruff-fighting shampoo? Experts recommend switching to Biolage's new R.A.W. Scalp Care Antidandruff Shampoo for its exfoliating and nourishing formula. Here's how it works: 
TRY IT: Biolage R.A.W. Scalp Care Antidandruff Shampoo ($25)






Shutterstock
Key Benefits:
-Uses a unique combination of 2.9% active Salicylic Acid + Willow Bark.
-Acts as a powerful exfoliating treatment for dandruff to promote a healthier scalp.
-Clinically proven to treat dandruff and tested under dermatologist control.
-No sulfates, silicones or parabens.
Free of artificial colorants.
Shutterstock
Promising Reviews:
"I love this shampoo! This is a great shampoo! It smells great! Use the product as the packaging recommends. It is not meant for daily use." - TGuy91
"Heals my scalp instantly. After one wash my scalp was healed and I hardly had any flakes, i try to only wash my scalp and roots with this shampoo because it can be very drying. I like how this shampoo doesn't burn either, I did notice however that this shampoo is very hard to wash out especially after the 2nd wash. I most definitely would recommend that you use a hair mask after washing to add back some softness! This shampoo is also not needed for every day use!! I use it only when my scalp is starting to get itchy! Hope this helps!!" - Blonde
"Cleans very thoroughly on the 1st run. Got rid of dry flaky skin." Berrynice
Keep scrolling to shop the rest of the Biolage R.A.W. Scalp Care collection: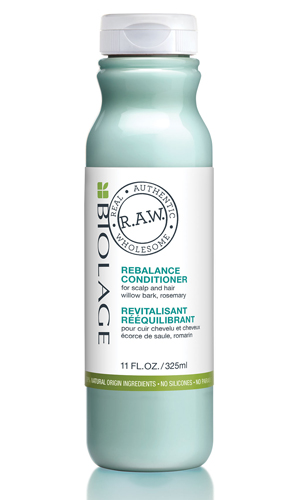 MATRIX Biolage R.A.W. Scalp Care Rebalance Conditioner ($25)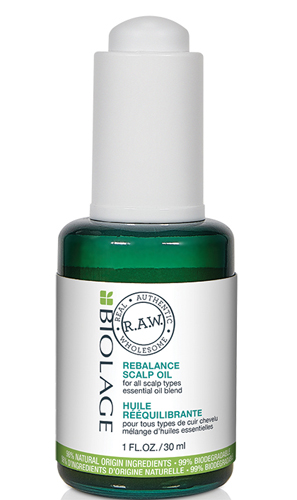 MATRIX Online Only Biolage R.A.W. Scalp Care Rebalance Scalp Oil ($30)
SheFinds receives commissions for purchases made through the links in this post.