Bloating is something that happens to everyone for a variety of different reasons. While facial bloating is nothing new, it's still something that most people wish they could get rid of. In addition to exercising and eating healthfully, skincare experts say that there's one food you should incorporate into your diet if you're stuck on how to debloat your face quickly—it's ginger!
Find Out How To Debloat Your Face Quickly With Ginger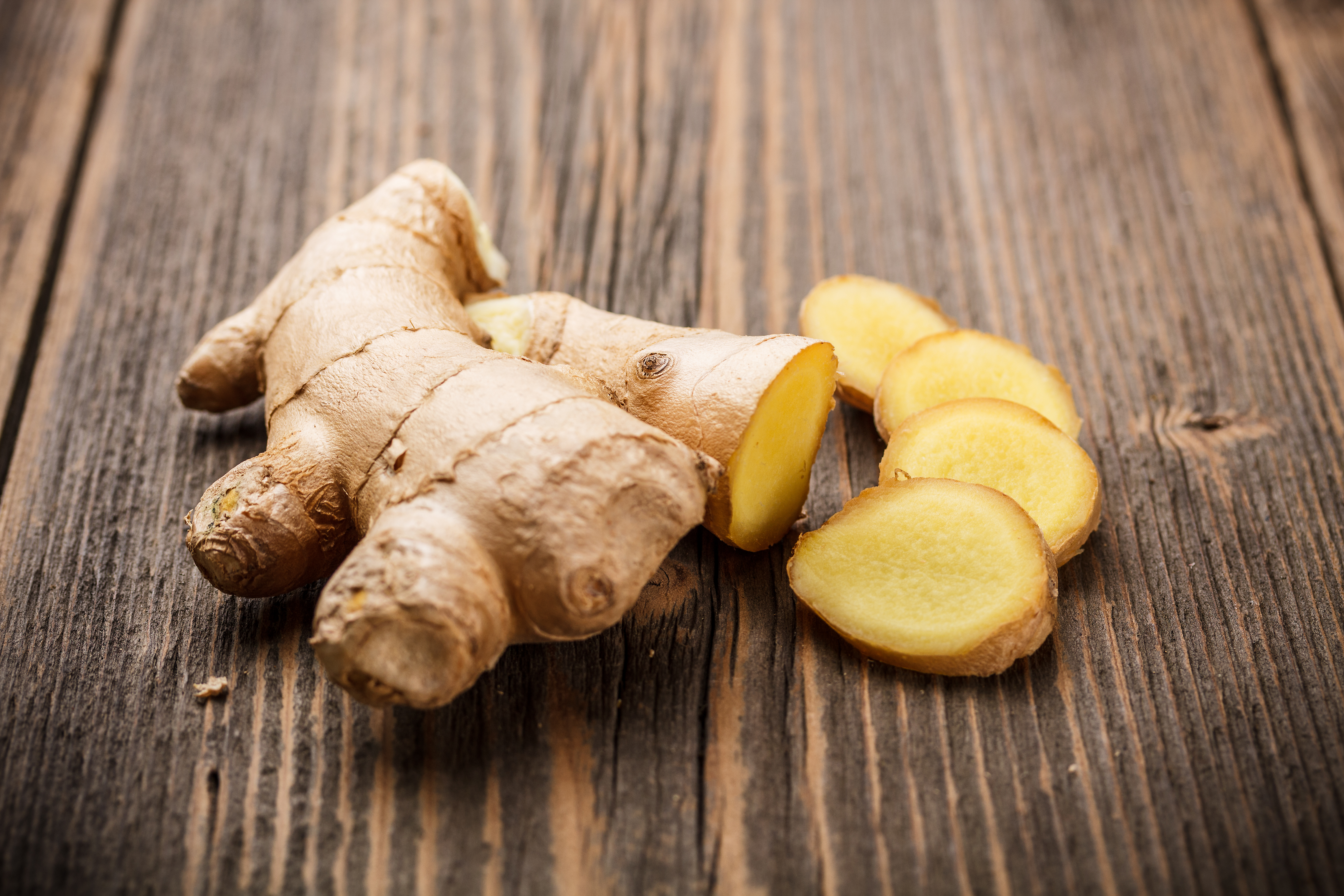 Shutterstock
"Ginger contains a digestive enzyme called zingibain, which helps the body break down protein," Tara Coleman, a clinical nutritionist in San Diego, tells Women's Health. In addition to its digestive properties, ginger is a famous anti-inflammatory that allows for food to pass through your system more easily, which helps reduce bloating and gas.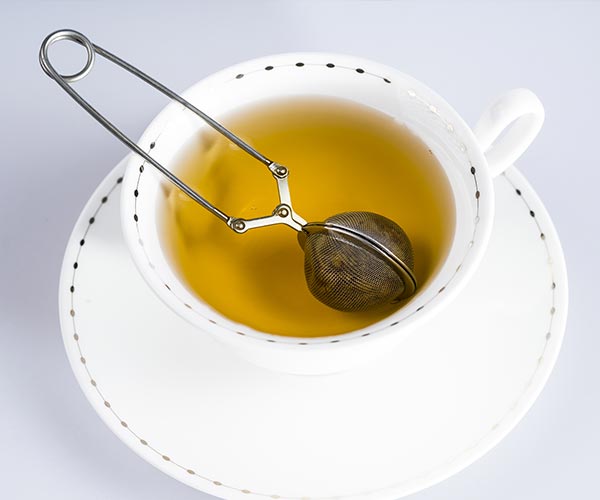 Brooklyn-based acupuncturist Margie Navarro suggests having freshly-sliced ginger root to reap its digestive, de-bloating benefits. She prefers to drink it as a tea by adding the root to a cup of boiling water and letting it steep for 5 minutes. She suggests having this tea before you eat to help prevent any bloating. "This is why ginger is best used before a meal." Navarro points out, however, that ginger also helps relax the muscles within the digestive tract, helping to release trapped gas. "For this reason, it may help after a meal as well," she tells Huffington Post.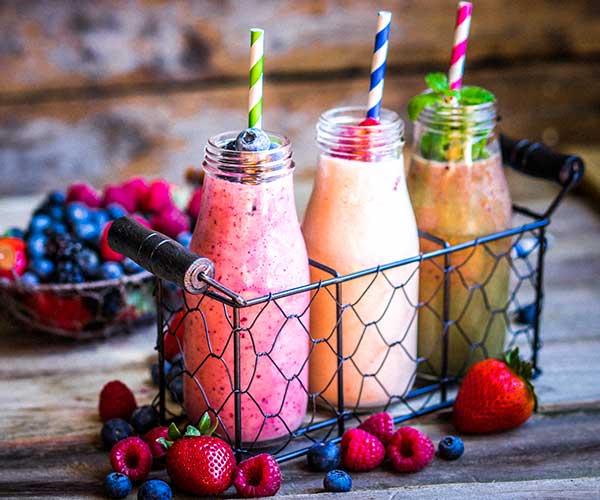 Shutterstock
You can also add some ginger to your smoothies or having it as a juice! We like taking shots of ginger, too. If you have a juicer, you can juice a bunch of ginger and have it on hand, and either take a shot of it or pour it into your smoothies and mix it up," says Katrina Scott and Karena Dawn of the lifestyle brand Tone It Up. "We make huge batches of it to have on hand. If you don't have a juicer, you can slice up little bits of ginger—it's hard to grind up in a smoothie, so it's almost like you have to mince it, make it really small, and then throw it in the blender."
Shutterstock
In addition to having ginger daily, it's also recommended to stay hydrated to de-bloat as water can help flush out any toxins and keep your body functioning at its best.
Do you have any de-bloating tips? Let us know in the comments below!