It's no secret that skin changes as we age, which means dealing with fine lines, wrinkles, and an overall change in texture becomes inevitable. But thankfully, the secret to a youthful glow and hydrated skin is as easy as upgrading your daily moisturizer.
"Your skin becomes thinner as you age, so it retains less moisture," Dr. Meghan Feely, MD, FAAD a dermatologist practicing in New York and New Jersey, tells Prevention.com. For healthy, plump, and hydrated skin, it's crucial to use a moisturizer daily. If you're looking for a moisturizer that will not only hydrate skin but combat the signs of aging, look no further than Drunk Elephant's Protini Polypeptide Moisturizer.
READ MORE: This Top-Rated CC Cream Basically Makes Fine Lines & Wrinkles Disappear Like Botox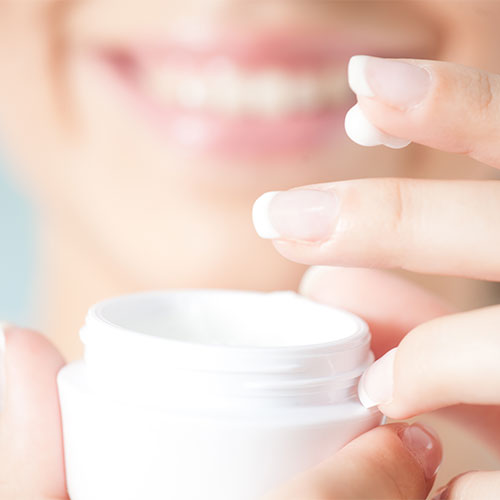 READ MORE: I Used To Think Eye Cream Was A Hoax... Until I Tried Beautycounter's Countertime Ultra Renewal Eye Cream
What It Does:

- Improves skin's overall tone, texture, and firmness
- Suited for normal, oily, combination, and dry skin types
- A powerful blend of peptide complex, pygmy waterlily stem cell extract, and soybean folic acid ferment extract minimizes wrinkles, fine lines, and sun-damage from first use
- Proprietary formula of proteins and nutrients quenches skin while repairing its appearance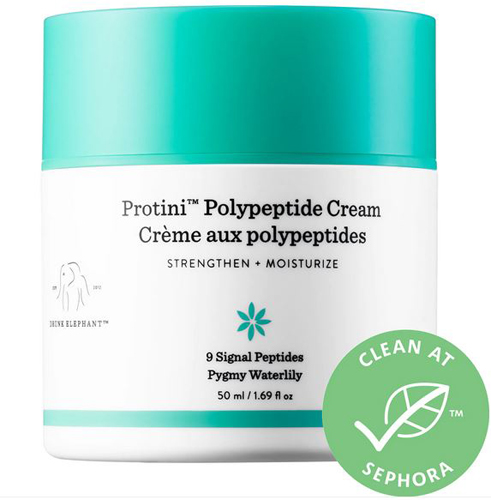 Drunk Elephant Protini™ Polypeptide Moisturizer ($68)

Promising Reviews for Drunk Elephant's ProtiniPolypeptide Moisturizer:

"I'm a huge skincare junkie. I'm all about anti-aging and want to start young. I have extremely sensitive skin and Lala Retro Whipped Cream is my go-to moisturizer. But this just took the cake. I have normal to dry skin with acne breakouts. The contour of where my cheekbones are, extremely dark and it always made me insecure. When I put this on, it erased any darkness in the contours, firmed and plumped my skin and made it look more alive and clarified. I don't know how a moisturizer can make your skin look like it is "clarified" but it's insane what this moisturizer does. It has a gel-like texture. It's very different from Lala. This soaks right into the skin. I would compare it to belief aqua bomb, but less "gel" like and absorbs way better than the aqua bomb. If you have dry or combination skin, I can see this working on both sides of the spectrum. It is just SO good. The price point is high, but for what it does, I'm all for it. A pump is just enough for the face (with lala I need 1.5 pumps) and I also do half a pump for my neck. It has no scent to it whatsoever and just feels nice and cooling once applied on the skin." - melody1738

"HOLY GRAIL of moisturizers! I honestly don't know what to say except that I am 50 years old. I have tried EVERY mediocre to high caliber moisturizer (including LaMer and LaPraiere) - this cream is UH-MAZING. It's one of the best I have ever used. It's awesome on its own, and it's great dependent on the weather and your skin, to just add a touch to whatever moisturizer you are using. I'll never go without it - ever." - nyorker99

"The best moisturizer I've ever used, by far. It pains me every time I reorder it because of the cost, but I've gone through dozens of moisturizers in the past trying to find the right product, and this is the only one I'll spend this kind of money on. I have combo skin, prone to breakouts, with oily T-zone but dry around my eyes - and this perfectly moisturizes my skin but doesn't make me greasy. I'll never go back!" -hsac
SheFinds receives commissions for purchases made through the links in this post.