It's no secret that skin changes as we age. With time our skin begins to naturally lose the supportive connective tissues and collagen that make us look young and when these tissues begin to deteriorate, wrinkles, fine lines, and the most dreaded of all, sagging skin, begins to take form. Surprisingly enough, some anti-aging creams and serums boasting their ability to reverse signs of aging could be making things worse due to harmful ingredients lurking inside. Scary, right?
But before you throw out every single item in your skincare arsenal, we'll first fill you in on what exactly should be avoided, according to professional. "Everybody wants their skincare and the products they use on their skin to help them look better, so it is shocking to most people that some products actually use ingredients that can make your skin worse," Dr. T.Y Steven Ip previously told SheFinds.
READ MORE: This $30 Moisturizer Basically Makes Your Skin Plumper & Look 10 Years Younger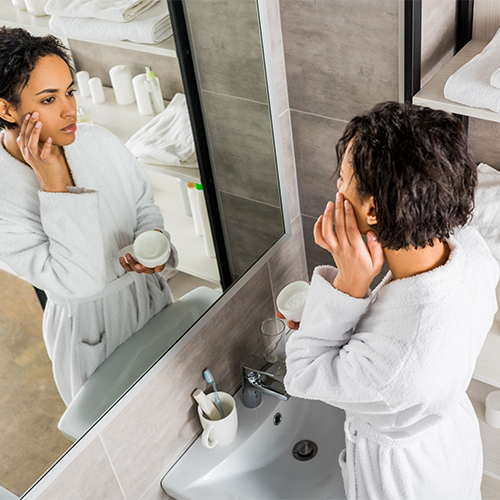 Shutterstock
READ MORE: The New Anti-Aging Eye Cream Every Woman Should Be Using To Take 10 Years Off Your Face
With any skincare woe, there are tips and tricks to combat the signs of aging and help turn back the clock, and according to Dr. Ip, you just need to know what ingredients to be avoiding. He advises checking the ingredient list of all skincare products to ensure they're not formulated with harmful sulfates.
"They are harsh, corrosive, and drying and can be found in many popular shampoos, body washes, and cleansers. They can cause irritation and lead to increased dryness, which are two things you must avoid to help with aging," Dr. Ip said.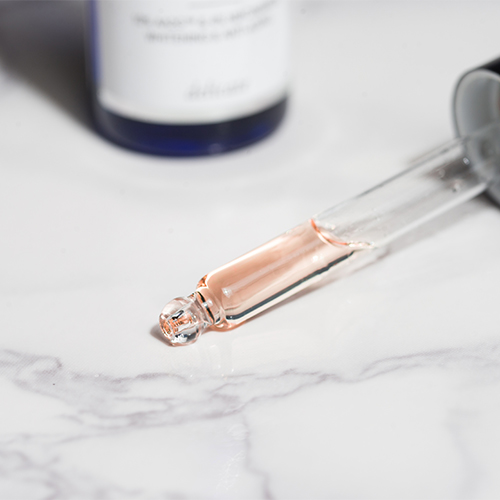 READ MORE: This Fast-Acting Serum Is Selling Out Because It Makes Your Skin Brighter In Minutes
Another ingredient commonly added to anti-aging treatments to avoid?
Methylparaben. "When used in large amounts, the toxic molecules cut down collagen levels, which can actually speed up cell aging," Dr. Ip said.

Before you panic and give up on your anti-aging efforts, you'll be relieved to know there are plenty of effective products out there formulated without harmful ingredients. Like Sunday Riley's powerful C.E.O. Vitamin C Brightening Serum, which is packed full of brightening, evening, and energizing ingredients that work to reverse the signs of aging and revive skin. Plus, it's free of the harmful ingredients we're to steer clear of when looking for anti-aging treatments!
You can shop the vitamin C-packed anti-aging serum below:
ft`
SUNDAY RILEY C.E.O. 15% Vitamin C Brightening Serum ($85)
SheFinds receives commissions for purchases made through the links in this post.