Dull skin got you down? No matter how much sleep or coffee we try to get, we all reach a point where our faces look like they haven't rested in months. But we've got the pick-me-up your skin needs.
Introducing the Bright Side Up Brightening Vitamin C Serum. As you've probably guessed, this fast-acting serum is made with Vitamin C, which is basically a fast track to the bright skin you've been working towards. Vitamin C is rich in antioxidants that promote smooth, bright skin and stimulate collagen production to maintain an all-around energized appearance. Essentially, the Bright Side Up Brightening Serum makes your skin brighter in minutes if you use it every day.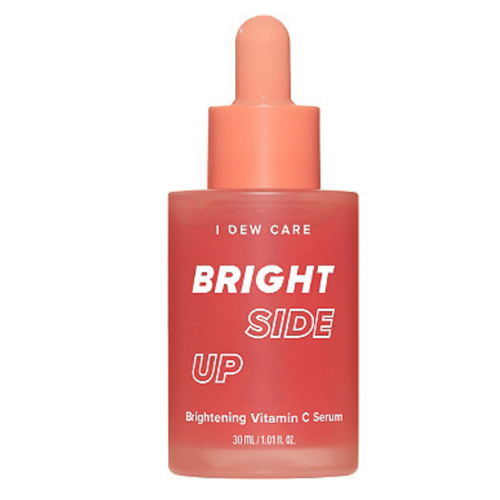 I Dew Care Bright Side Up Brightening Vitamin C Serum ($25)
What You Need To Know About The Bright Side Up Brightening Serum
I Dew Care's Bright Side Up Brightening Vitamin C Serum comes as a lightweight, jelly-like formula that applies evenly to the skin and doesn't feel clumpy. Along with Vitamin C, this serum is made with Vitamins E and B5 to condition and hydrate the skin. So when you open the door to brighter, energized skin, you can kick dry spots to the curb. Plus, I Dew Care infused its brightening serum with grapefruit extract, which is rich in both antioxidants and Vitamin C, so it allows a natural fragrance and extra brightening properties.
As an added benefit, this serum works on all skin types and is made without parabens, sulfates, phthalates or silicones. And, it's cruelty-free.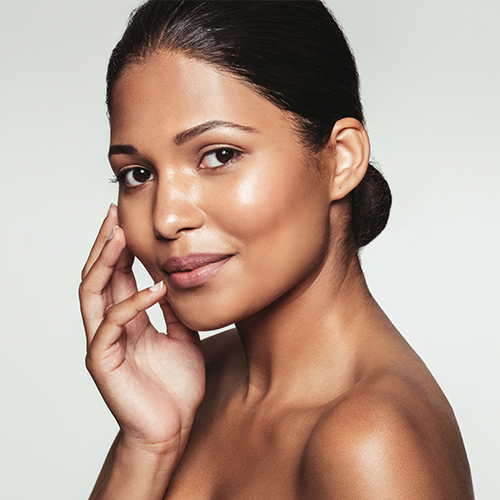 Key benefits
- Gives skin a plumper look that results in a healthy and young-appearing complexion
- Brightens dull skin for an overall refreshed look
- Conditions the skin to replenish moisture and combat dryness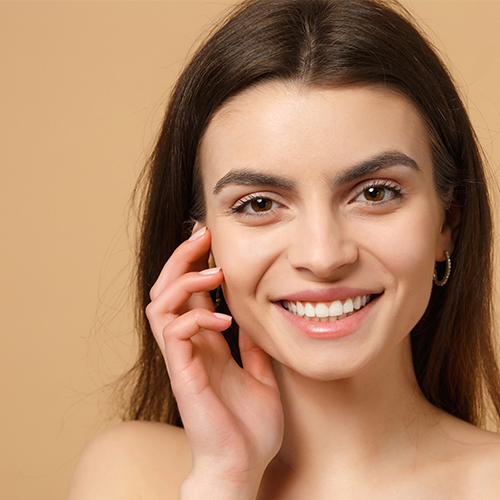 Shutterstock
Promising Reviews
"I was really pleasantly surprised by this Vitamin C serum...it quickly reduced the appearance of sunspots on my face and neck. I'm hoping with continued use, they will continue to fade into oblivion. I've used several other vitamin C products but this one really delivered...and quickly! I liked the feel of the Serum and it absorbed well. I did experience some "pilling" of products on days I used this so I switched to nighttime use." - [email protected]
"I picked this up on a whim. I'm not even sure why. I have never used a serum before in my life. This is HANDS DOWN the best thing I've done for my skin in years. All those facials? moisturizers? expensive cleansers? I'd throw them away (probably while crying) just to keep this little orange bottle on my shelf. My skin was noticeably different over night! I quickly started applying it twice a day and regret not trying out serums sooner! My skin is smoother and complexion brighter. I even think my skin looks less red! This is going in my favorites pile for sure!" - SmilinJenE
"Love, love, love - it's going to be in my skin care routine from now on. It's not sticky on my skin it leaves me feeling fresh it's not messy or anything it's just a right consistency and makes my face look more bright and healthy not dull anymore." - Sharizo
SheFinds receives commissions for purchases made through the links in this post.