With the fan-favorite line, The Ordinary, making its long-awaited debut at Ulta Beauty, skincare gurus have even more reason to love the retailer.
Since launching in 2013, Deciem's The Ordinary has solidified itself as one of the biggest names in skincare. Popular for both the accessible price point and powerful, no-frills ingredients, the line of products has a cult following all its own, including celebrities and beauty editors alike.
After re-launching in Sephora stores earlier this year, the brand brought 26 of its most-loved products to Ulta Beauty on July 1—and we weren't kidding about that whole everything-under-$15-thing. You can shop the affordable skincare line at Ulta Beauty's website, but come August 5, the products will be available in-store at more than 400 locations, marking the brand's largest expansion in the U.S. to date.
Backed by a motto of "Clinical Formulations with Integrity" The Ordinary's skincare collection was designed to provide accessible, high-functioning products that work. All of the products are formulated with intentional ingredients, free of animal testing, and work together to provide a skin care regimen you can count — that doesn't break the bank.
If you're feeling a bit overwhelmed by all the options, The Ordinary created an easy-to-use guide for crafting a skin-perfecting regimen suited for your needs. Of course, we've done our part to round up some of the highlights you'll want to snag from the exciting new launch: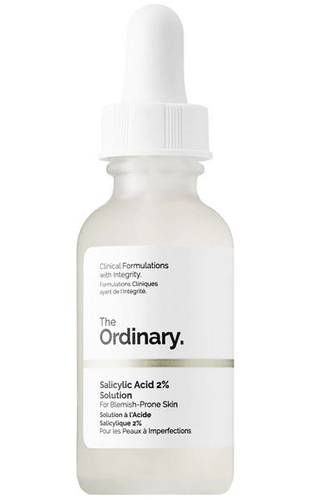 THE ORDINARY Salicylic Acid 2% Solution ($5.30)
One of the brand's cult-favorites, The Ordinary's Salicylic Acid 2% Solution pairs with witch hazel to promote blemish-free skin. Salicylic acid exfoliates the skin while improving clarity and tone. It's rare to find a solution priced this low, so we suggest stocking up!
THE ORDINARY 100% Cold-Pressed Virgin Marula Oil ($9.90)
The Ordinary's 100% Cold-Pressed Virgin Marula Oil is a daily support formula that moisturizes the skin and improves skin radiance using marula oil, which is high in skin-healthy antioxidants and nutrients.
THE ORDINARY Vitamin C Suspension 23% + HA Spheres 2% ($5.80)
Apply a small amount of this Vitamin C packed acid at morning or night, for a brightened skin tone. Since it's vegan and formulated without alcohol, oil, silicone, nuts, or gluten, you can use it with peace of mind.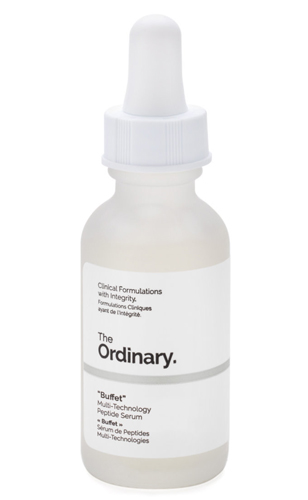 THE ORDINARY ''Buffet'' ($14.80)
''Buffet'' combines a comprehensive array of studied technologies to target multiple signs of aging at once.
THE ORDINARY Caffeine Solution 5% + EGCG ($6.70)
Put down the coffee and reach for The Ordinary's Caffeine Solution serum to reduce the look of puffiness, under-eye circles, and tired skin. The highly-concentrated serum gets its power from green tea leaves, to topically revive skin in minutes.
THE ORDINARY Glycolic Acid 7% Toning Solution ($8.70)
Glycolic acid is an alpha hydroxyl acid that exfoliates the skin and the Glycolic Acid 7% Toning Solution harnesses the important acid's power to improve the appearance of skin texture over time.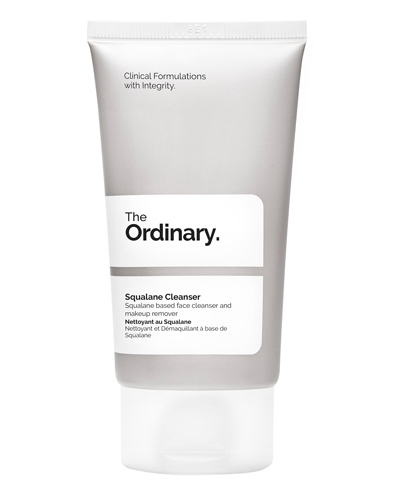 THE ORDINARY Squalane Cleanser ($7.90)
Say goodbye to lingering makeup and dirt by using The Ordinary's transforming Squalane Cleanser. By rubbing the formula between your palms for 10 to 30 seconds, the texture changes from a balm to a oil consistency, to specifically target makeup and impurities.

Since it's non-comedogenic and soap-free, you can use it daily without drying out the skin.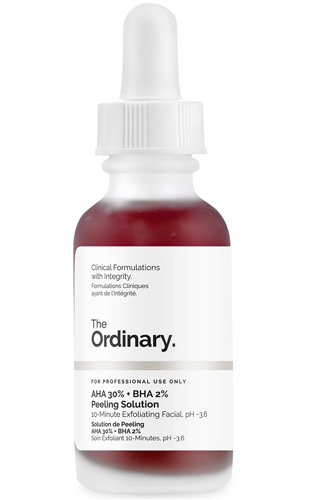 THE ORDINARY AHA 30% + BHA 2% Peeling Solution ($7.20)
The Ordinary's AHA 30% + BHA 2% Peeling Solution is a 10-Minute exfoliating facial that's powered by alpha hydroxyl acids (AHA) and beta hydroxyl acids (BHA) to reduce the appearance of skin texture and reduces the look of fine lines with continued use
SheFinds receives commissions for purchases made through the links in this post.