If you want to prevent tooth decay and cavities, it's crucial that you brush and floss twice daily and get to know your dentist a lot better (in a pure and perfect world, where you never forget to make appointments, you'd visit your dentist at least twice a year). But it's equally important that you watch what you're consuming day in and day out. Certain beverages can stain and ruin teeth faster than any toothbrush can possibly correct the problem.
[Photos: Shutterstock]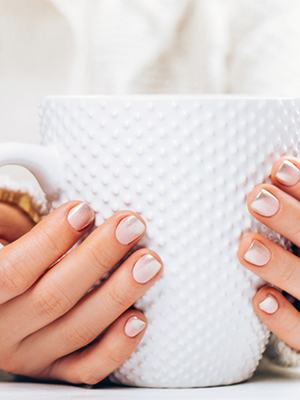 "The worst drinks for your teeth are sodas, especially coke and Pepsi," says Dr. Matthew Nejad, a cosmetic dentist at Helm Nejad Stanley. "They are very acidic and high in sugar, which is the worst combination." Other highly acidic drinks include sugary energy drinks, orange juice, clear sodas, and even diet tonic water.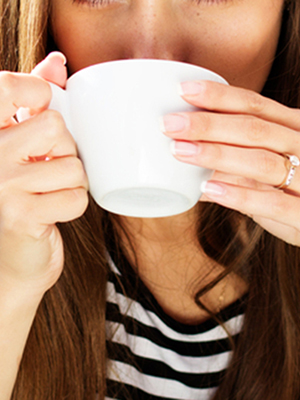 When it comes to drinks that can stain teeth, black coffee, dark tea are the worst offenders, Nejad says. But another Happy Hour favorite also tops the list.
"The main cause of staining from red wine is from these things called 'chromogens,'" Nejad says. "These are pigment-producing substances abundant in red wine that can adhere to dental enamel and stain teeth. Tannins in red wine and drinks we consume also help chromogens bind to the teeth, leaving unattractive stains."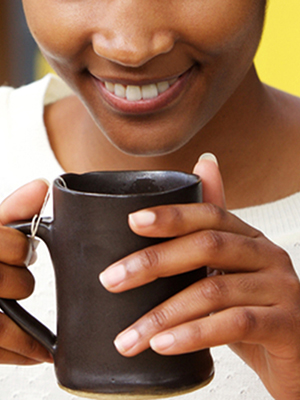 Even drinks you probably consider healthy can put your teeth at risk.
"Many fruit juices are also highly acidic and make your teeth more susceptible to erosion and decay," Nejad says. "If you are juicing, make sure you wait at least 30 minutes after finishing your juice to brush your teeth. This allows your mouth to return to its normal pH balance and prevents further damage. It is also recommended to drink juice and other highly acidic drinks through a straw to minimize contact between the juice and enamel."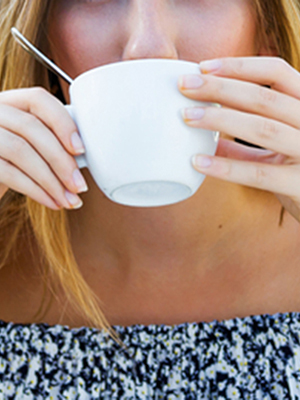 For more health stories, check out: the worst alcoholic drinks if you want a flat stomach, according to a dietitian and the best alcoholic drinks, according to a nutritionist