Are you a tinted moisturizer fan? Trust us, there's no going back once you make the change. Tinted moisturizers are great for those who want a lightweight formula that still provides the coverage they need to even skin tone and hide impurities. And if you're over a certain age, it's perfect for blurring fine lines and wrinkles without looking cakey while keeping your skin protected from UV rays.
If you're looking to hop on the tinted moisturizer train, Sephora shoppers everywhere agree that Shiseido's Urban Environment Tinted UV Protector is the best one to start with. It's a sheer tinted moisturizer that's oil-free and super hydrating to provide advanced protection and a flawless complexion.
This product may seem simple at first, but it actually defends your skin against UV rays and environmental aggressors using the brand's SuperVeil-UV 360, which protects the skin's surface, and Profense CEL™, which works hard to protect your cells and DNA.
After application, fans said that it made their skin look more beautiful than before and that it improved their skin's surface texture to make it appear even. People also praised the product for correcting uneven skin color and minimizing the appearance of skin problems and pores. 
Here's what people are saying about it:
"Purchased recently and love this product. Mate finish, pretty good coverage for a tinted moisturizer, goes on very smooth and easy to apply. Works well with my combination/oily skin." - Ella27
"I love this sunscreen! Regular sunscreen makes me breakout so I knew I needed an oil free one. Having it tinted is an extra bonus AND being waterproof makes it amazing! It's everything I could ask for. It has a smooth finish and looks great under my bare minerals makeup. I feel like it actually extends the longevity of it. I initially bought it just for those days when I wanted to go without makeup but it works so well under makeup, I find myself using it every day. It's definitely quickly become a staple of my make up routine." - khwhite
"Use it all summer and will continue using this amazing product. Give me a natural, healthy flawless looking skin with a layer of Laura Mercier loose powder. Perfect for everyday if you don't like to put lot of makeup like me. You won't be regret!!" - Sarahxma
Photo: Shutterstock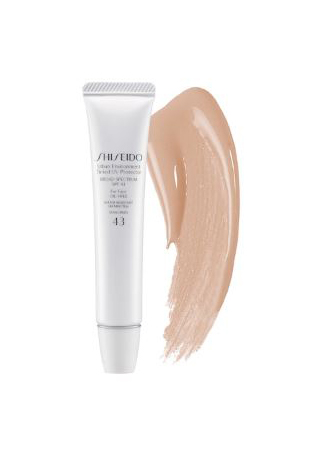 .
Shiseido Urban Environment Tinted UV Protector Broad Spectrum SPF 43 ($34 )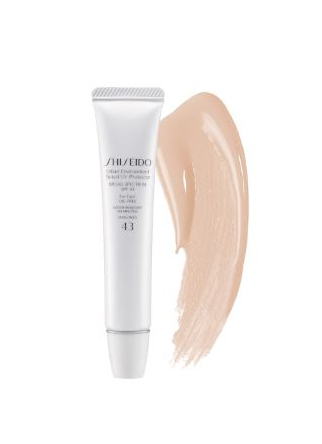 Shiseido Urban Environment Tinted UV Protector Broad Spectrum SPF 43 ($34)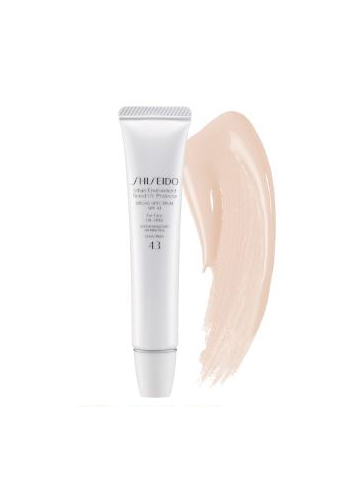 .
Shiseido Urban Environment Tinted UV Protector Broad Spectrum SPF 43 ($34)
SheFinds receives commissions for purchases made through the links in this post.