Natural skincare may seem like a fad, but using these products is actually one of the best way to correct your skincare concerns. Each product is formulated with wholesome ingredients and designed to deliver natural vitamins, nutrients, and minerals to your skin without any irritating additives and chemicals. Need help finding the best natural products with affordable price tags? Target's natural beauty selection is pretty amazing, and it features this bestselling eye cream from Nourish Organic–it's the Renewing + Cooling Eye Treatment and some Target shoppers say that it's the best natural eye cream for wrinkles!
Find Out How The Best Natural Eye Cream For Wrinkles Works
Nourish Organic Renewing + Cooling Eye Treatment ($14.59) 
This cooling eye cream reduces puffiness and tones the skin using nourishing and hydrating avocado and argan oil. It features a unique cooling applicator to help soothe any under-eye bags and puffiness while delivering deep hydrating to reduce the look of fine lines and wrinkles.
See The Reviews People Are Writing About The Best Natural Eye Cream For Wrinkles
Check out what people are saying about it on Target.com:
"I have been searching for a safe eye cream for ages to no avail. Recently, I researched again and found this safer option. I wasn't sure about the cooling part, bc I just needed something to prevent dryness without stinging my eyes. I was pleasantly surprised with this eye cream. It feels great going on and while my dry patch is not completely gone yet after two uses, it is reduced. I also really like that I can just use the applicator without having to use my fingers to blend. This did not sting my eyes either which is a first for me and eye creams, so I am quite pleased!" – DaisyRex
"I have tried so many eye creams over the years and finally found what I've been looking for! My main issue was dryness – no matter what I used the fine lines under my eyes always stood out especially with makeup. This cream makes an instant noticeable difference diminishing those lines. I can even feel a slight tightening effect but it still feels moisturized and my makeup goes on much better. Bonus is that it's natural, smells great, and metal tip feels really nice on my tired eyes. Wish it had SPF but you can't have it all I guess." – Ari27746
Find More Affordable Products Like The Best Natural Eye Cream For Wrinkles
Looking for more affordable and natural eye creams? Here are some of Target's bestsellers that will help transform your skin and erase those pesky under-eye bags and dark circles: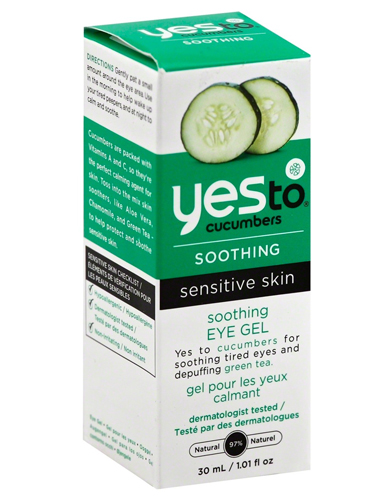 Cucumbers Soothing Eye Gel 1 fl oz ($15.19)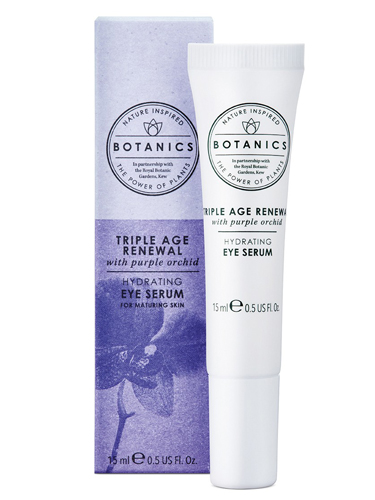 Botanics® Triple Age Renewal Eye Correction Serum .5 oz ($16.59)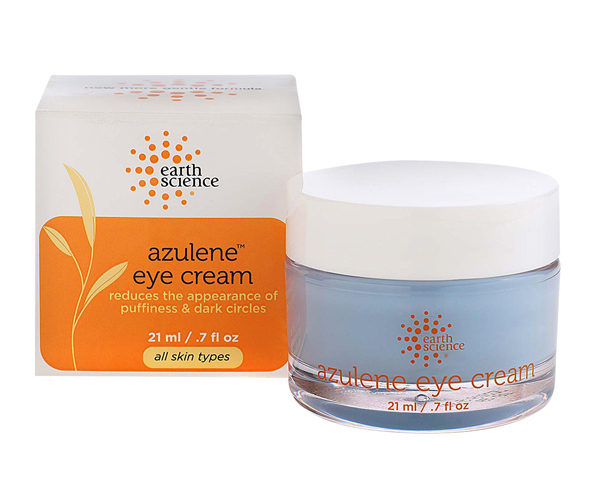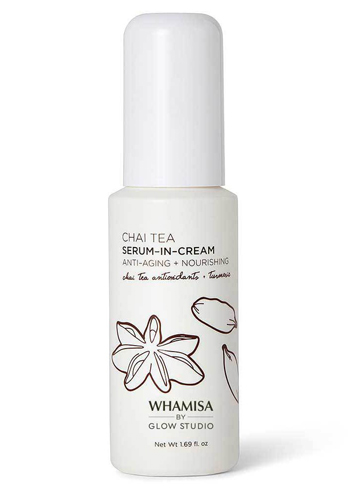 Whamisa by Glow Studio Chai Tea Serum in Cream 1.7 oz ($25.99)